Dennis Michael Northburg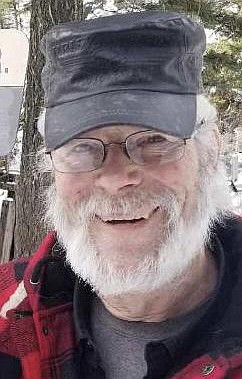 Dennis "Denny" Michael Northburg, age 77, of Brainerd, Minnesota passed away on June 10, 2022.
He was born on March 10, 1945, in Crosby, Minnesota and is the son of Clarence "Bud" and Irene Northburg. He grew up in Crosby, Minnesota and graduated from Crosby high school. Shortly after graduating, he moved to Whitefish, Montana, where he met and "shot-gunned" married his best friend Kathy "Katie" McClintock and they moved to Brainerd, Minnesota.
Denny worked over 45 years as a mechanic most of which was spent at Tanners in Brainerd. Denny loved working on and driving his Jeeps, as well as road tripping on his Harleys. Upon retiring, Denny volunteered riding his Harley as an Honor guard, Patriot guard, and escorting returning soldiers home.
Denny held the time spent with his family close to his heart along with taking road trips with his buddies on his Harleys, muskie fishing and teaching gun safety. The winters felt long to him, but cribbage and playing card games helped to pass the time. He held the State of Montana close to his heart because of his love for the mountains, elk hunting, dirt biking, and visiting family out west. He was an incredible musician, playing in several bands and teaching his gift to many people, including his daughters and granddaughters.
Denny loved his family who include; his wife Kathy Marie Northburg of Brainerd, Minnesota; son Craig Allen Watson (Melissa) of Detroit Lakes, Minnesota; daughters Sandra Anderson (Jason) of Florence, Montana, and Deborah Northburg (Guillermo) of Anchorage, Alaska; nine grandchildren, two great-granddaughters; and several nieces and nephews; brother Gordon Northburg of Brainerd, Minnesota, and sister Janyce Tormanen. He was preceded in death by his parents and brother, Gary Northburg.
A celebration of Denny's life will be held at St. Mathias Park, Minnesota, on Saturday, July 30. All are welcome to help celebrate this legendary man. A 'ride' in honor of Denny is being planned to arrive at the celebration with more information forthcoming through Mark at Maximum Motor Sports.
Denny's kind, loving and quiet nature will be tremendously missed by all who knew him.
Recent Headlines
---