Whitefish Review wins Best Cover Award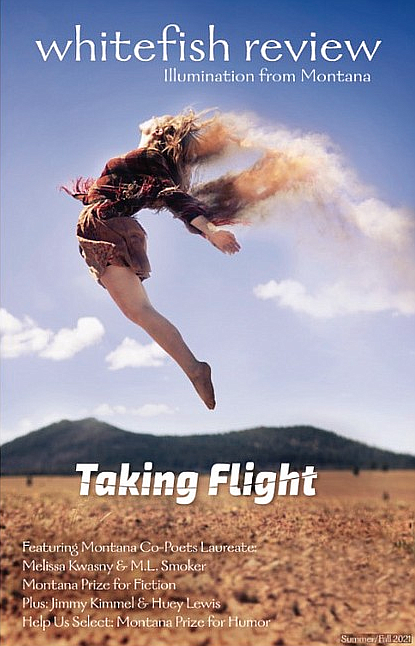 The American Society of Magazine Editors announced the finalists and winners of the 16th ASME Best Cover Contest, and Whitefish Review has won its second "Readers' Choice" award. The 2022 Best Cover Contest honors magazine covers published between Jan. 1, 2021, and Dec. 31, 2021. The cover of "Taking Flight" features "Transient Desert Sands" by international photographer Rob Woodcox. Ian Griffiths is the cover designer and Adam Blue and Monica Pastor are the art and photo editors.
Entries are judged by panelists, but each category also has its own Readers' Choice winner that are voted on by the public online. Whitefish Review was entered in the "Best Conceptual Cover" category.
This is the second Best Cover readers' choice award the journal has received. In 2018, readers selected Whitefish Review for its "Rising Voices" issue that featured Robert Bissell's "Blowdown!" in the "Brainiest" category.
Founded in 1963, the American Society of Magazine Editors is the principal organization for the editorial leaders of magazines and websites published in the United States.
To view the 2022 ASME Best Cover Contest winners and finalists, visit https://www.asme.media/past-winners-and-finalists.
Copies of Whitefish Review are available by subscription or in bookstores, as well as for order online at www.whitefishreview.org.
Recent Headlines
---