Dirk Allan Erekson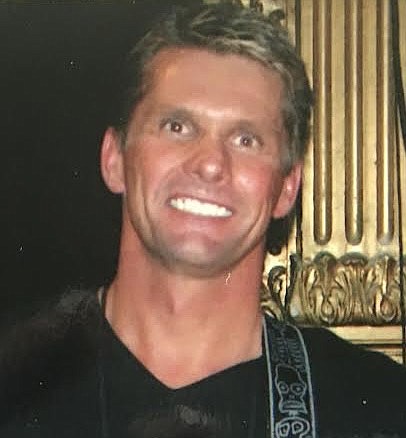 Dirk Allan Erekson of Columbia Falls lost his battle with cancer and died peacefully at his home Thursday, June 9, 2022.
Born to Charles and Allana Erekson in 1960 in Cheyenne, Wyoming, he was soon on his way to Whitefish at the age of 3.
Dirk attended Whitefish High School where he was an avid, accomplished athlete in football, swimming and baseball, receiving a baseball scholarship to Montana State University in Bozeman. He still holds the homerun record at Whitefish High School. Dirk worked in the construction and car industry in California, moving back to Montana, where he owned and operated his own construction company. For the last 11 years Dirk was a top salesman for Don K Subaru.
Dirk was a true sportsman, loved football, golf, swimming, fishing, floating the Flathead River, as well as snow skiing, and traveling to Europe on occasion to ski the Alps with his sisters. Dirk was known by all his family, friends, and all who met him for his fun-loving personality and sense of humor. He loved all sports, rock 'n' roll, and living life to the fullest.
Dirk leaves behind his wife, Holly; children, Tyler and grandson, Wesley; stepson Cyril Burguiere and family (Tiffany, Erica and Isabel); and sisters, Kim, Kris and Kori.
A celebration of life service will be held at 2 p.m. on June 26 at the Whitefish Assembly of God, 150 Lamb Lane, Whitefish, immediately followed by a gathering of family and friends.
Memorials in Dirk's name may be made to Wings Regional Cancer Support, P.O. Box 7852, Kalispell, MT 59904, wingsmtcontact@gmail.com
Recent Headlines
---