Acharya goes back-to-back at July Fourth tournament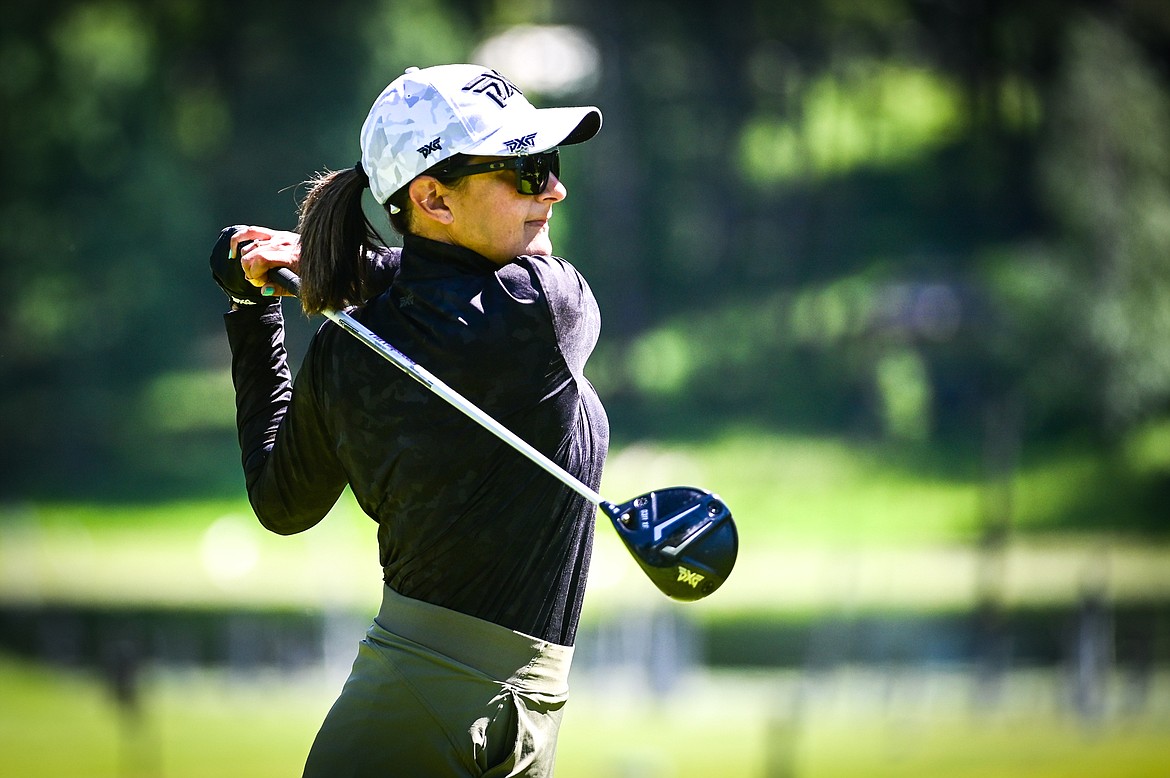 Jasi Acharya watches her tee shot on the eleventh hole of the South Course during the Earl Hunt Memorial Fourth of July Tournament at Whitefish Lake Golf Club on Thursday, June 30. (Casey Kreider/Daily Inter Lake)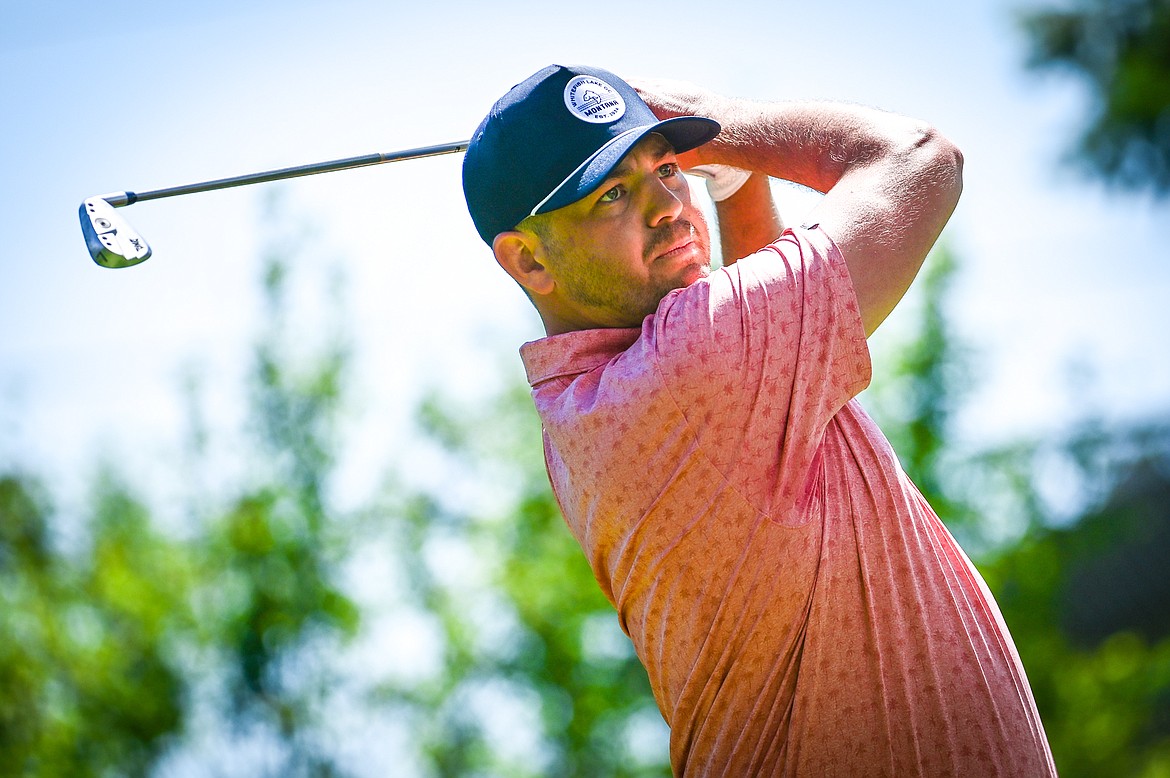 Art Doorn watches his tee shot on the second hole of the North Course during the Earl Hunt Memorial Fourth of July Tournament at Whitefish Lake Golf Club on Thursday, June 30. (Casey Kreider/Daily Inter Lake)
Teigan Avery lines up a putt on the tenth green of the South Course during the Earl Hunt Memorial Fourth of July Tournament at Whitefish Lake Golf Club on Thursday, June 30. (Casey Kreider/Daily Inter Lake)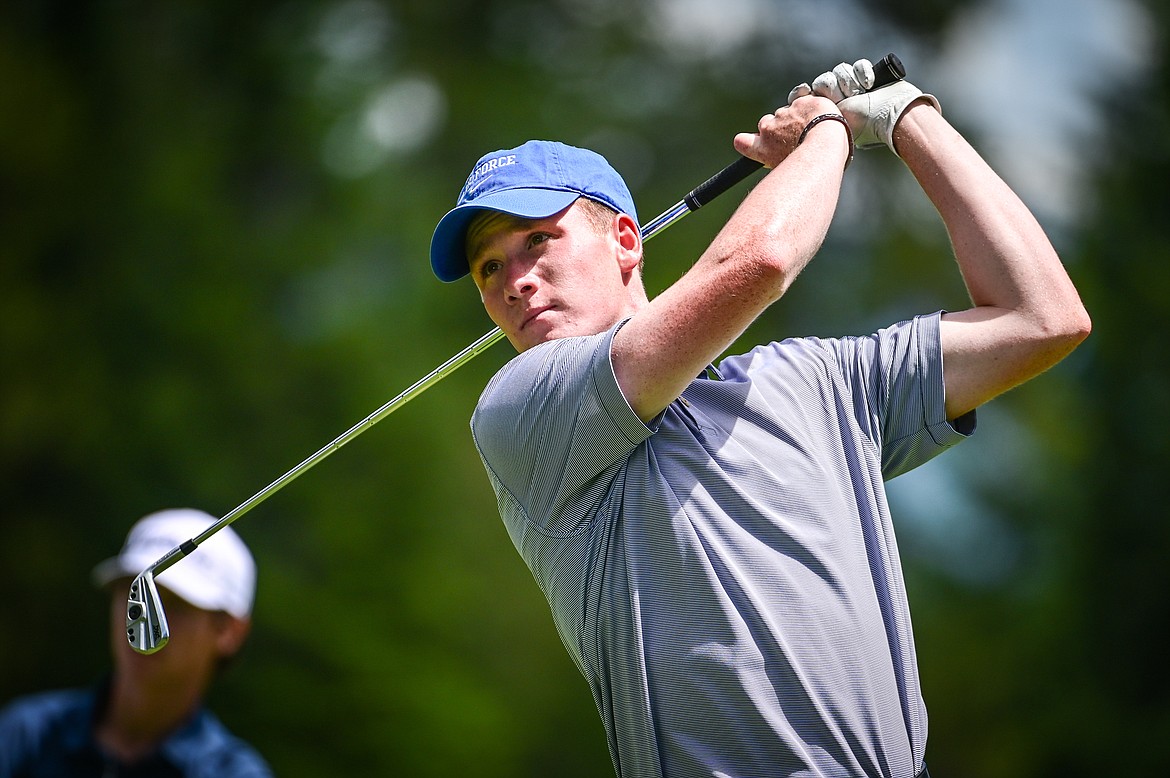 Cameron Kahle watches his tee shot on the second hole of the North Course during the Earl Hunt Memorial Fourth of July Tournament at Whitefish Lake Golf Club on Thursday, June 30. (Casey Kreider/Daily Inter Lake)
Previous
Next
Jasi Acharya is now a three-time champion of the Earl Hunt 4th of July Tournament, again topping the women's field at Whitefish Lake Golf Club on Saturday.
It is the Carver, Minn. resident's second title in as many years (she also won in 2018). Acharya's three-day total was 72-76-79—218, well ahead of the next player, Teigan Avery, who ended up with 232 total strokes.
Bozeman's Cora Rosanova was third with 234 total strokes.
Winning the men's crown was Drew Kittleson of Scottsdale, Ariz., who notably had a hole-in-one during Friday's round. His final tally was 69-68-68—205.
Last year's men's champion Joey Moore was runner-up this time, totaling 210 strokes.
Bill Dunn of Missoula won the senior championship, his total was 71-74-71—216.
86th annual Earl Hunt 4th of July golf tournament
Saturday
Final round
Men
Championship flight
Drew Kittleson (Scottsdale) 69-68-68—205
Joey Moore (Billings) 67-68-74— 210
Kade McDonough (Missoula) 67-72-71—210
Drew Stoltz (Scottsdale) 67-68-76—211
Byron Olson (Houston) 70-72-71— 213
Joe Wagner (Whitefish) 71-73-71—215
Andrew Medley (Scottsdale) 68-77-71—216
Joey Lovell (Bozeman) 68-78-71—217
Riley Lawrence (Helena) 7 8-66-74—218
Justin Dorr (Spokane) 72-73-74—219
First flight
Spencer Williams (Helena) 69-76-73—218
Shawn Tucker (Whitefish) 71-73-81—225
Scott Friggle (Round Rock, TX) 80-69-79—228
Tyler Avery (Kalispell) 74-73-81—228
Arthur Doorn (Whitefish) 73-76-79—228
Senior
Championship flight
Bill Dunn (Missoula) 71-74-71—216
Gregory Hetzer (Whitefish) 80-76-77-233
Ron Ramsbacher (Missoula) 80-77-80-237
Gene Walsh (Whitefish) 79-77-81—237
Brad Grattan (Whitefish) 77-75-86—238
Darin Vickery (Eureka) 82-77-79—238
Women
Championship flight
Jasi Acharya (Carver, MN) 72-76-79—218
Teigan Avery (Kalispell) 79-78-75—232
Cora Rosanova (Bozeman) 81-75-78—234
Morgan O'Neil (Laurel) 77-85-75—237
Jordan Briggs (Livermore, BC) 84-79-77—240
Hannah Rosanova (Bozeman) 80-82-78—240
Shealyn Hafer (Missoula) 85-79-78—242
Tricia Joyce 79-83-81—243
Emma Woods (Fairfield) 77-81-86—244
Kinsey Irwin (Lewistown) 82-81-82—245
Marcella Mercer (Kalispell) 83-84-81—248
First flight
Marcy Holt (Spokane) 75-79-78—232
Shelby DeVore (San Antonio) 83-80-80—243
Karen Jacobson (Whitefish) 85-82-84—251
Bobbie Lacklen (Libby) 86-84-82—252
Kathy Dodd (Whitefish) 87-87-88—262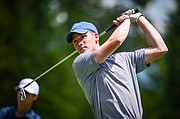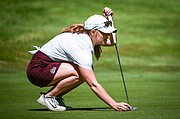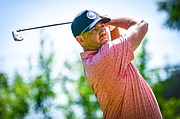 Recent Headlines
---