Bulldog wrestlers win over Browning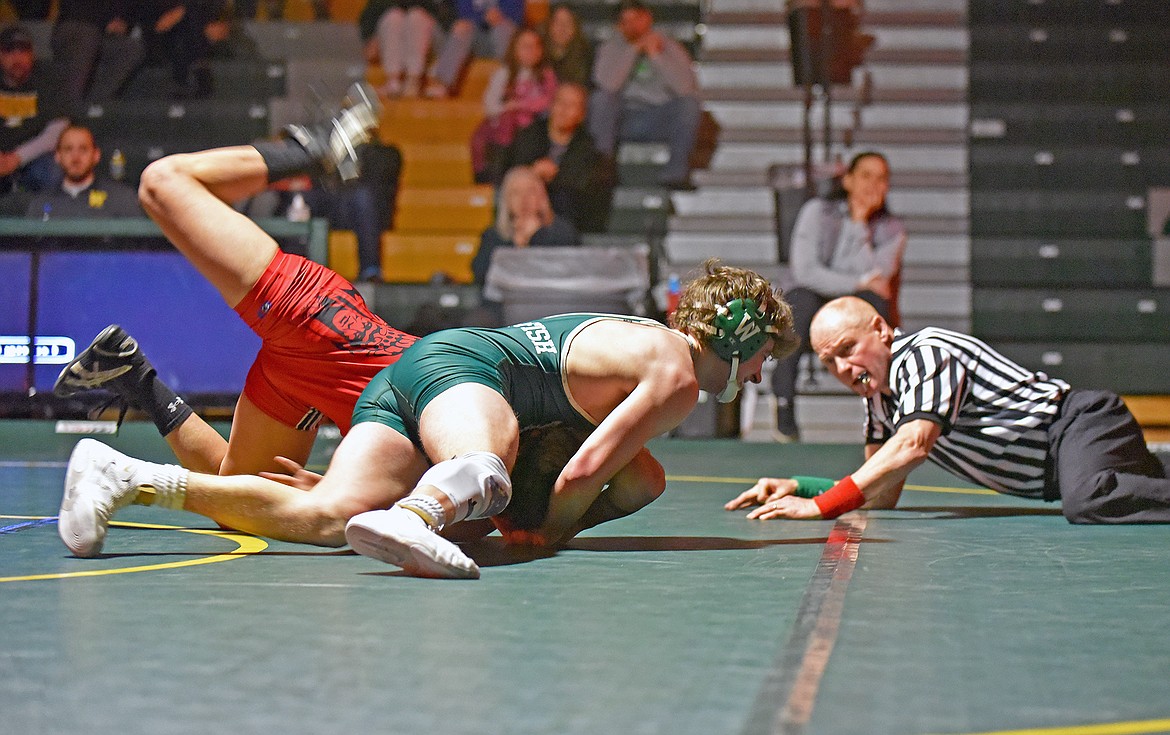 Whitefish senior Jack Akey wrestles during a home dual against Browning on Thursday. (Whitney England/Whitefish Pilot)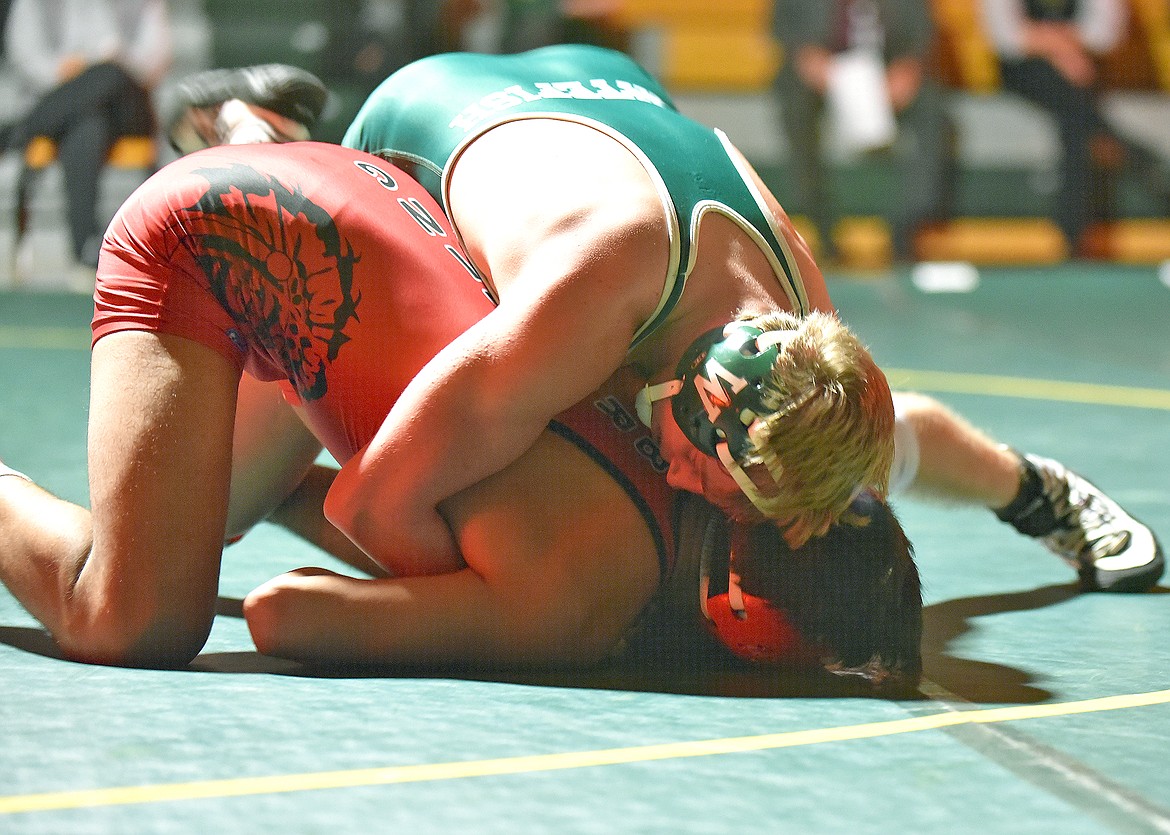 Whitefish's Henry Bennetts wrestles against Browning at a home dual on Thursday. (Whitney England/Whitefish Pilot)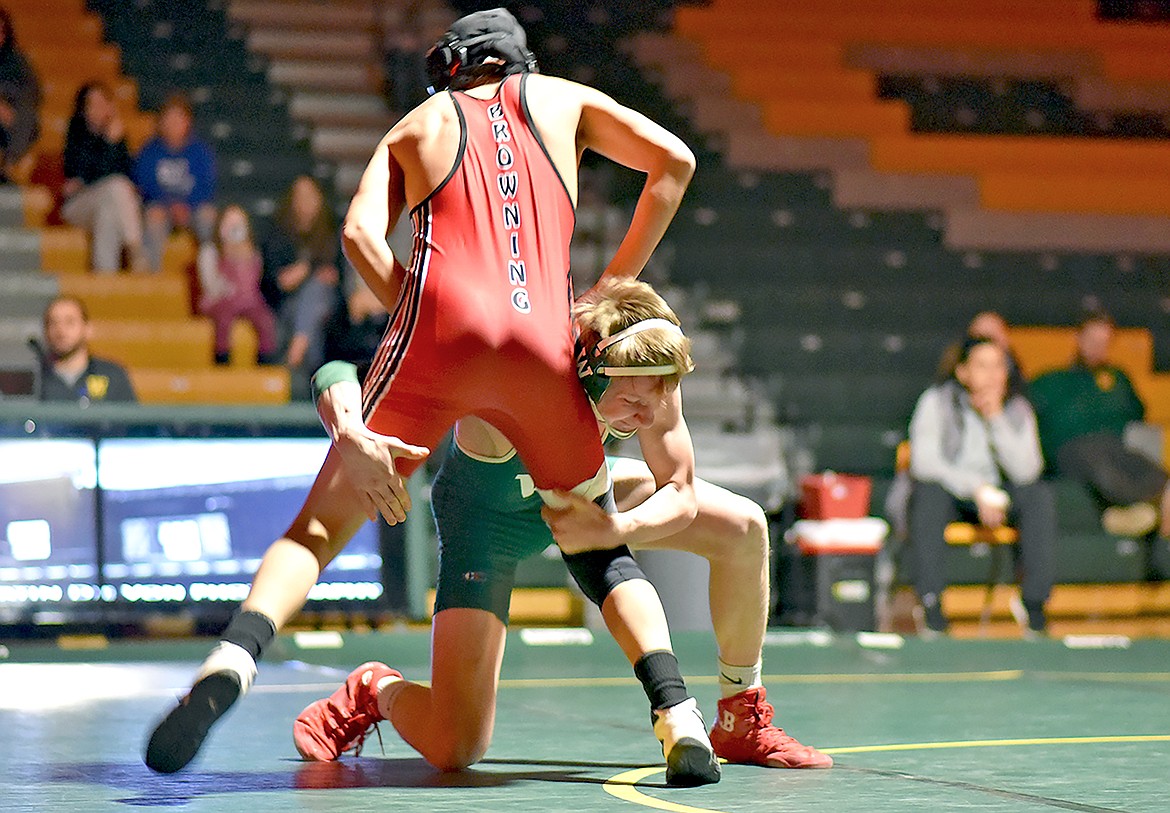 Bulldog freshman Logan Heyne works to take down Browning's Sno Momberg in a wrestling dual at WHS on Thursday. (Whitney England/Whitefish Pilot)
Previous
Next
|
January 12, 2022 1:00 AM
The Whitefish High School wrestling team hosted Browning for a home dual Thursday evening and won 30-18.
Corvallis was also supposed to attend the dual meet, but canceled due to winter weather.
The Bulldogs got five pins in the dual. Whitefish freshman Logan Heyne (132) pinned Browning's Sno Momberg in 44 seconds and fellow freshman Landree Aurund (120) won by pin over Joslyn Grinsell in 1:46.
Bulldogs Carter Moran and Jack Akey had tougher matchups at the meet. In the 145-pound division, Moran outlasted Browning's Tahj Wells, winning by fall in 5:28. Akey took down Browning's David Sharp in 232, earning six more points for the home team.
Browning wrestler Quenton Campos defeated Whitefish's Caleb Fleming by pin in the 138-pound division.
Whitefish was scheduled to travel to the Western Montana Duals in Ronan over the weekend but canceled the trip.
Coming up the Bulldogs will compete in a triangular meet against Frenchtown and Lake City, Idaho in Frenchtown on Thursday. Then Whitefish will travel to the Rocky Mountain Classic in Missoula Friday and Saturday.
Whitefish dual
Thursday
Whitefish 30, Browning 18
120 Landree Aurund (Whitefish) over Joslyn Grinsell (Browning) (Fall 1:46)
132 Logan Heyne (Whitefish) over Sno Momberg (Browning) (Fall 0:44)
138 Quenton Campos (Browning) over Caleb Fleming (Whitefish) (Fall 2:37)
145 Carter Moran (Whitefish) over Tahj Wells (Browning) (Fall 5:28)
160 Jack Akey (Whitefish) over David Sharp (Browning) (Fall 2:32)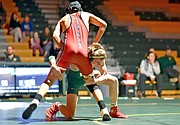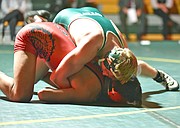 Recent Headlines
---