Stephen (Steve) Ross Clogg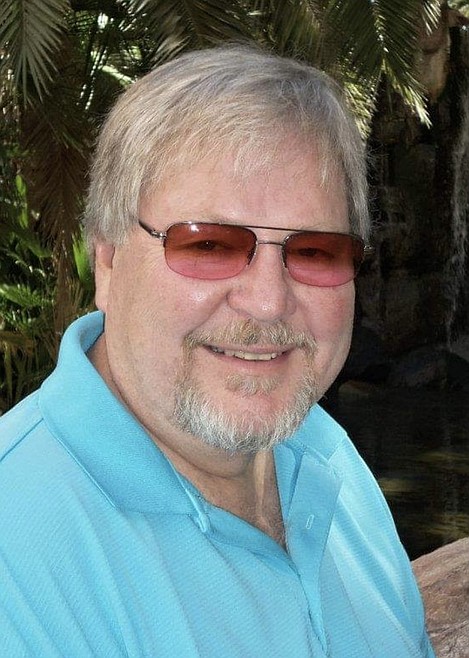 Stephen (Steve) Ross Clogg
|
January 5, 2022 1:00 AM
Stephen (Steve) Ross Clogg (73) passed away peacefully on Dec. 26, 2021. Steve suffered from Alzheimer's for several years until ultimately losing his battle to brain cancer.
Steve was born on Feb. 1, 1948 in Detroit, Michigan to William and Glenna Clogg. He graduated high school from North Farmington High School in 1966. He continued his education in Ann Arbor at the University of Michigan. He remained an avid Michigan Wolverines fan until his dying day. He later moved to Minnesota and became an Air Traffic Controller in Farmington, MN. He had his daughter Josalyn Stephanie Clogg in 1977. He moved to Bozeman, Montana in 1982 where his love for Montana all began. He met his wife Marcie in Pocatello, Idaho and they were married on Valentine's Day in 1984. They moved to West Glacier, Montana where they had their son Jamie Montana Clogg on April 21, 1989. They moved other places over those years; Idaho, Washington, Alaska, Georgia, Alabama, Wisconsin, just to name a few. They missed Montana and moved back to Whitefish in 2001 to settle down. Montana is where they shared their love for the outdoors and wildlife. He lost his beloved wife Marcie of 23 years to cancer in 2007.
Steve loved dogs, especially Great Danes. They had many over the years. He dabbled into photography and was good at it. He enjoyed fine art and pottery. He was handy and could be found working on miscellaneous projects around the house. He loved watching sports!!! Go Blue!! College football and basketball were two of his favorites. He enjoyed coaching Jamie's little league baseball. He always made a point to never miss a Whitefish Bulldogs basketball game. It wasn't uncommon to find him traveling several miles around the state of Montana to watch them play. He golfed regularly at the Whitefish Golf Course; and loved going to breakfast at the Buffalo Cafe every morning to visit with the locals.
He was fascinated with people's stories and meeting new people from all over the world. He traveled a lot. Some would call him a wanderer. He would get bored in one spot. He didn't want to miss an opportunity to gain a new experience. He loved old classic cars. He was a sponge for knowledge and extremely wise beyond his years. He dreamed of going back to school to be a nurse or doctor someday. He worked as an air traffic controller until he retired in 2009 after over 30 years as the Air Traffic Manager at Glacier Park International Airport.
Due to his illness, Steve moved back to Minnesota in 2013, where he got the opportunity to see his grandchildren more. Although his last years were not as he planned, he always maintained a positive attitude. Jamie moved to Michigan and went on to graduate as a nurse, an accomplishment he was undeniably so proud of!!
We will all miss Steve and his warm heart, big hugs, burly beard, and his many stories of world travel. He has made many good friends over the years who live near and far.
He was preceded in death by his best friend and wife Marcellyn (Marcie) Clogg, parents William and Glenna Clogg, and brother William (Bill) Clogg. Survivors include his children 44-year-old daughter Josalyn Brick of Minnesota and 32-year-old son Jamie Clogg (Kristin) of Michigan, his two grandchildren AJ Nordenstrom and Paislee Brick, brother Troy Clogg (Linda), sister-in-law Maija Clogg, nieces/nephews, cousins, and many dear friends.
A celebration of life will be held at a later date in Michigan. Cremation has taken place. Cards may be sent to 13241 US Highway 10 #2, Elk River, MN 55330.
Recent Headlines
---