Qunell signs with Colorado Mesa University for swimming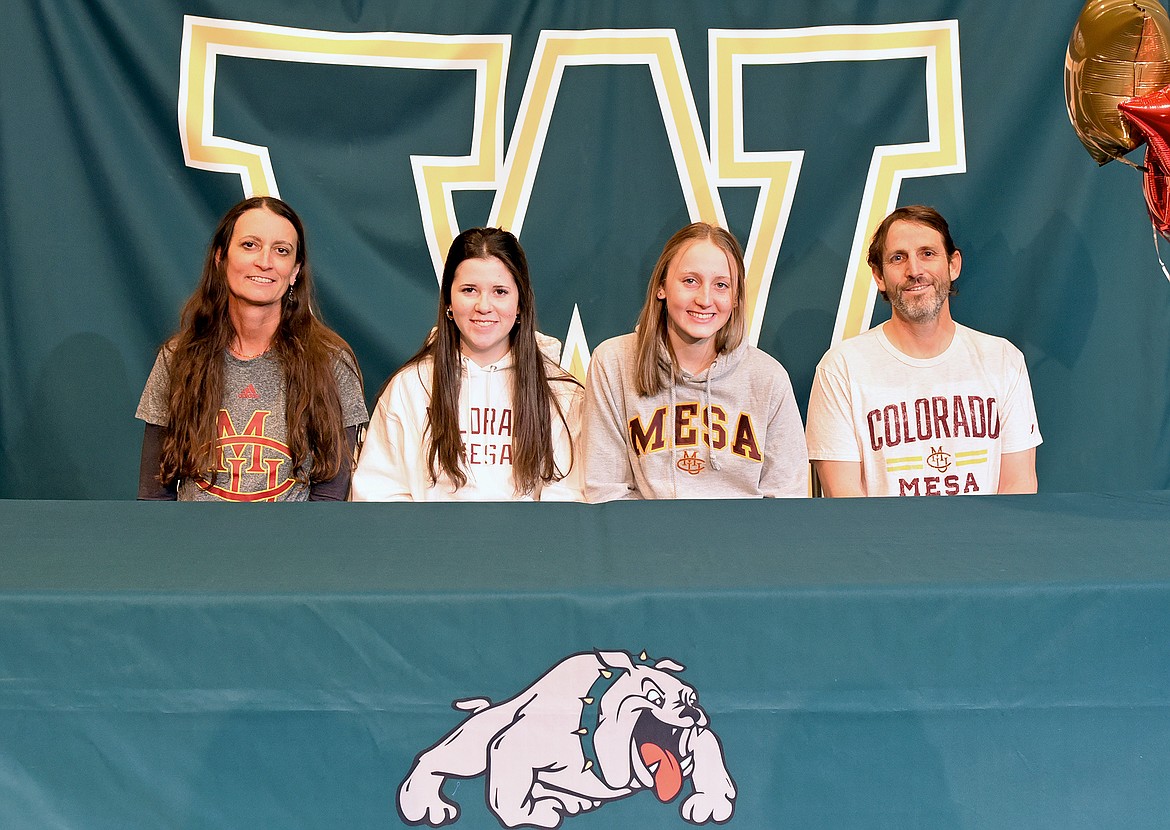 Whitefish senior Ada Qunell recently committed to Colorado Mesa University for swimming. Her family and friends were at the high school on Friday to celebrate with her. Pictured on signing day is, from left to right, mother Jessica, sister Emi, Ada, and father Steve Qunell. (Whitney England/Whitefish Pilot)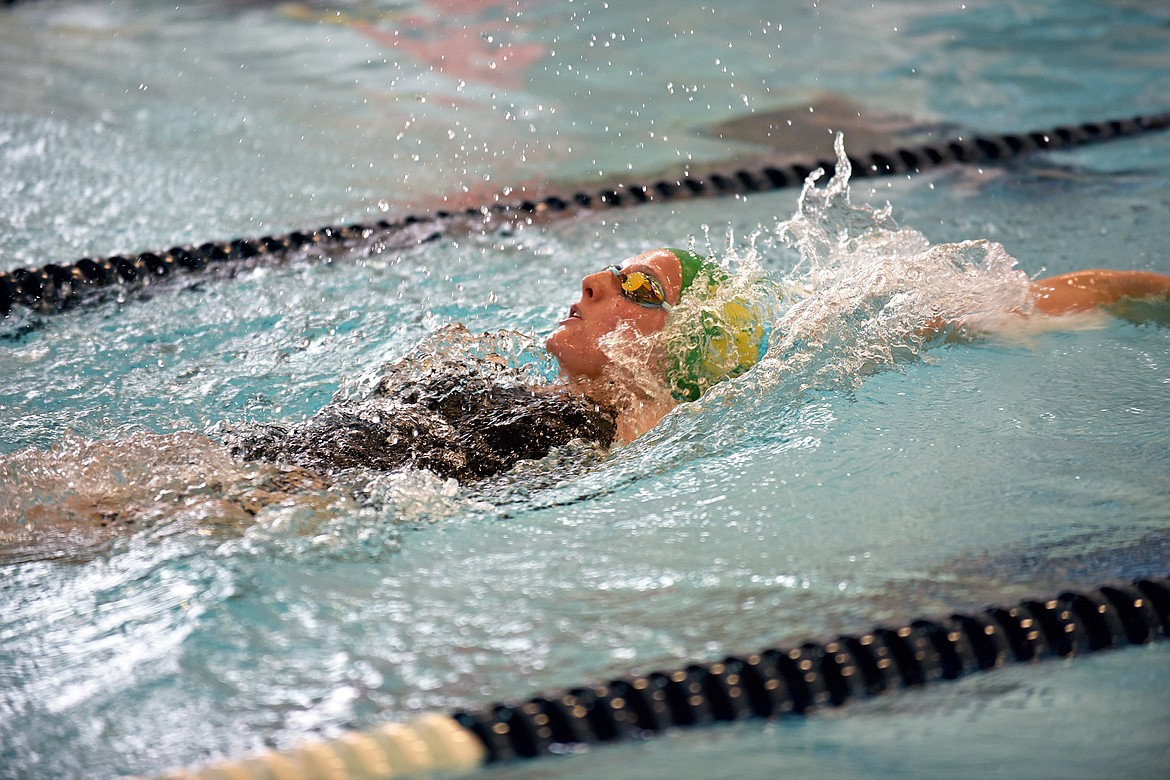 Whitefish senior Ada Qunell swims to first place in the 200 yard IM at the Kalispell Invite earlier this season. (Whitney England/Whitefish Pilot)
Previous
Next
by
WHITNEY ENGLAND
Whitefish Pilot
|
February 9, 2022 1:00 AM
Whitefish senior Ada Qunell says there was a period in her life when she was unsure if college swimming was something she wanted to pursue. But once she made the decision, she was committed and wanted nothing more than to keep swimming after high school.
On Friday, Qunell signed a letter of intent to swim for Colorado Mesa University in Grand Junction, Colorado beginning in the fall.
"I am so excited to swim in college," Qunell said. "...I thought about it a lot, every day pretty much. I decided that it's something I'm really passionate about and I like that it gives me something to work for and working hard at it really makes me feel good about myself."
Qunell grew up in Whitefish and has swam for the Bulldogs all four years of high school. She holds the Whitefish High School record for every individual stroke in girls swimming. Her junior year she needed an improved time in the 100 yard breaststroke in order to complete the school record sweep, and she completed that midseason.
As a freshman, Qunell took the State A title in the 200 individual medley event; she repeated the state victory the next two seasons as well and now eyes a fourth state title in the 200 IM at the upcoming 2022 state meet. Another strength for Qunell is the 500 yard freestyle race, which she secured the state title in last season beating out the next finisher by 20-plus seconds.
Additionally, she says she's aiming to beat the state record in the 500 free as a senior this upcoming weekend at state.
"One thing I'm shooting for is the state record in the 500 free," she said. "I'm not right on it, but it's within reach and that's something I've been working for all season. So I'm keeping my head in that space."
Qunell started swimming at age 8 and around her freshman year her times started getting faster and she was becoming very competitive in her races. She told the Pilot last year that the success she started experiencing was almost addictive and motivated her to focus and persevere through her practices.
Qunell's family, parents Steve and Jessica and sister Emi, is extremely supportive of her pursuits, and look forward to seeing her swim at the collegiate level.
She says although she was looking at a couple of schools, she chose Colorado Mesa University because it was close to home without being too close and she loved the team and coaches.
"In college, my team is going to be my family…" she said. "My best friends are going to be on the team, similar to how it is now, but it's going to be a way bigger environment. I'm so excited to be able to go there next year."
On Saturday Qunell will swim in her last meet as a Whitefish Bulldog and although she's eyeing a state title in the 500 free, she remains committed to finishing strong as a team.
"It's definitely bittersweet," she said. "I'm really excited for next weekend; hopefully the girls can finish within one of the top two spots, that would be really awesome for that to happen senior year."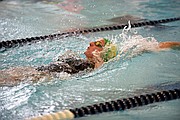 Recent Headlines
---