Benton C. Cavin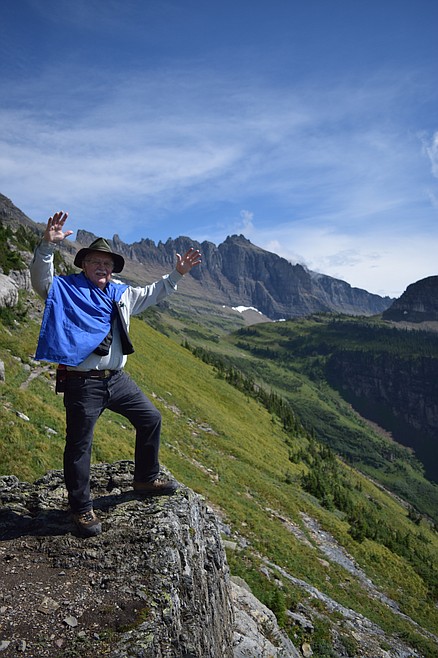 Benton Cavin, lover of okra, sugar pines, and country roads, died at his home in Whitefish, Montana, March 8, 2022.
Born in California, Ben grew up in Madera County, where he developed a lifelong passion for hiking among the trees and mountains. He attended Hawkins School, a one-room schoolhouse, graduated from Sierra High, went on to Stanford University, and worked as a civil engineer and cost estimator. He made many close friends throughout his career and worked on projects that took him around the world. In 1970, he married Doreen Ibsen, with whom he raised three children in the San Francisco Bay Area. After retiring, they returned to Doreen's family home in Whitefish, where he hiked every day and "got heavy into local politics," as he would say.
Ben loved people. He chatted with folks everywhere he went, befriending baristas, joking with the ladies at the Post Office (typically arriving moments before they closed), and querying passersby about where they were from and who they were related to. He adored his aunts, uncles, and cousins, and when he married Doreen, he memorized her family tree, paid homage to her ancestors, and looked forward to Ibsen get-togethers ("I always like to see a gathering of the blood!" he would say.)
Ben revered trees. Before his kids could tie their shoes, he was already teaching them how to recognize a ponderosa pine and how to distinguish between a white fir and a red fir, and explaining that the best tree of all was the sugar pine. His first memories were of running through the forest at Soquel, the family timber property where he spent much of his youth. He devoted 32 years to winning a legal dispute over the property with the U.S. Forest Service, who clearly hadn't anticipated such a stubborn opponent.
Ben craved exploration, and when he was driving he could not resist turning off onto dirt roads or, when he was hiking, simply abandoning the trail. Every summer, he took his boys on backpacking trips, scouting routes over formidable passes and sleeping under the stars or – when it rained – under the meager shelter of a decades-old "tent" that was really just a piece of ragged plastic ineffectually patched with duct tape. One of his favorite journeys to recount was a 127-hour train ride across Sudan in 1968, where he slept on top of a moving train and ran through miles of desert trying to find a place that served cold beer.
Ben was preceded in death by his wife Doreen, and is survived by his daughter Lise, his son Andrew and his wife Catherine, his son Aaron and his wife Katie, his niece Roberta and her husband Ray, nephew Mitchell and his wife Erika, three grandchildren, and many nieces, nephews, cousins, friends, and a pet plecostomus.
Ben requested that half his ashes be buried in California and half in Whitefish, and accordingly two memorial services will be held:
Sunday, May 29, 2 p.m. at Soquel, Ben's property near Oakhurst, California.
Saturday, July 30, noon, interment of Ben's ashes at the Whitefish Cemetery, followed by a reception and toasts to Ben at the Moose Lodge in Whitefish, Montana from 1-3 p.m.
Donations to the Whitebark Pine Foundation can be made in Ben's honor.
---