Lady Bulldogs looking for better consistency for Homecoming week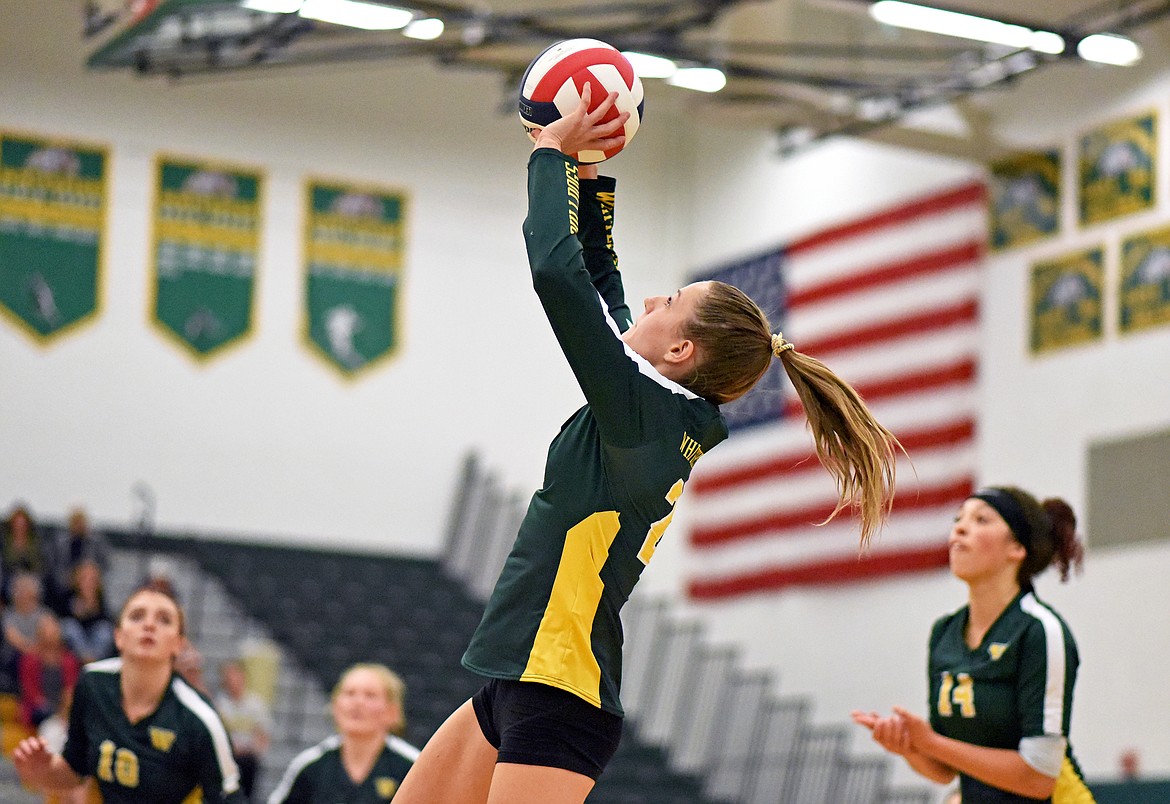 Bulldog Hailey Ells sets the ball during a match against the Polson Lady Pirates on Thursday in Whitefish. (Whitney England/Whitefish Pilot)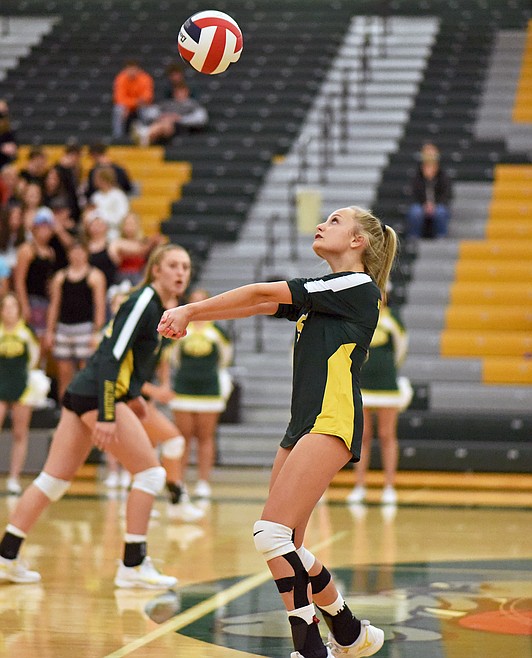 Whitefish freshman Kaydence Blackwell passes the ball during a match against Polson on Thursday in Whitefish. (Whitney England/Whitefish Pilot)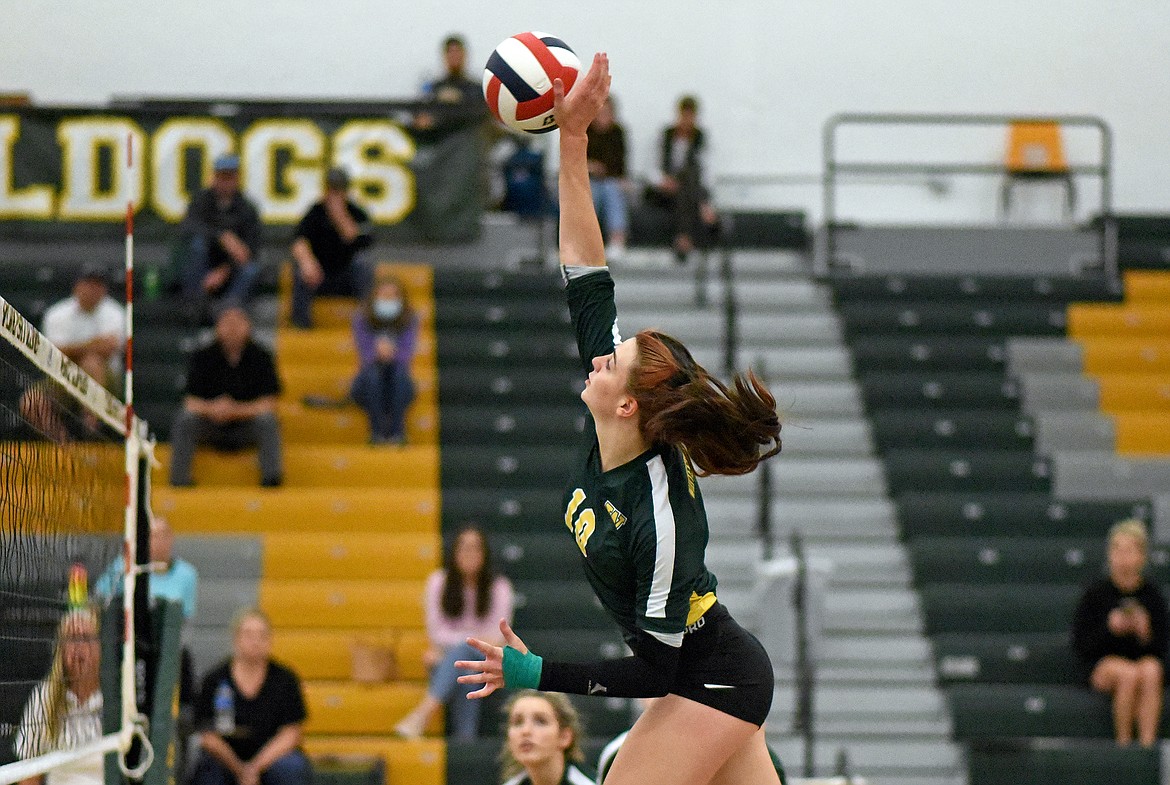 Whitefish senior Jadi Walburn spikes the ball over the net in a match against Polson on Thursday in Whitefish. (Whitney England/Whitefish Pilot)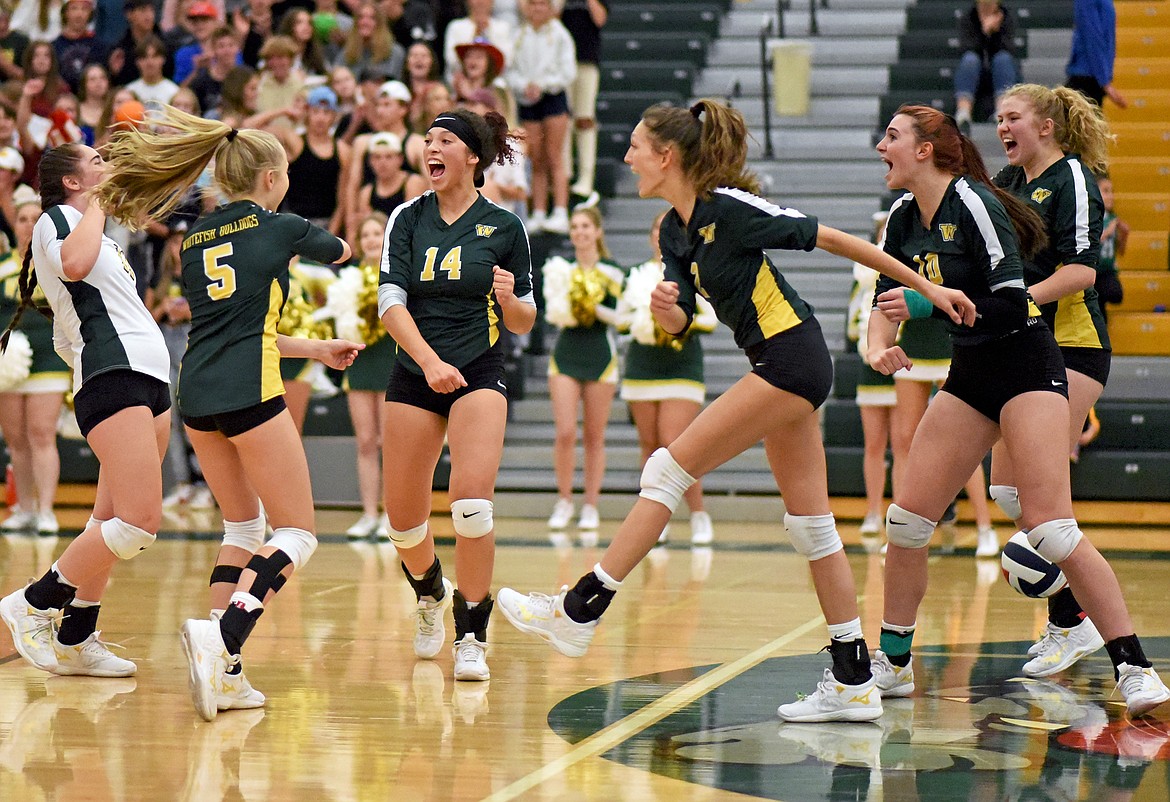 The Lady Bulldogs volleyball team celebrates an ace by Kaydence Blackwell (5) in the first set of a match against Polson on Thursday. (Whitney England/Whitefish Pilot)
Previous
Next
by
WHITNEY ENGLAND
Whitefish Pilot
|
September 29, 2021 1:05 AM
Whitefish volleyball rallied in its matches last week, but ultimately couldn't convert in the final points falling to both Ronan and Polson.
Against Polson, Whitefish led early in the first game before Polson came roaring back to win 25-20, 25-9, 25-21.
After dropping the first game, the Bulldogs struggled to get in a groove while the Lady Pirates took a big advantage quickly. Whitefish lost in the second set by a big deficit, but played well again in the third set.
"It was another tough night for Whitefish," Whitefish volleyball coach Addy Connelly said. "We have moments that we really gel and then we struggle in serve receive."
Whitefish's Jadi Walburn and Brooke Zetooney played well at the net, with Zetooney recording five kills and Walburn leading the team in blocks. Whitefish freshman Kaydence Blackwell had three aces in a row near the end of the first set to keep the Bulldogs in it; she also had four assists.
Earlier in the week against Ronan, the Bulldogs also lost in three sets — 25-13, 25-23, 25-23. Ronan got an early lead and won the first set handedly. Whitefish fought back in the next two sets but couldn't quite win the points near the end of each of the second and third sets.
Walburn had four kills to lead her team in the front row, Blackwell had a team-high five assists and Emma Trieweiler hit four aces for Whitefish.
Connelly says this week the team is going to be focused on not getting themselves into a large deficit and staying in each game.
"We are working on putting a consistent game together from beginning to end rather than digging ourselves out of a big deficit," she said.
This week the Bulldogs were set to host Browning for their homecoming match on Tuesday after press time. Then the girls will play Columbia Falls on Thursday at 7 p.m. at the Dawg Pound.
Polson def. Whitefish 25-20, 25-9, 25-21
Kills — Polson 30, Whitefish 12 (Brooke Zetooney 5, Jadi Walburn 3). Assists — Polson 28, Whitefish 9 (Ainsley Scott 5, Kaydence Blackwell 4). Blocks — Polson 5, Whitefish 7 (Walburn 3). Digs — Polson 36, Whitefish 24 (Ashleigh Markowitz 6). Aces — Polson 16, Whitefish 4 (Blackwell 3).
Ronan def. Whitefish 25-13, 25-23, 25-23
Kills — Ronan 11, Whitefish 12 (Jadi Walburn 4). Assists — Ronan 19, Whitefish 9 (Kaydence Blackwell 5). Blocks — Ronan 3, Whitefish 6 (Taylor Means 2). Digs —Ronan 11, Whitefish 12 (Ashleigh Markowitz 5). Aces — Ronan 10, Whitefish 10 (Emma Trieweiler 4).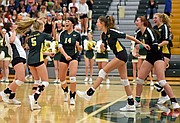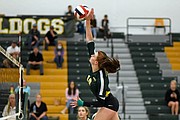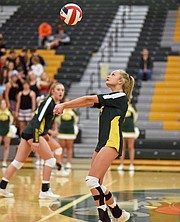 Recent Headlines
---