Whitefish School District enrollment down slightly from last year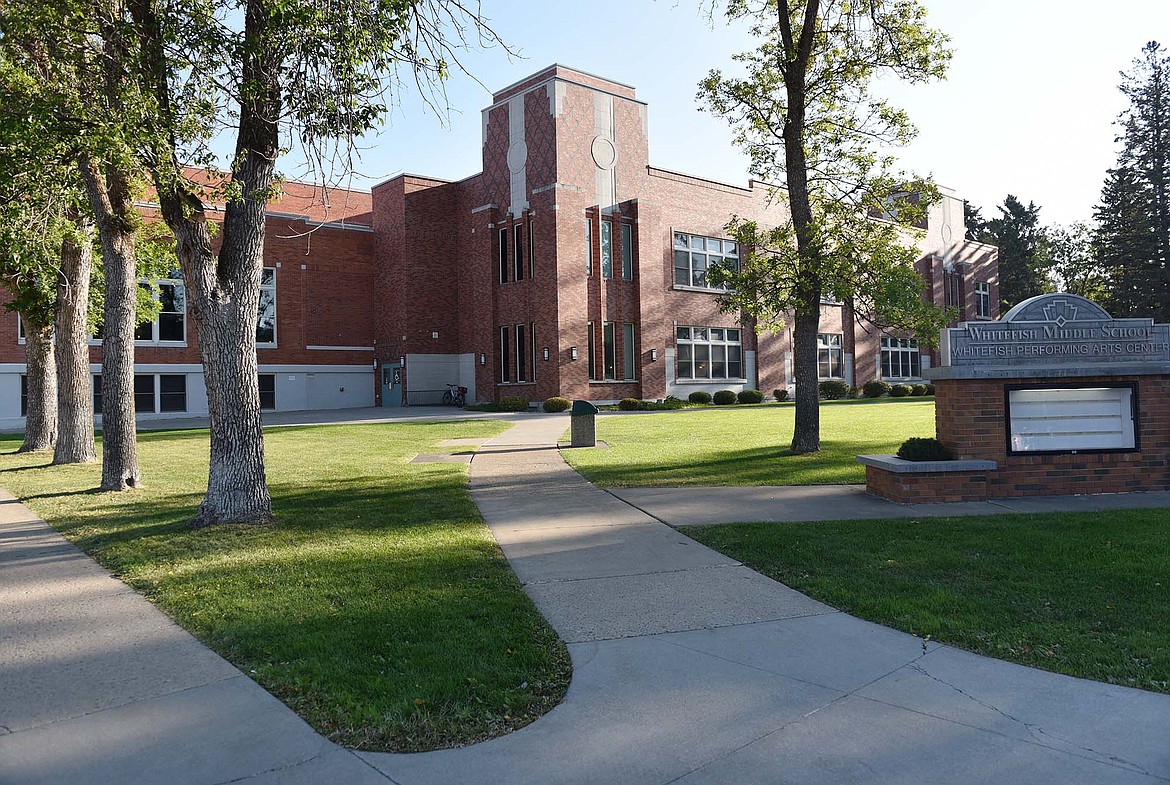 The Whitefish School District office at Central School downtown.
by
WHITNEY ENGLAND
Whitefish Pilot
|
September 22, 2021 1:00 AM
Student enrollment in the Whitefish School District this fall is slightly down from one year ago.
Total enrollment districtwide to start the school year is 1,872 students and September 2020 data lists 1,903 students. This is a decrease of 31 students.
Though at the end of the 2020-21 school year, 1,864 students were still enrolled in the district in June.
Enrollment in Whitefish Schools has varied significantly, according to Superintendent Dave Means.
"We've had a lot of fluctuations for enrollment over the summer, it's hard to make any predictions," Means told the school board at a recent meeting. "We've been looking at enrollment quite a bit as we look at facilities and enrollment increases. We'll continue to do that."
Data shows that in recent months 74 students enrolled in the district from out-of-state schools while 38 withdrew from Whitefish to move out of state. Then 41 students enrolled in Whitefish schools coming from other in-state schools and 52 students withdrew from Whitefish to attend a different school within the state.
Also, 74 students that were previously being homeschooled enrolled in Whitefish this summer while 22 students withdrew to do a homeschool option instead.
Throughout the 2020-21 school year district enrollment steadily dropped slightly each month until January and then fluctuated up and down.
Muldown had the biggest decrease in students, dropping by 36 students over the summer months. Enrollment at Muldown was 701 in June and is now 665.
The high school has remained nearly the same since the enrollment numbers were collected in June with 579 students currently enrolled.
Whitefish Middle School actually had a significant increase in enrollment from the end of the school year to this fall, with the number of students rising from 589 up to 628.
The school district is back to 100% in-person learning to begin this school year. Last fall as a result of the Covid-19 pandemic Whitefish schools implemented a hybrid in-person and remote learning model to begin the year and kept that model until December.
A mask mandate while indoors on school property for grades kindergarten through sixth to has been in place since the start of the school year in late August. This affects all grades at Muldown, K-4, and grades fifth and sixth at the middle school.
For all other grades, masks are recommended.
A remote learning option is available for any Whitefish student who requests it due to Covid-19 or health-related concerns or those choosing to opt-out of the mask mandate.
Recent Headlines
---