Jeffrey Alan Crowston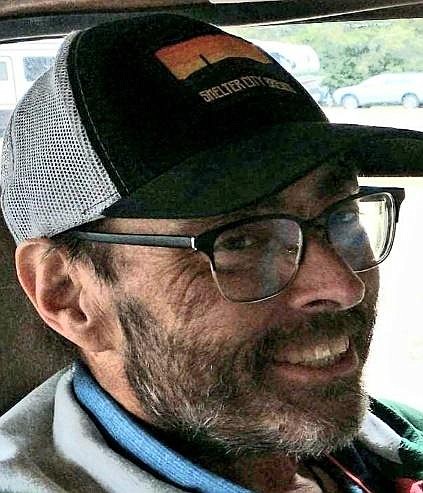 |
September 22, 2021 1:00 AM
Jeffrey Crowston, 53, of Whitefish, MT, formerly of Reiles Acres, Fargo, North Dakota, died Monday, Sept. 6, 2021, at North Valley Hospital. He fought a courageous battle with cancer but succumbed to Covid-19. He was surrounded by his loving family.
Jeffrey Crowston, the son of Darrell and Irene (Zick) Crowston, was born June 8, 1968, in Fargo, North Dakota. Jeff attended and graduated from West Fargo High School. He attended NDSU and worked at Harley Davidson in West Fargo before moving to Whitefish, in 1996. While living in Whitefish, he had a business partnership in 2 Dog Pizza food truck for eight years. He also worked at Truby's Restaurant and Bar, and for Deer Lodge County, in Anaconda, Montana. He attended and graduated from Flathead Valley Community College, receiving a Surgical Tech degree. He came home for many years for beet harvest at Felton, Minnesota, as an operator and later as a Foremen.
Jeff was an avid hunter, enjoyed snowboarding on Big Mountain, played in a Co-ed Adult Ice Hockey Association as a goalie. He traveled to many places such as Hawaii, England, and backpacked around Normandy, France as he was a big history buff. He lived a full life in his short years and will be greatly missed by many.
He is survived by his mother, Irene (Zick) Crowston, father Darrell Crowston, of Reiles Acres, Fargo, North Dakota; a sister, Michelle (Bradley) Cusey; two nephews, Tanner and Carter Cusey; as well as many aunts, uncles, cousins, and a special friend Becky.
He was preceded in death by his fraternal and maternal grandparents, an uncle and a cousin.
A celebration of life will be held at The Courtyard by Marriot at 1080 28th Ave. S, Moorhead, MN on Thursday, Sept. 30 between 1-5 p.m.
There will be a celebration of life in Whitefish at a later date. The family asks if any donations, they be given to the American Cancer Society in his name.
Recent Headlines
---