Firefighters battle two fires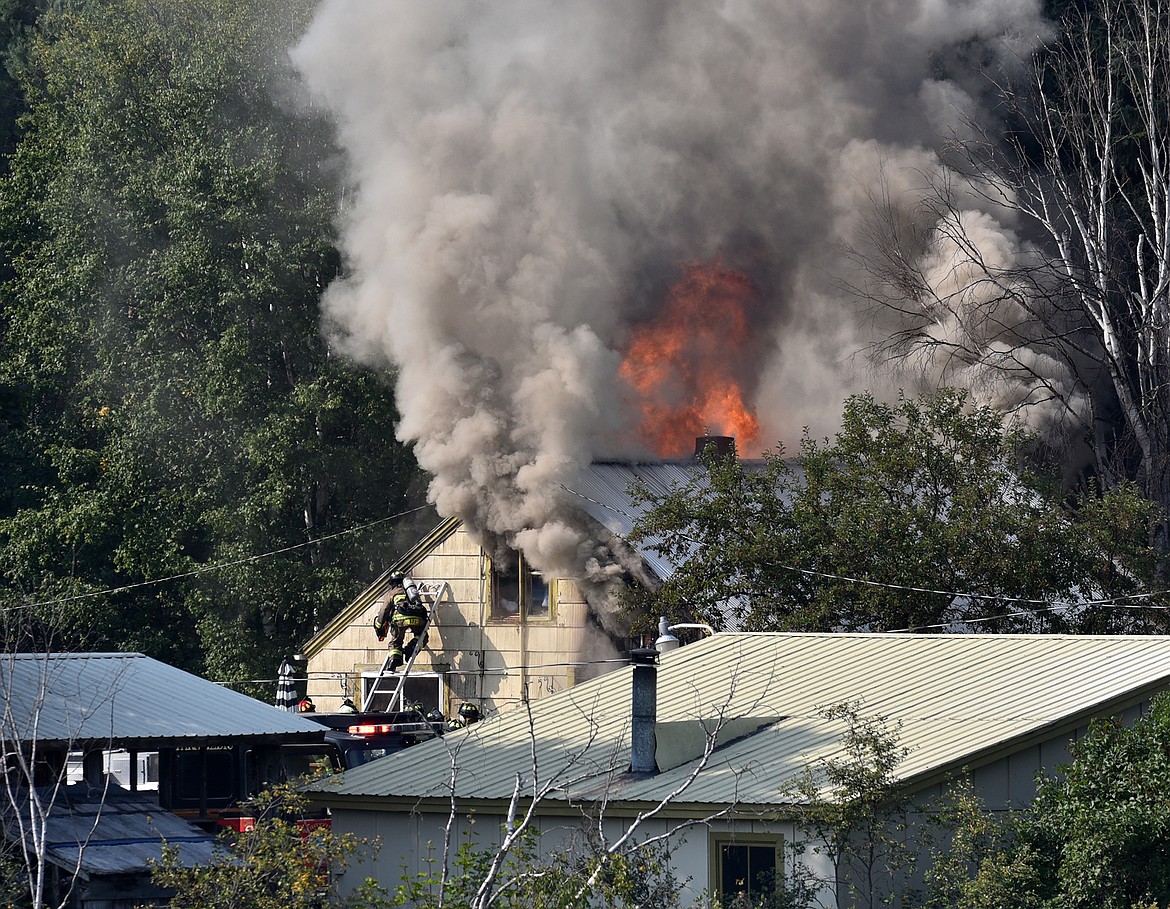 A firefighter climbs a ladder to the second story of a house just off River Lakes Parkway Thursday morning while flames shoot out of the other side of the home. Fire could be seen coming from windows and the roof of the house while smoked billowed into the sky. (Heidi Desch/Whitefish Pilot)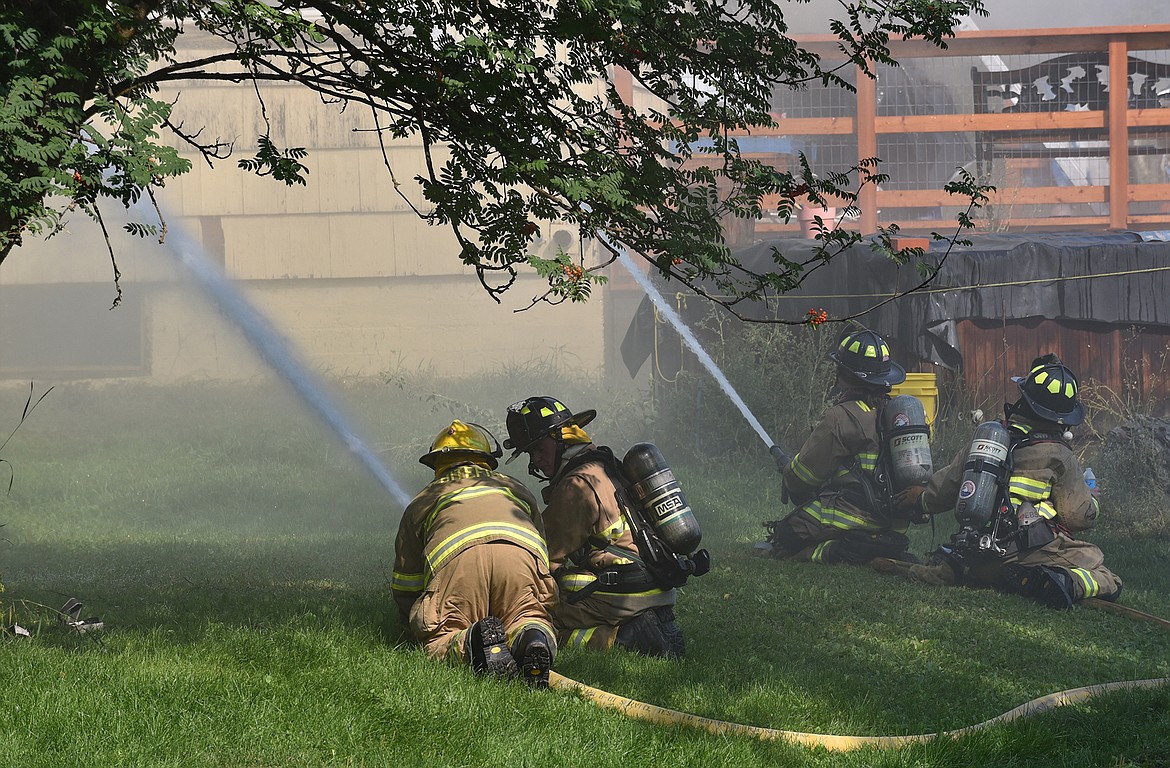 Firefighters spray water on a house off River Lakes Parkway Thursday morning. (Heidi Desch/Whitefish Pilot)
Previous
Next
by
HEIDI DESCH & SCOTT SHINDLEDECKER
Whitefish Pilot
|
September 11, 2021 11:00 AM
Firefighters were extremely busy Thursday as they battled two blazes in the Whitefish area.
According to Whitefish Fire Department Chief Joe Page, the second fire destroyed a home belonging to the Howke family. It is located just off River Lakes Parkway near the intersection with JP Road.
"We responded at 10:06 a.m. and we cleared it at about 2:15 p.m.," Page said. "There were no injuries and we got everyone out OK, but some dogs and cats didn't make it out."
Page said the fire began in the kitchen, but an exact cause wasn't known. It spread to the attic, where Page said wall partitions increased the difficulty of fighting the fire.
In addition to firefighters from Whitefish, crews from Evergreen, Columbia Falls, West Valley and Montana Department of Natural Resources and Conservation responded, along with an ambulance crew from Big Mountain.
"We're short-handed so when something happens we call as many as we can," Page said.
A Go Fund Me page has been set up for Leonard and Billie Jean Howke following the fire. Leonard is well-known in the community having spent more than 50 years as an instructor for Montana Fish, Wildlife and Parks' hunter education program and also as a volunteer for FWP's Hooked on Fishing program.
To access the fundraising page, visit https://gofund.me/a07add3b
CREWS DEALT with a smaller fire earlier Thursday at the rear of a building where some businesses are located on U.S. 93 in Whitefish. Crews were on scene shortly after midnight.
Page said the cause wasn't determined, but it is believed someone was smoking near a gas meter at the rear of China Wall restaurant.
"The fire climbed the wall and got inside the kitchen through the eaves," Page said. "Fortunately no one was inside and there were no injuries."
Page said China Wall would be closed for a while since there was damage to the kitchen, but he said the adjacent Subway restaurant was open for business.
Firefighters from Whitefish, Evergreen, Kalispell, Columbia Falls and West Valley responded along with Big Mountain Ambulance.
Page said no firefighters were injured while they battled the fires, both of which remain under investigation.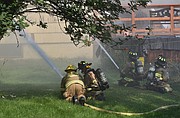 ---