Food bank seeks volunteers for fruit harvest project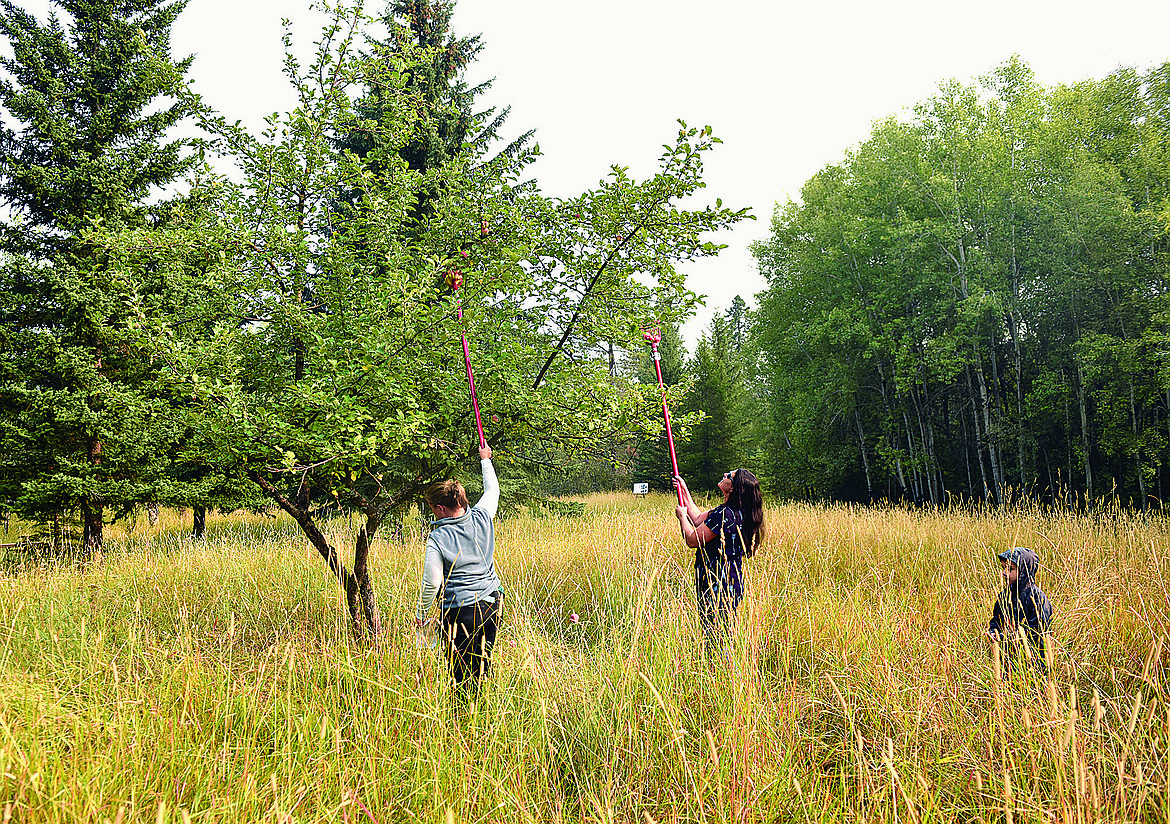 Volunteers pull apples from a tree in the James Bakke Nature Reserve.  (Pilot file)
by
STAFF REPORT
Staff Report
|
September 8, 2021 1:00 AM
The North Valley Food Bank is looking for property owners and volunteers to participate in its second annual fruit harvest.
The project looks to meet two needs — limit human-wildlife conflict by deterring bears from coming into town to feed on fruit trees and provide fresh produce for food bank customers. The food bank, in partnership with the City of Whitefish that manages more than 20 fruit trees, is seeking property owners who would like assistance with harvesting their fruit and volunteers who would be willing to pick fruit.
Lauren Jarrold, the food bank's director of operations, came up with the idea for the harvest, which resulted in 1,500 pounds of fruit last year.
"We are thrilled to support wildlife conservation in our community while also providing local, healthy fruit to our customers," she said. "Fresh produce can be expensive, and is often a top need for our customers."
This year's program is being managed by Program Coordinator, Kristen Schepker and Volunteer Coordinator, Anya Brown.
The food bank is looking for ready-to-eat, edible fruit only. They are unable to process mealy or worm-infested fruit, and cannot accept crab apples.
To volunteer or to have your fruit trees harvested, call the North Valley Food Bank at (406) 862-5863, or contact the project coordinators at kristen@northvalleyfoodbank.org (property owners) or anya@northvalleyfoodbank.org (volunteers).
---