Logan Health releasing weekly COVID-19 patient numbers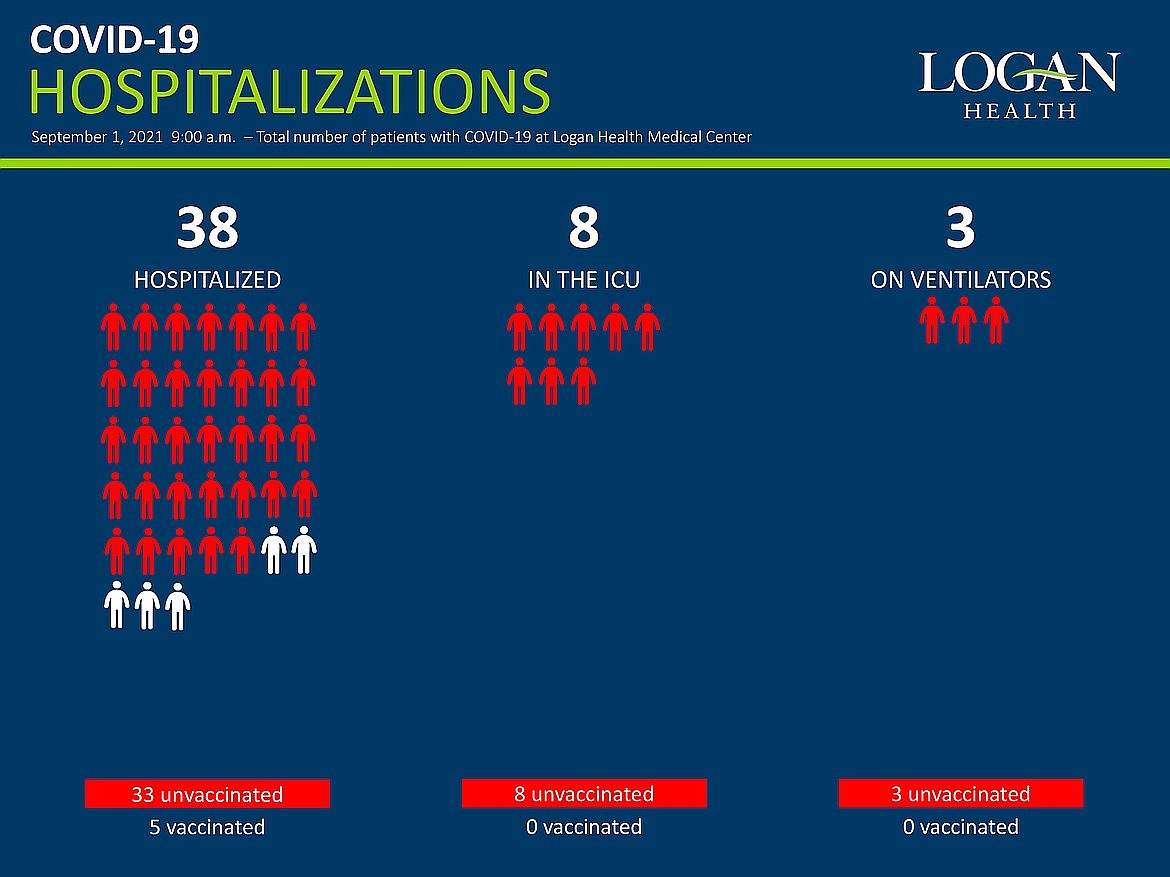 |
September 2, 2021 10:00 AM
Logan Health in Kalispell is now releasing a weekly Covid-19 census of its patients as the coronavirus continues to surge across the state and Flathead County.
As of Sept. 1, the hospital reported 38 cases, with eight in intensive care and three on ventilators.
Of the 38, five people had been previously vaccinated, but none were in intensive care.
The county on Thursday had just over 1,000 active cases — the second most in the state. It added 125 new cases on Sept. 1 alone and another 112 on Sept. 2.
Statewide, there are now 5,770 active cases. The number of active cases has risen to levels not seen since January.
Vaccination rates in the county have ticked up in recent weeks. Now about 42% of those eligible are fully vaccinated. A few weeks ago about 40% were vaccinated.
Statewide the vaccination rate is 50%.
Recent Headlines
---