Lady Bulldogs season begins with scoring frenzy on the pitch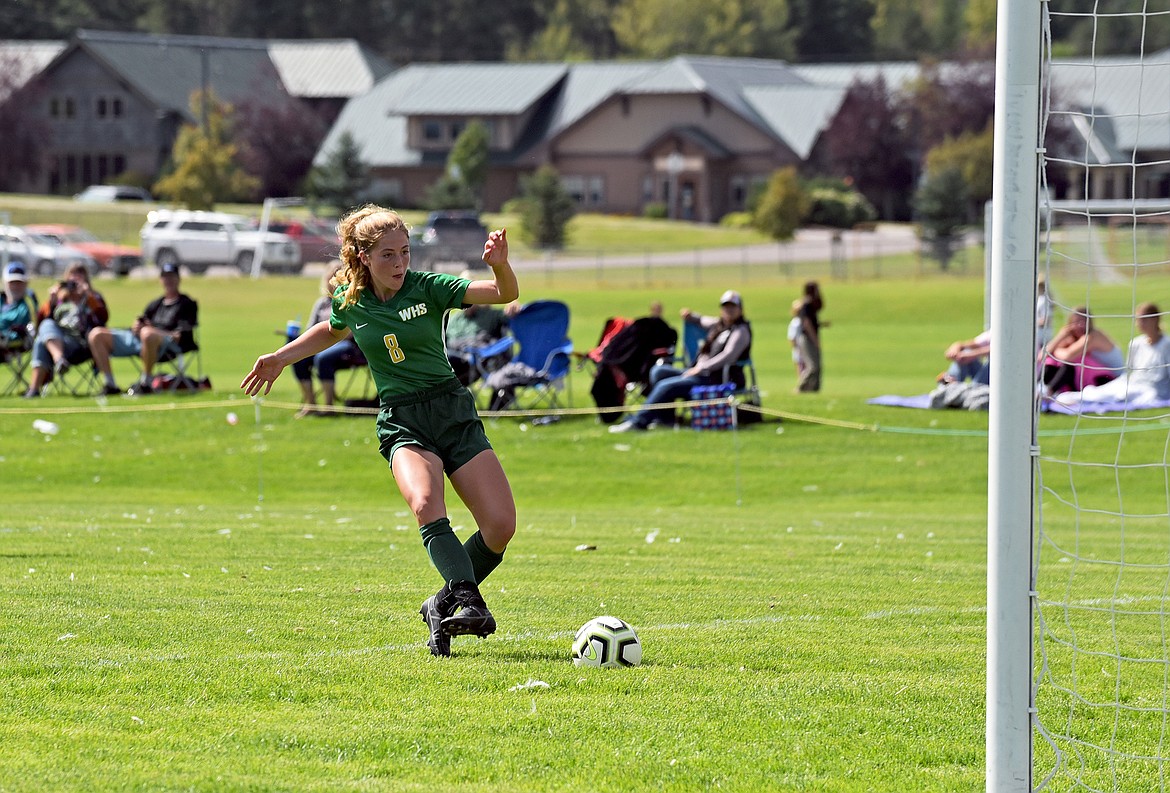 Whitefish forward Brooke Roberts breaks away from the Frenchtown defense for a shot on goal during a game at Smith Fields on Saturday. (Whitney England/Whitefish Pilot)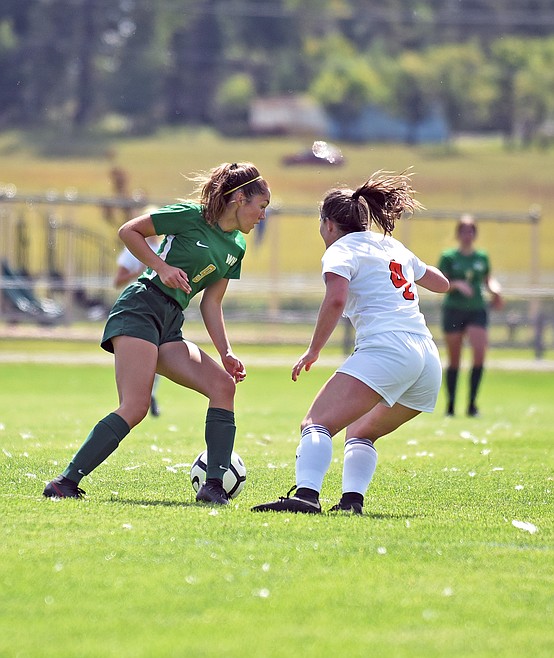 Whitefish's Sofie Saurey heads toward goal in a game against Frenchtown at Smith Fields on Saturday. (Whitney England/Whitefish Pilot)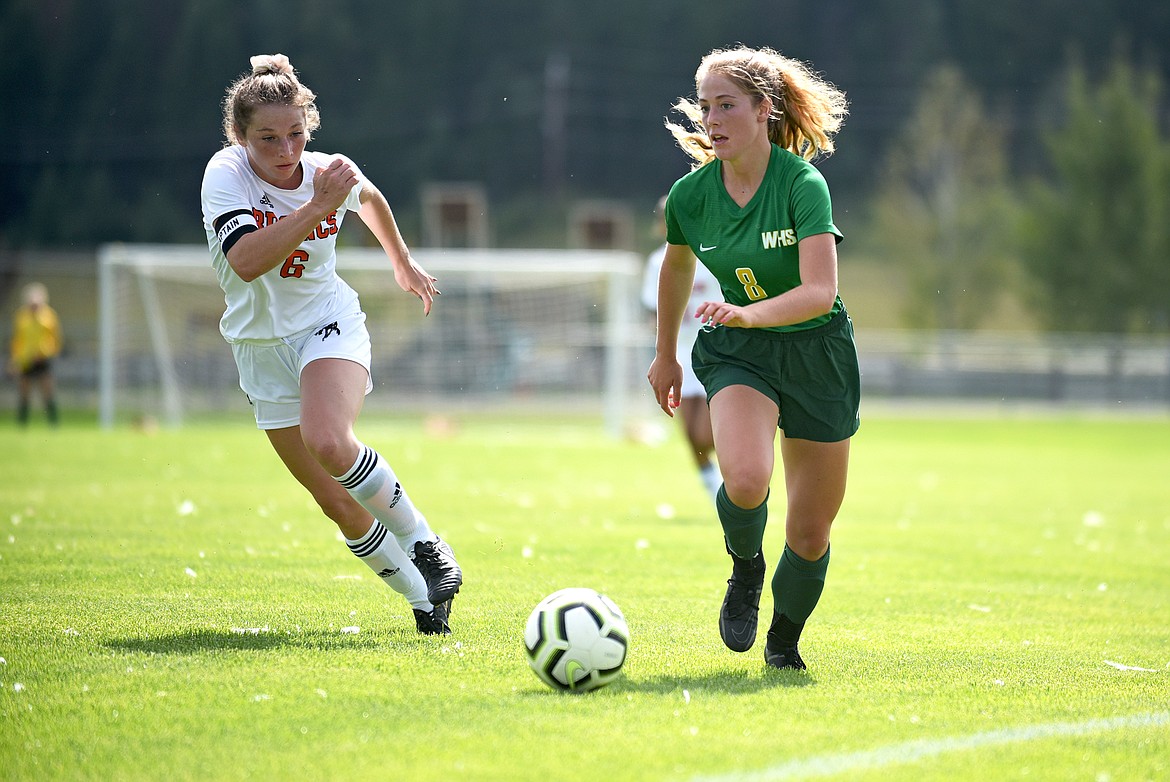 Lady Bulldog Brooke Roberts dribbles the ball down the sideline past a Frenchtown defender in a game at Smith Fields on Saturday. (Whitney England/Whitefish Pilot)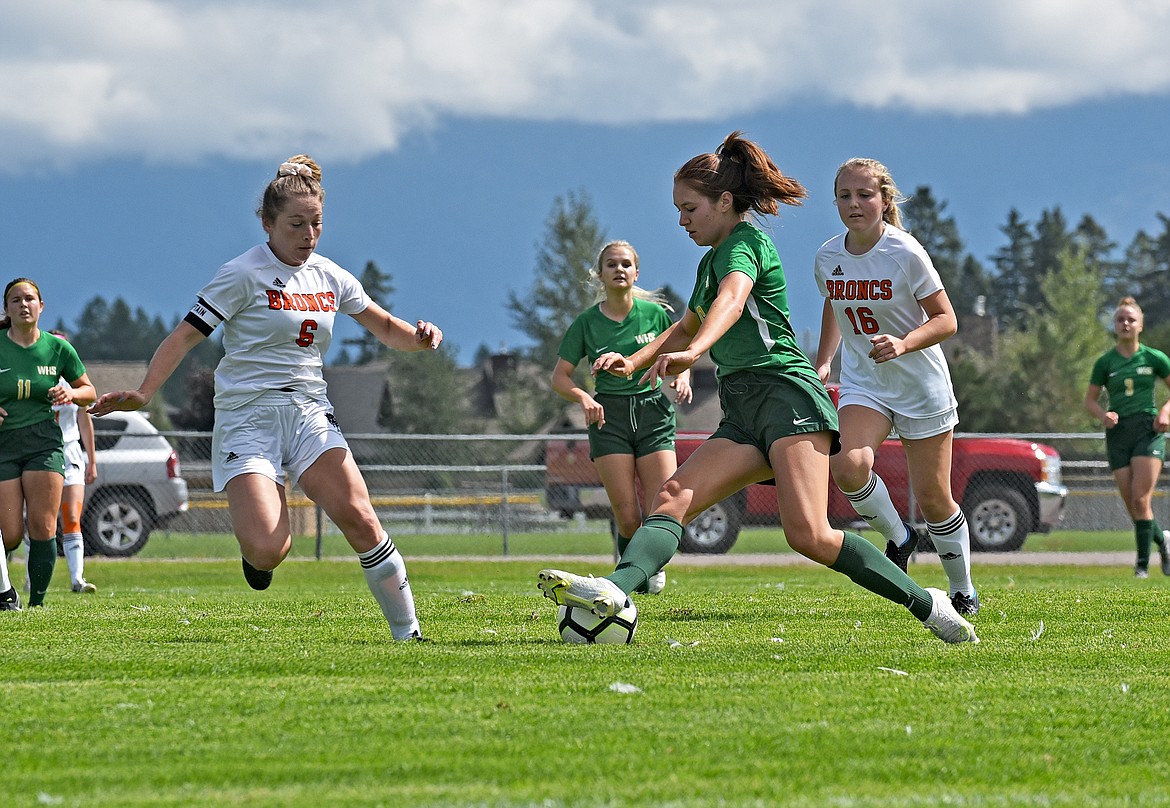 Whitefish senior Adrienne Healy cuts the ball back toward center field in a game against Frenchtown at Smith Fields on Saturday. (Whitney England/Whitefish Pilot)
Previous
Next
by
WHITNEY ENGLAND
Whitefish Pilot
|
September 1, 2021 1:00 AM
Whitefish's five goals in each half resulted in a substantial 10-0 rout over Frenchtown on Saturday.
Lady Bulldog seniors Emma Barron and Sofie Saurey each scored a hat trick and also an assist to lead Whitefish's offensive attack in the game.
"I'm really pleased with the way the team played," Whitefish head coach Roland Benedict said. "Obviously, you score 10 goals in a game and you would assume there's lots of positives to take away."
Barron got the scoring going in the fourth minute on a set piece after a handball was called on Frenchtown just outside the penalty box. She added two more before halftime.
Saurey scored in the 21st minute, then Olivia Genovese hit an outside shot off a pass from Maddie Muhlfeld to add another goal.
After the half Whitefish's goal-scoring kept a steady pace as Saurey added two goals less than ten minutes apart and Brooke Roberts, Signe Ebbett and Genovese each had one late in the game.
"I think the girls really stayed true to, hey we've got work to do and we're trying to learn, we're trying to build up to score goals the correct way and we did that," Benedict said. "We scored some fantastic goals with our buildup play and movement off the ball. I think there's a lot of work to be done still, but we're moving in the right direction."
Benedict added that although Frenchtown was down by many goals they didn't give up and competed until the end which he gave kudos for that to their team.
The Bulldog defense was dynamite by keeping the Broncs from taking even one shot on goal throughout the game. Whitefish had 23 shots on goal to counter.
Last season the Whitefish girls soccer team at times struggled to score and their defensive efforts were the reason for winning several games. Benedict says when the team played in the state final the only goals they scored were on set pieces, and that's something he knew the girls needed to work on going into this fall.
"Our whole focus throughout our preseason was we have to be able to score more goals," he expressed. "We need to make sure we're a little more dangerous with multiple threats going forward."
Looking ahead, this week Whitefish travels to Hamilton and Corvallis playing back-to-back nights on the road. Benedict says he just wants to continue to see improvement and progress from his team.
"It's easy to win a game the way we did and get complacent, I think for us we've got to keep our foot on the pedal and try to play better than we did against Frenchtown," he says.
Frenchtown 0 0 — 0
Whitefish 5 5 — 10
WF — Emma Barron (Brooke Roberts) 4:00
WF — Barron (Adrienne Healy) 11:00
WF — Sofie Saurey 21:00
WF — Olivia Genovese (Maddie Muhlfeld) 31:00
WF — Barron (Sadie Olson) 40:00
WF — Saurey (Olson) 52:00
WF — Saurey (Barron) 60:00
WF — Roberts (Genovese) 74:00
WF — Genovese (Olson) 77:00
WF — Signe Ebbett (Saurey)
Shots on goal — Frenchtown 0, Whitefish 23. Goalie saves — Frenchtown 13, Whitefish 0. Corner kicks — Frenchtown 0, Whitefish 8.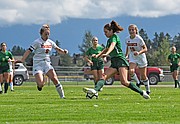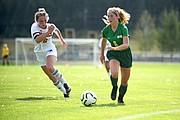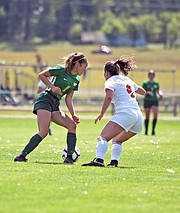 ---