Chamber's Oktoberfest event canceled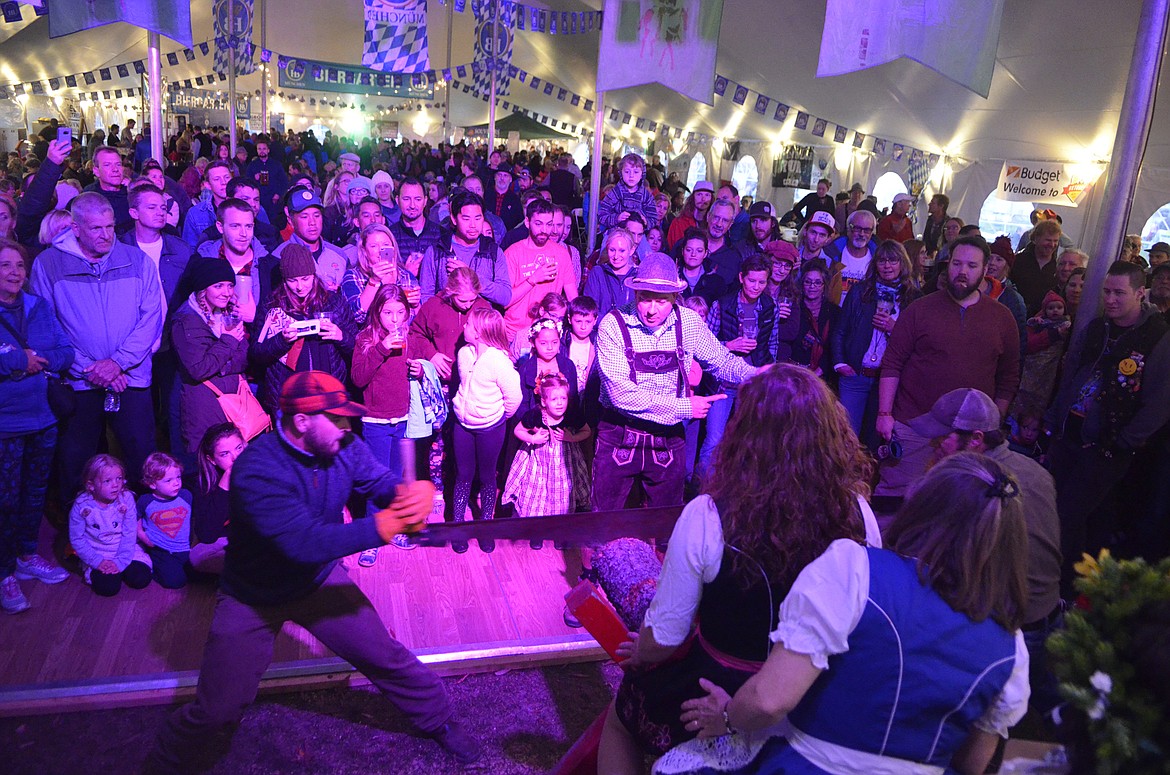 Log sawing competition at Oktoberfest. (Pilot file)
|
September 1, 2021 12:00 PM
The 2021 Oktoberfest celebration that had been scheduled to begin later this month has been canceled.
The Whitefish Chamber of Commerce voted to cancel the event that had been scheduled to run Sept. 23-25 and Oct. 1-2 in Depot Park. The chamber says concerns about the rising Covid-19 hospitalization rates in the community and restrictions on the event by the city made it impossible to stage a profitable fundraising event.
Kevin Gartland, chamber director, said in order for the event to comply with the conditions of the city's special event permit attendance would have to be cut by more than 60% and that made the event not economically feasible.
This is the second year in a row the event has been canceled due to the pandemic.
While the main event has been canceled, the chamber is still working with a handful of local businesses to hold Oktoberfest events. The chamber says it's working on plans to hold stein-holding, log sawing, polka dancing and keg tapping in bars or restaurants.
The Oktoberfest event for next year is set for Sept. 29-Oct. 8, 2022.
---