Whitefish volleyball falls to Ronan, Polson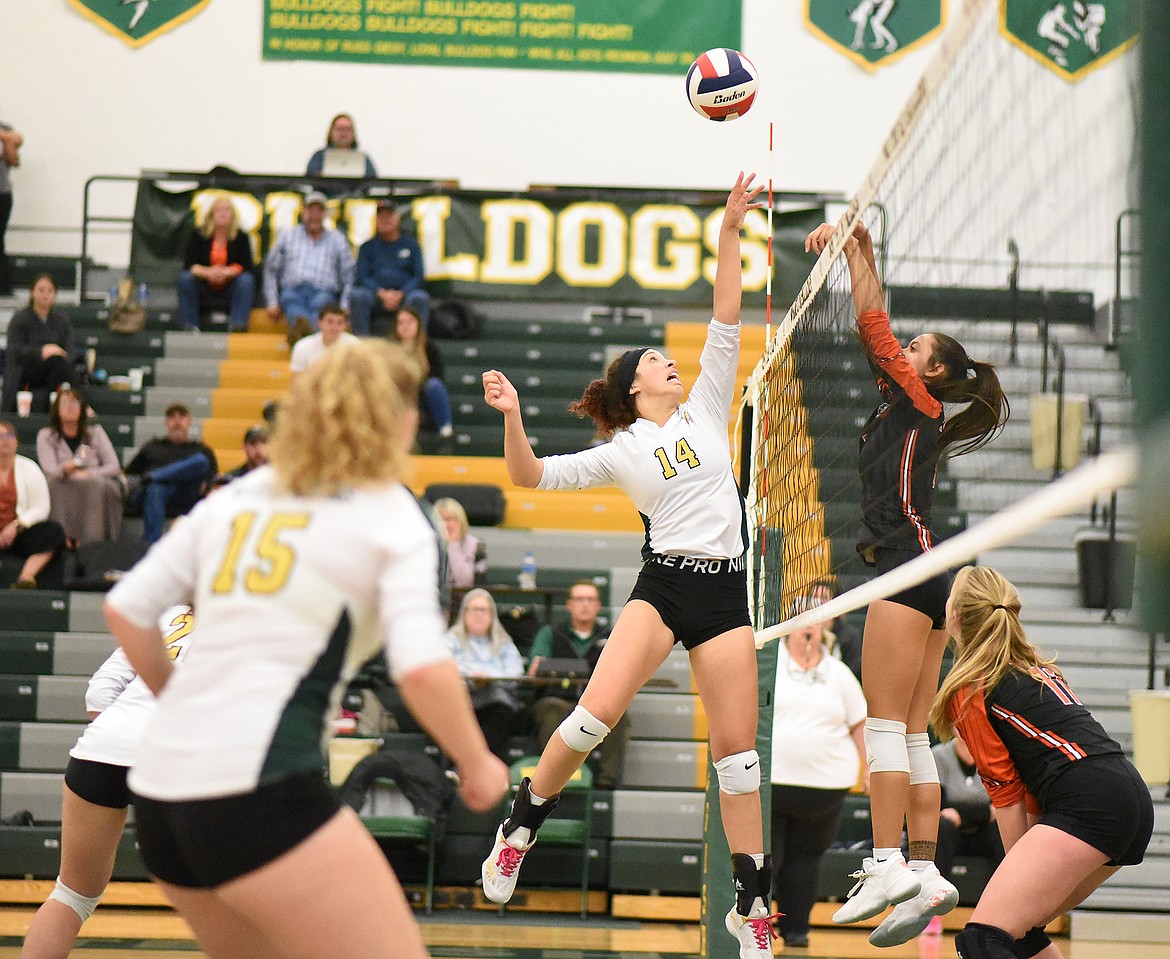 Bulldog Emma Trieweiler rise up at the net against Ronan last week at the Dawg Pound. (Whitney England/Whitefish Pilot)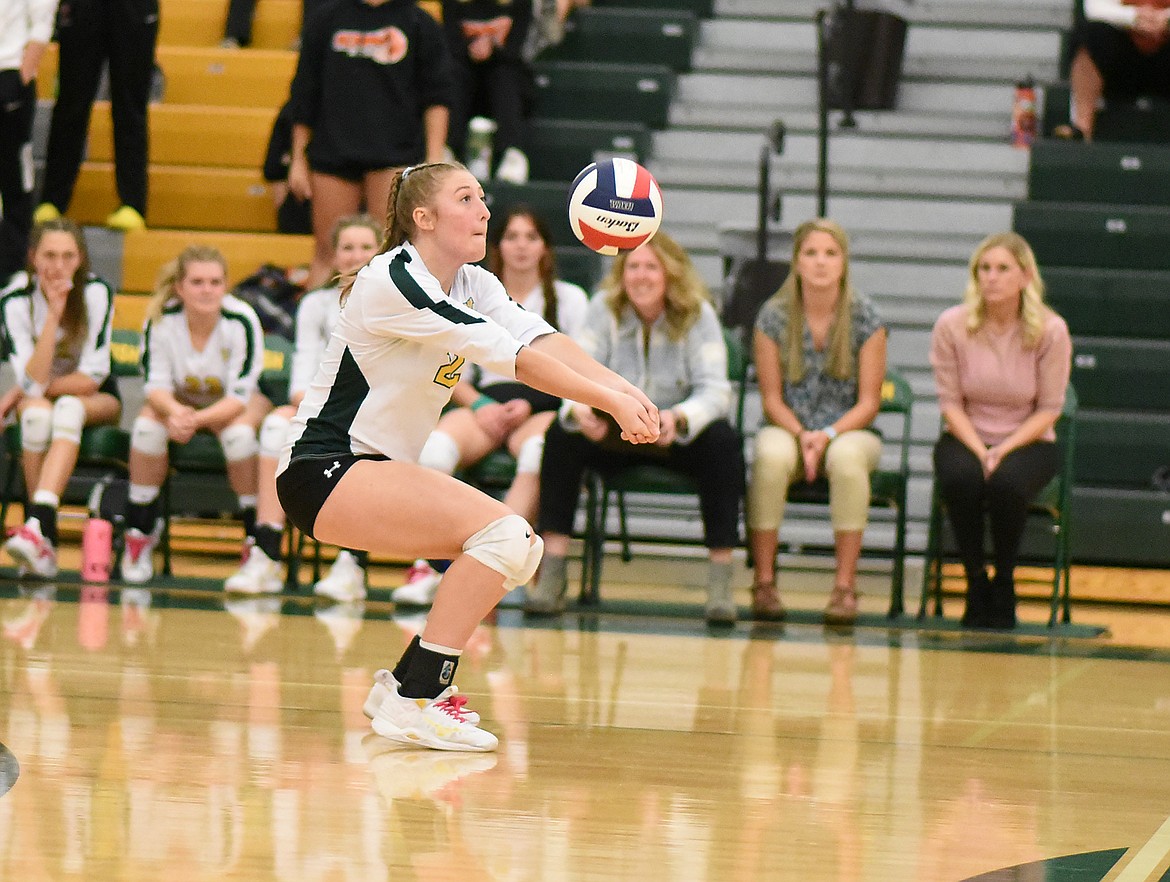 Bulldog Erin Wilde bumps the ball against Ronan last week at home. (Whitney England/Whitefish Pilot)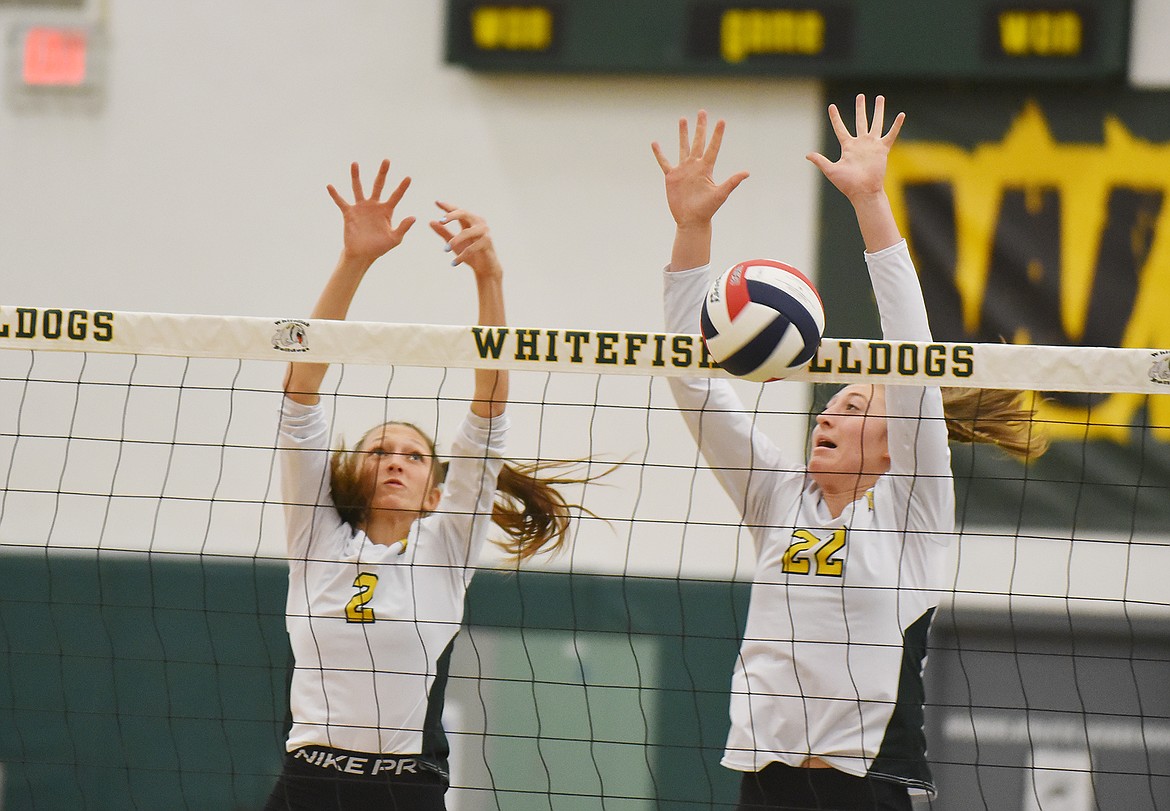 Bulldogs Erin Wilde and Brook Zetooney go up for the block against Ronan last week. (Whitney England/Whitefish Pilot)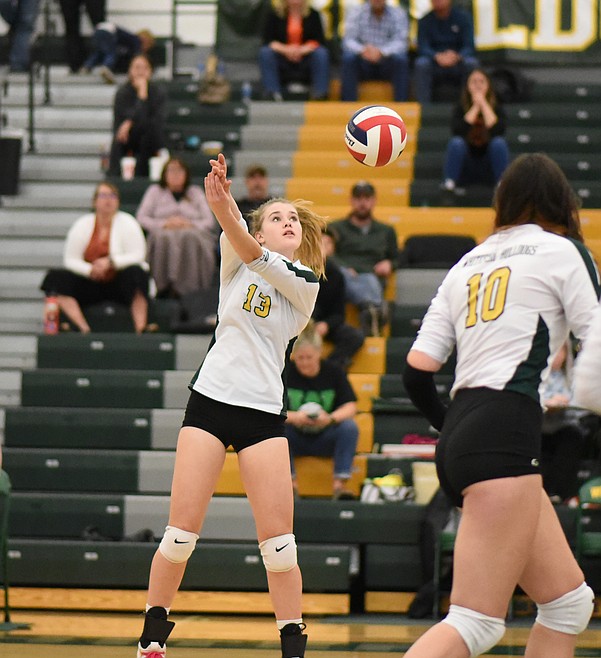 Whitefish sophomore Bailey Smith readies to hit the ball against Ronan last week. (Whitney England/Whitefish Pilot)
Previous
Next
by
WHITNEY ENGLAND
Whitefish Pilot
|
October 27, 2021 1:00 AM
The Lady Bulldogs came up short against Ronan on Tuesday, Oct. 19 and then had another tough night versus Polson on Thursday.
Against Ronan, Whitefish was close in all three sets but couldn't capitalize in the final points. The Maidens defeated the Bulldogs 25-19, 25-23, 25-23.
Tuesday's match with Ronan was senior night for Whitefish and six seniors were honored during the game.
"Another close game for Whitefish, losing by two in the final two games," Whitefish coach Addy Connelly said. "We had six seniors play their last game on our home court."
In the match Whitefish senior Jadi Walburn led at the net with seven kills and two blocks. Another senior Emma Trieweiler had a game-high 17 digs, while libero Ashleigh Markowitz had 15 digs.
Bulldog Brooke Zetooney recorded five kills and three blocks; underclassmen Kaydence Blackwell and Ainsley Scott did their part with set assists as they had 10 and 8 respectively.
"The girls started cleaning up their game doing a better job of controlling the ball on our side of the net," Connelly said. "Our middle hitters did a nice job at the net hitting and blocking. Ashleigh and Emma did a nice job digging in the back row."
Whitefish also played Polson on Thursday and were defeated by the Lady Pirates 25-15, 25-20, 25-13. Full statistics were unavailable for the match.
Whitefish will play Browning on Friday in Browning to wrap up regular season play.
The Bulldogs will compete in a Northwest A play-in game on Monday, Nov. 1 for a chance to make divisionals. Whitefish's opponent for that game is to be determined.
Tuesday, Oct. 19
Ronan def. Whitefish 25-19, 25-23, 25-23
Aces — Ronan 3, Whitefish 6. Kills — Ronan 33, Whitefish 21 (Jadi Walburn 7, Brooke Zetooney 5). Assists — Ronan 33, Whitefish 19 (Kaydence Blackwell 10, Ainsley Scott 8). Blocks — Ronan 3, Whitefish 7 (Zetooney 3, Walburn 2). Digs — Ronan 42, Whitefish 46 (Emma Trieweiler 17, Ashleigh Markowitz 15).
Thursday, Oct. 21
Polson def. Whitefish 25-15, 25-20, 25-13
*Full stats were unavailable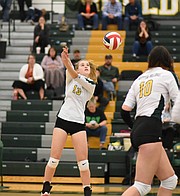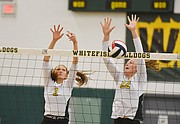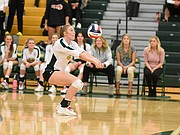 Recent Headlines
---