Helen Ann Noffsinger Green Clark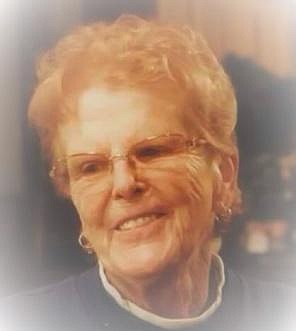 |
October 27, 2021 1:00 AM
Helen Ann Noffsinger Green Clark passed away on Oct. 16, 2021.
She was born in Havre, Montana on Sept. 20, 1940 to George and Genevive Noffsinger, one of four children who have all preceded her in death. She married and had four children, with two preceding her in death, Paula Nelson and Tony Green.
She moved back to Montana in 1981 and made Whitefish her home. She managed the Viking Lodge until it was sold and closed.
She then moved on to managing the VFW where she definitely found a home. She managed the VFW on and off for 25 years until her retirement in 2015. During her time at the VFW, she was very involved in the Women's Auxiliary, holding office up to the state level. She was extremely proud of the VFW Junior Girls program that she started and loved all the girls who participated like they were her own. During her time with the VFW, they increased membership and were able to afford many updates to the building. She received honors associated with the Women's Auxiliary.
During those years she met and married Jack Clark. They had a happy and busy life, Jack preceded her in death.
Helen loved the VFW and was known for her "swear jar" collections for the different charities that the VFW and Ladies Auxiliary supported.
She loved animals and adopted many elderly dogs and caring for them until their death. Her favorite breed being cocker spaniels and she had many throughout her life. A fond memory is when Helen had an artist staying at the Viking Lodge paint her dog Nifty in oils and she hung it in the living room, while having one of her daughters done in charcoal and hung it near the bathroom. She had a good sense of humor.
She was a loving and caring mother, grandmother and friend, it was honestly said she never met a stranger. She will be missed by many. She had a beautiful smile and showed it off.
She leaves behind two daughters, five grandchildren and five great-grandchildren. She will be missed.
Please in lieu of flowers, send donations to the Flathead Valley Animal Shelter or the Humane Society.
Mass will be on Nov. 3 at Saint Charles, 230 Baker Ave., Whitefish at 8:30 am, with a graveside service in Havre in the spring.
---