Bonnie Upton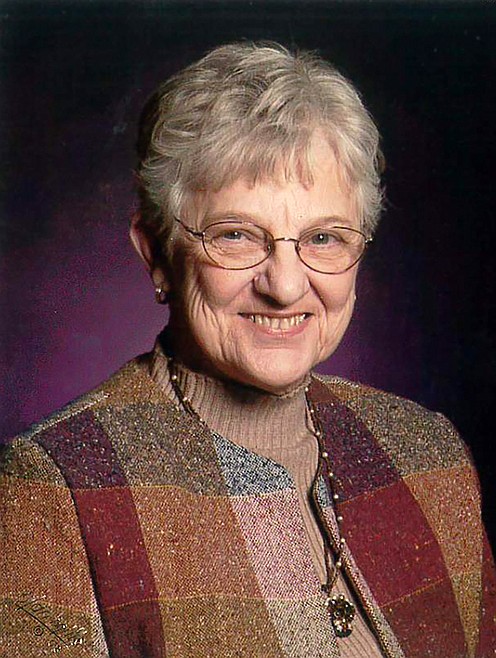 |
October 27, 2021 1:00 AM
Bonnie Alpha Sorensen West Upton, 83, passed away on Oct. 13, 2021, at her home.
Bonnie was born April 17, 1938 to Thorvald and Myrtle Sorensen in Luck, Wisconsin.
She grew up in Luck and went to Polk County Teachers College. She married Robert West in 1958. They moved from West Sweden, Wisconsin to Fort Collins, Colorado in 1963 with son, Kendall. Dawn, Alan and Thomas were all born in Colorado. In 1971, they moved to Kalispell, Montana. In 1975, Bonnie and Bob purchased The Carpet Studio and she was the bookkeeper/salesperson. They were able to travel to Hong Kong, Thailand, the Bahamas, Hawaii and Mexico. After Bob died of Alzheimer's, she continued to work in the store and managed it after that. Five years later, God blessed her with another love, Robert Upton, for a brief four and a half years.
Throughout her life, she spread "Joy" as the Stillwater Church organist, Sunday School Superintendent, choir leader, Deaconess and remained active until her passing. Later in life, she continued to spread "Joy" by starting a senior group called "Primetimers" and played piano at the senior center and Sykes. She loved Jesus, family and many friends.
Bonnie is survived by Ken and his wife Lavonne, and grandkids Paul and Andrew; Dawn and her husband Ron Platke, grandson Reed and his wife Sarah, and great grandkids Raylon and Sawyer; Alan and his wife Lynae, grandkids Ethan and his wife Charlene, and Garth and Kyrie; Tom and his wife Tammy, and grandkids Robert and Cynthia, and great grandkids Alyson and Korbin; her three sisters Joyce and her husband Paul, Carol and Ruby with numerous nieces and nephews.
A Celebration of Life was held at 2 p.m on Saturday, Oct. 23, at Stillwater Free Lutheran Church. A live broadcast of the service was streamed through Stillwater Church's YouTube channel.
Memorials can be given to Stillwater Lutheran Church at 1401 Church Dr. Kalispell, MT. A special thanks to Logan Health Medical Hospital, Hospice, Oncology Department and Dr. Kalbfleisch. Friends are encouraged to visit our website at buffalohillfh.com to leave notes of condolences for the family. Buffalo Hill Funeral Home and Crematory is caring for the family.
---