Election 2021: Meet council candidate Terry Petersen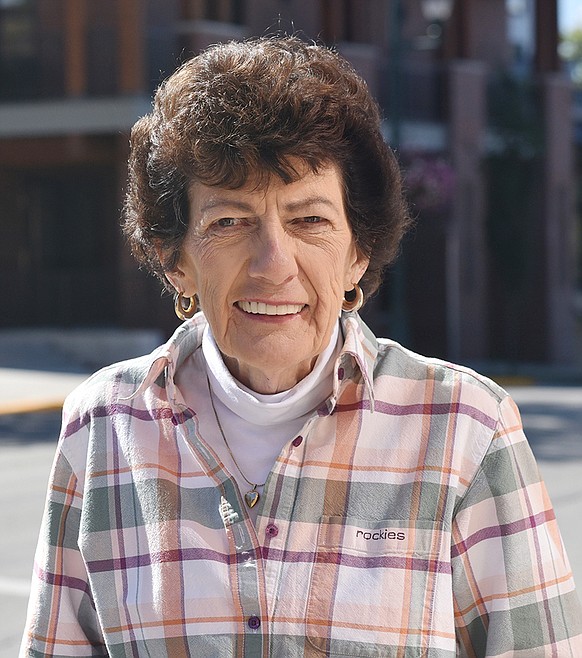 by
HEIDI DESCH
Daily Inter Lake
|
October 20, 2021 1:00 AM
If elected to City Council, Terry Petersen plans to apply her more than 35 years of experience working in hospital laboratory settings to the job of serving Whitefish.
"I like progress in medicine and progress in community life," she said. "But in a lab, you won't pull something off unless you plan and it's like that in a community. You can't run off of emotion and you have to think outside the box."
Petersen says she's running to serve her community.
"I believe in being good neighbors and especially in being courteous and having kindness," she said.
Petersen and her husband have lived in Whitefish since 1990. They have three daughters, nine granddaughters and four great-grandchildren.
They previously lived in Havre and several locations around the country while she served in the Air Force and he in the Navy.
Petersen is retired from a career leading hospital laboratories including at Kalispell Regional Hospital and North Valley Hospital. She most recently served in an adjunct faculty position teaching chemistry at Flathead Valley Community College.
She has served on volunteer boards in the communities where she has lived and served on the Whitefish Library Foundation Association Board.
For a time, Petersen was a humor columnist for the Bear Paw Sentinel newspaper in Havre.
"Humor goes a long way to helping people through living," she said. "Everybody faces challenges and if somebody can make you laugh that can help."
Traffic congestion, Petersen says, is one of the challenges facing Whitefish. She used the commuter bus to commute when she was working in Kalispell and says that improving bus service would assist with traffic issues.
She noted that to avoid Spokane Avenue congestion, drivers now routinely use residential streets creating a safety hazard.
Petersen also said public transportation could be a way to deal with the lack of affordable workforce housing in Whitefish. Providing housing in the greater community would help spread out the burden.
"If we're able to have employees use the bus that could equalize the disparity because there is an employment crisis that you see with every business needing workers," she said. "I don't know that we need to build more structures here, but what may help is better transportation."
Petersen says she supports a resort tax for Whitefish.
"It captures the expenses we have of all the people who use all of the facilities," she said. "The price is going up to live here and that helps pay for the services."
City Council recently moved the city's urban growth boundary south to Blanchard Lake Road, meaning that at some point properties to the south of the current city limits could be annexed into the city. Council said it wanted to provide control over how the area develops rather than relying on the county.
While Petersen said she needed to learn more about the issue before taking a stance on it, she did say, "How about the city and the county talk to each other."
Petersen says she doesn't have an agenda in running for Council, but plans to bring her diverse experience to the position. She notes that while managing hospital laboratories she learned that it's important to bring people together to get their input, especially when implementing change.
"I like differences of opinion and a venue where people can express them," she said.
There are nine candidates on the ballot running for three seats on Whitefish City Council. They include Phil Boland, Giuseppe Caltabiano, Ben Davis, Vincent Dell'Omo, Andy Feury, Judy Hessellund, Terry Petersen and Kristen Riter. Mark Owens' name also will appear on the ballot, but he has withdrawn from the race. Mail-in ballots are due to City Hall or the Flathead County Election office by 8 p.m. on Election Day, Nov. 2. For ballot information, call 406-785-5536.
Recent Headlines
---