Election 2021: Meet council candidate Judy Hessellund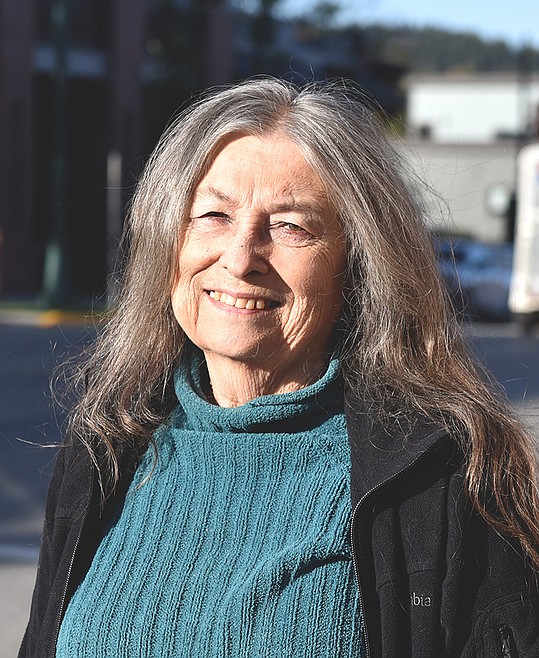 by
HEIDI DESCH
Daily Inter Lake
|
October 20, 2021 1:00 AM
Judy Hessellund says she's seeking a spot on City Council after being asked by people in the community to run.
"I care about Whitefish," she said. "Too many people asked me to run for City Council."
Hessellund, who moved here in 2002, is a real estate broker and owner of Red Bearon Real Estate. She has volunteered at a women's shelter, and for DREAM Adaptive teaching children to ski. She previously served on the Whitefish Planning Board and served on the committee that worked on the city's growth policy.
Hessellund says she recently stopped selling real estate because she didn't like the increase in the number of people moving here.
"It's because I care and have respect for the land and the city," she said.
In terms of managing growth, Hessellund says the city needs to follow its own growth policy. She says she's enjoyed meeting people from all over the world right here in Whitefish.
"Growth happens, but does it have to destroy everything," she said. "We need to define what we're doing and make sure all areas don't look alike."
Regarding affordable housing, Hessellund says from experience she knows building affordable housing doesn't work because people never move out of the units. However, she also says that units can be made more affordable by making them smaller than other units in a project.
"You can get three or four units to be affordable if you make them a little smaller," she said.
She also says that adding accessory dwelling units to the city's housing stock would assist with the shortage of affordable housing.

City Council recently moved the city's urban growth boundary south to Blanchard Lake Road, meaning that at some point properties to the south of the current city limits could be annexed into the city. Council said it wanted to provide control over how the area develops rather than relying on the county.
Hessellund says when her property was first annexed into the city she was against it, but found that the city provided really good service.
When asked if she would support annexations south of the current city limits, she said, "I could go either way."
"I have problems with it and I don't," she said. "It depends on the planning. That's one area where I don't think you can stop it."
Voters are being asked to renew Whitefish's resort tax.
Hessellund says the resort tax is a good thing.
"It seems to work, but I can't say yes or no to it," she said. "It causes a problem for some businesses."
The city has a Climate Action Plan that sets certain goals for the city to improve local resilience to climate change impacts.
Hessellund says she studied geology and "some warming is normal." She adds that people are going "overboard on climate change" and should take a step back instead of making changes regarding climate change.
"If we don't understand nature, we disrespect it," she said.
There are nine candidates on the ballot running for three seats on Whitefish City Council. They include Phil Boland, Giuseppe Caltabiano, Ben Davis, Vincent Dell'Omo, Andy Feury, Judy Hessellund, Terry Petersen and Kristen Riter. Mark Owens' name also will appear on the ballot, but he has withdrawn from the race. Mail-in ballots are due to City Hall or the Flathead County Election office by 8 p.m. on Election Day, Nov. 2. For ballot information, call 406-785-5536.
Recent Headlines
---