Election 2021: Meet council candidate Ben Davis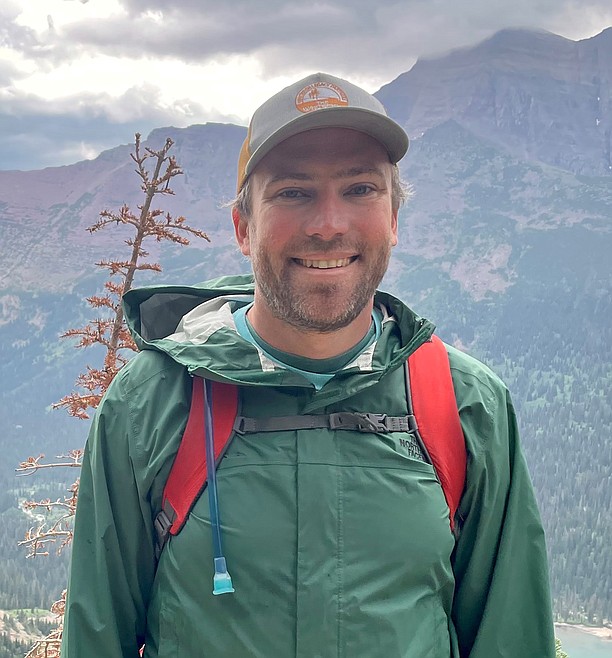 by
HEIDI DESCH
Daily Inter Lake
|
October 20, 2021 1:00 AM
Ben Davis wants to continue to contribute to his community, which is why he is seeking reelection to Whitefish City Council.
Davis was appointed to an open seat on Council in spring 2020. He narrowly lost out on earning a seat on Council when he first ran for the position in 2019.
Saying he feels like he's finally hitting his stride serving on Council, Davis would like to continue.
"I live here and I care about it," he said. "We're in the middle of a lot of changes that will fundamentally impact the town. I moved here because I loved the lake, the mountain and the people that I knew here. The community and people here have been good to me and this is something that I can contribute."
Davis became involved with city government here before being appointed to Council. He served on the Whitefish Housing Authority board of directors and has worked for years on the city's policies related to affordable workforce housing.
Davis is married to wife Brooks and they have a toddler. He earned a bachelor's degree in finance from the University of Florida. He is one of the owners of Seven Hills Construction, where he manages the company's projects as a residential-focused general contractor.
When Davis began working on affordable housing issues in the community, the issue wasn't on most people's radar.
"My history has a lot to do with housing," he said. "Six years ago nobody cared about it and now it's become the most important topic people are talking about. There's a lot of unfinished work and I want to continue with that."
As a small business owner and young professional in the community, Davis says he's seen firsthand the impact the lack of affordable housing has had especially in the past year.
"Affordable housing is what most people are talking about," he said. "It's a national problem, but it's also more acute here. I have friends, coworkers, employees who have been impacted, and I know people who have had to leave because of the shortage of housing."
In terms of housing, Davis says the city is facing a challenge in that the types of development projects coming forward — short-term rentals, luxury condos and hotels — are not what the city needs.
"City Council is not going to stop those types of projects, but it needs to encourage better development that fits the needs of the community," he said. "There is a lack of housing that is respectful of what this community needs and fits in the town. We do need more housing to be produced — I'm not pro or anti-development, but I'm in favor of good development."
In dealing with growth in the city, Davis says the Council needs to provide "guardrails" for growth by making sure documents like the growth policy, corridor plans and housing policy fits with the vision for what the community wants and needs.
"Being a keeper for the vision of the town is probably the most important job of the City Council," he said. "There's a lot of key planning that needs to happen so things don't happen reactively. We have to have careful stewardship over time to guide the direction of the city."
Davis says a lot of previous efforts have been critical in maintaining how the town looks, like in the downtown area, but it's important that Council keeps advocating for that vision.
One area where Davis doesn't necessarily support growth is south of the city limits. When Council recently voted to move its urban growth boundary south to Blanchard Lake Road, Davis was the only Councilor to vote against the measure.
Most Council members said the move was to ensure future control of the area rather than keeping that with the county. Davis says he understands the reasoning, but couldn't get behind the move because other areas should be developed first.
"In Whitefish, there's a lot of areas where we can grow that are in proximity to the center of town and that's where we should be focusing," he said. "We need a strong city core with walkability."
Davis supports the renewal of the city's resort tax. He says the tax uses the city's tourism economy to pay for items that are directly related to tourism such as streets and parks and provides a rebate on property taxes.
"If you don't have resort tax where you do pay for that, the answer is you and I," he said.
A key issue facing the city, Davis says, is over visitation. Looking to the city's sustainable management tourism plan, he says it will provide the tools to help mitigate the impacts of visitation.
"There's a limit to how many cars can drive on the roads and how many people can eat in restaurants," he said. "Thinking about that is the mentality that needs to be behind every decision we do."
There are nine candidates on the ballot running for three seats on Whitefish City Council. They include Phil Boland, Giuseppe Caltabiano, Ben Davis, Vincent Dell'Omo, Andy Feury, Judy Hessellund, Terry Petersen and Kristen Riter. Mark Owens' name also will appear on the ballot, but he has withdrawn from the race. Mail-in ballots are due to City Hall or the Flathead County Election office by 8 p.m. on Election Day, Nov. 2. For ballot information, call 406-785-5536.
Recent Headlines
---