WTC holds auditions for 'The Siegel'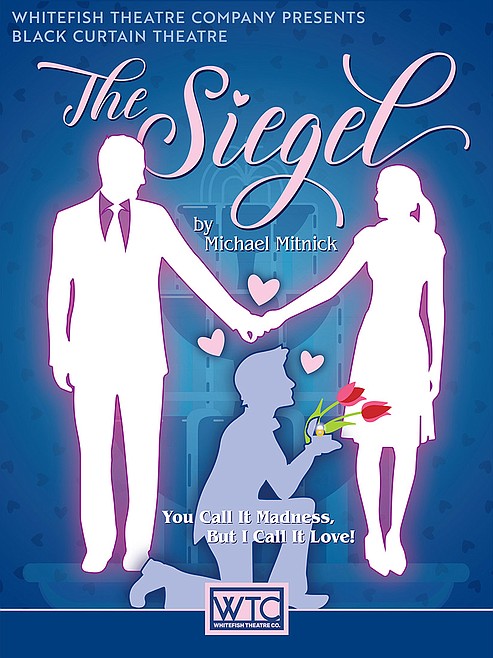 |
October 13, 2021 1:00 AM
The Whitefish Theatre Co. is holding auditions for their second Black Curtain theatre production of the 2021-2022 season.
Auditions for "The Siegel" will be held on Sunday, Oct. 17 at 7:30 p.m. at the O'Shaughnessy Center in Whitefish.
Please arrive early to fill out an audition application, fill out a waiver form, and review the script. Please enter at the north side of the building near WTC's parking lot and conference room. Due to the recent spike in COVID-19 cases, masks are highly recommended when you enter the building, although you will be able to remove them during your audition. Please do not attend auditions if you are feeling sick.
Ethan Siegel is in love with Alice. And tonight he's going to ask her parents for permission to marry her. There are just a few problems - Ethan and Alice broke up two years ago, she's in a serious relationship with someone else, and Alice has completely moved on with her life. But Ethan is undaunted in his pursuit, aiming to win over Alice in a myriad of ways to convince her that she is 'the one'. Emulating Chekhov's themes of ideal love and destiny, "The Siegel" is a fresh, irresistible comedy about modern love and the need to go back in order to move forward.

The cast is comprised of two women and two men, ages 20s to 40s, and one woman and one man, ages 40s and older. No experience or preparation is necessary to audition. Pages from the script will be provided. If you would like to familiarize yourself with the script, it is available at valley public libraries.
Gail Cleveland is the director of this production. As a Black Curtain show, the actors will remain on book during performances and there will be minimal costumes and set. There will be approximately nine rehearsals and one technical rehearsal on Nov. 5. There are two performances over one weekend on Nov. 6 and 7.
For more information, call the Whitefish Theatre Company at 862-5371.
---