Looking Back: First phase of expansion on The Big outlined by the resort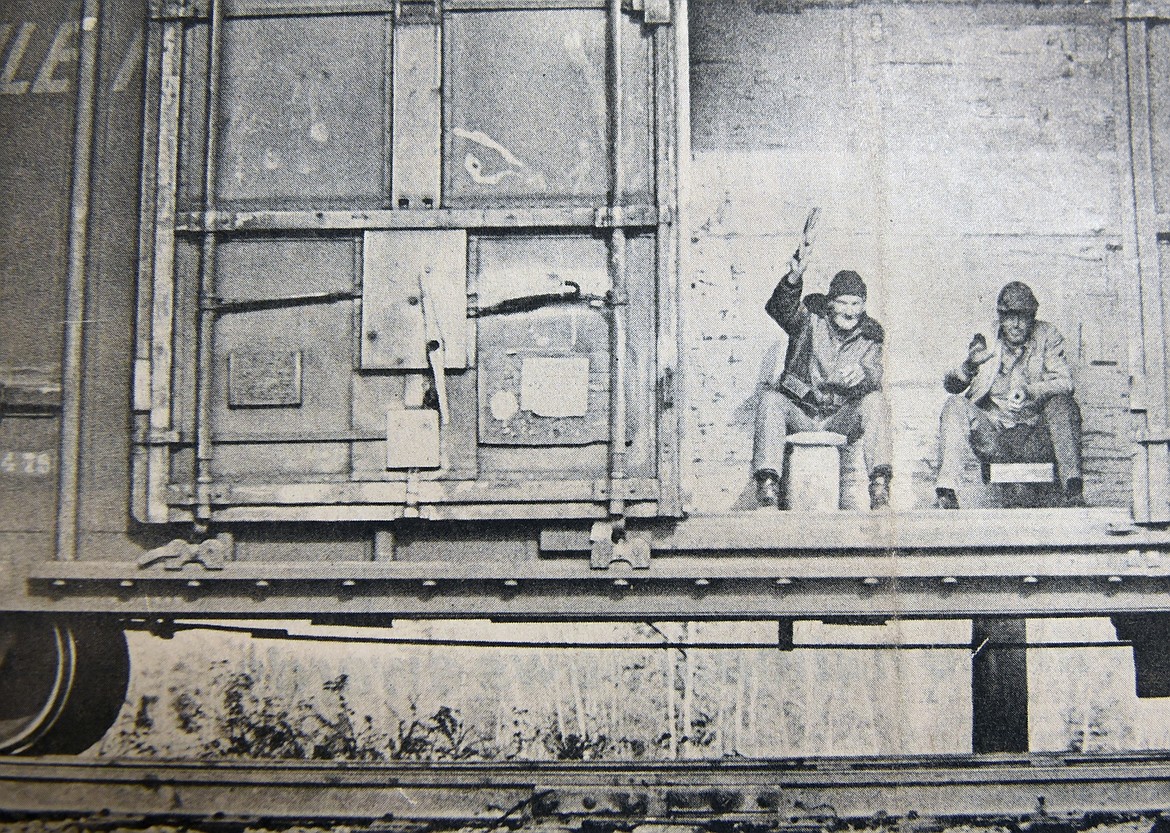 Two tourists pull out of Whitefish heading eastward as they took advantage of a slow-moving train for an economy class trip through Montana in October 1981.
|
October 13, 2021 1:00 AM
10 years ago
Oct. 12, 2011
A community arts council was just taking form as a way to provide support for the Whitefish arts community and venues. The council was made up of 15 people and looked to promote and facilitate a vibrant artistic community.
20 years ago
Oct. 11, 2001
There was a potential for some TIF, Tax Increment Financing, money to be used for a Depot Square project. Though the project was estimated to cost $16 million and only $1.4 million of that would come from the city's TIF. The City's finance director at the time was trying to explain to the public that the TIF funding was not actually city money, but rather a loan on future income to the city.
30 years ago
Oct. 10, 1991
Big changes were set to take place at The Big Mountain by the following year. The Big had publicly outlined the first phase of the base area expansion planned. The entire expansion plan involved four new lodges, several houses and townhouses and a new ski lift, and the entire plan was to be phased in over the next 10-15 years. In the first phase, new lodges and townhouse developments were the bulk of the construction to happen.
40 years ago
Oct. 15, 1981
The 5-1 Whitefish Bulldog football team had two must-win games coming up to secure a back-to-back Western A Championship. Whitefish had a fifth-ranked Ronan team on deck first that would likely cause challenges, and if the Bulldogs were to win it would set up a conference championship showdown with Butte Central.
50 years ago
Oct. 21, 1971
The school board was actually on the receiving end of some money as the board had just voted to accept a settlement of $186,000 from the insurers of the Central School gym which had burned down that summer. The board had not yet decided how to replace the structure and was waiting on information from the City regarding a possible civic center.
---