Whitefish Theatre Company announces 'Now and Then'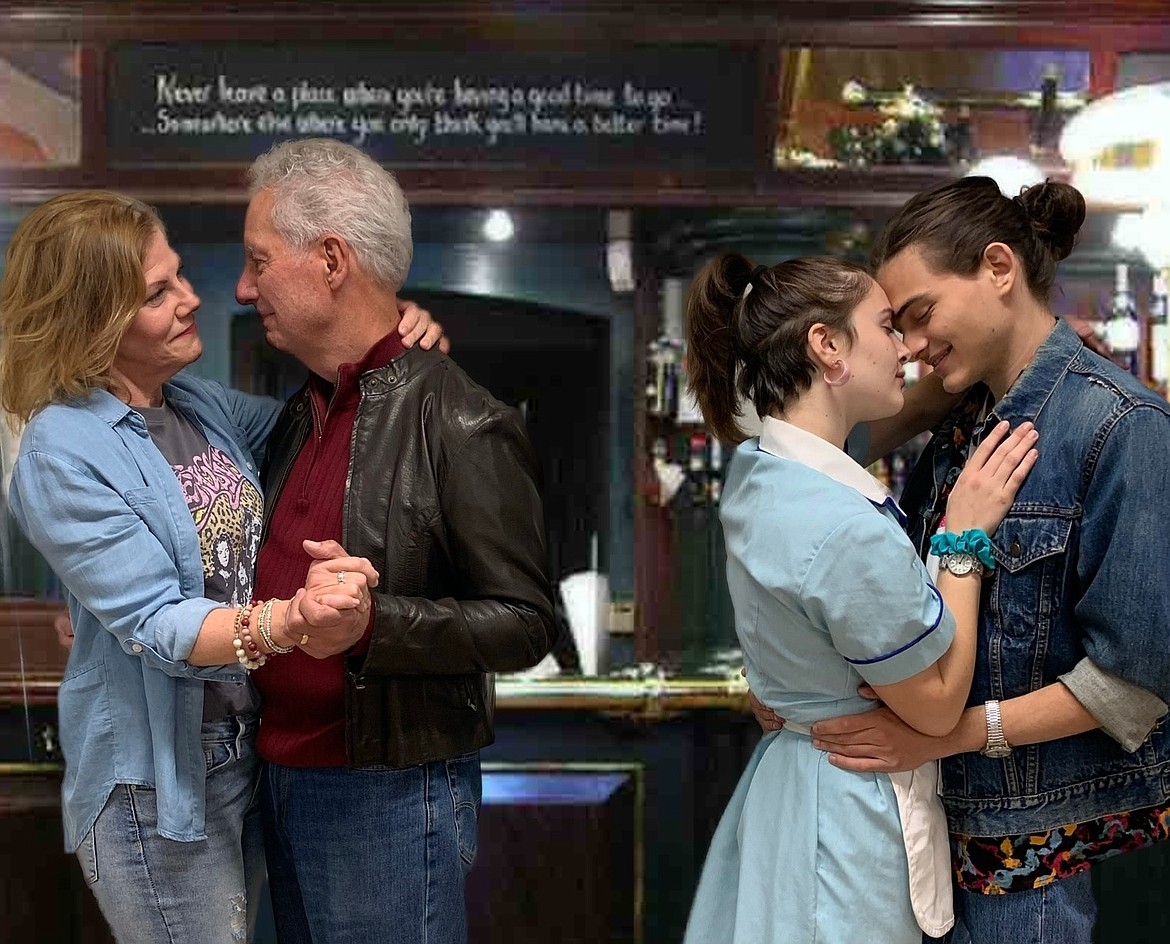 Whitefish Theatre Company debuts their production "Now and Then" this month. (Courtesy photo)
|
October 6, 2021 1:00 AM
The Whitefish Theatre Company is thrilled to present "Now and Then" as their first mainstage theatre production of their 2021-2022 season.
This "incredibly feel-good play" runs at the O'Shaughnessy Center in Whitefish on Oct. 15, 16, 21, 22 and 23 at 7:30 p.m. and on October 17 at 4 p.m. A sneak preview performance will be held on Oct. 14 at 7:30 p.m.
Sometimes what happens after last call just might change your life. One night in 1981, just as Jamie is closing the bar where he works, a desperate last-minute customer offers him and his girlfriend Abby $2000 to sit and have a drink with him. Who wouldn't take it? As the trio swaps stories and Jamie considers the decisions he faces about his musical career and his future with Abby, the young couple begins to realize that this older man is unusually invested in their choices... and the reason he gives them is completely unbelievable. But when a very displeased second stranger arrives, the unbelievable begins to look like it just might be true. "Now and Then" is a heartfelt romantic comedy about the costs of the choices we make, and the people who make them with us.
"Love has a vast power," says director Nick Rapp. "And in that special way that plays can tell a story, 'Now and Then' gives us the opportunity to reflect on how and why love can thrive or decay."
"Language and communication are at the center of this play — how we speak to each other, how we express our love, and within that, how we express our needs and wants," he added. "What we say or don't, hear or don't, infer or don't, often informs our ever limited understanding of one other."
The production features Hunter Carvey as Jamie, Brooklynn Pitts as Abby, CrisMarie Campbell as Woman, and Tony Hernandez as Man.
Tickets are $20 for adults, $18 for seniors, and $10 for students with reserved seating. Tickets for the sneak preview performance on Oct. 14 are $12 for adults and $10 for students with general seating and can only be purchased at the door on the night of that show. Tickets can be purchased at the Box Office at 1 Central Avenue in Whitefish or by calling 862-5371. Box Office Hours are 11 a.m. to 3 p.m. Monday through Friday and one hour before a performance. Individual tickets can also be purchased online at www.whitefishtheatreco.org.
This show is sponsored by Harlow and Underscore Art.
---