Jeffery (Jeff) L. Hersey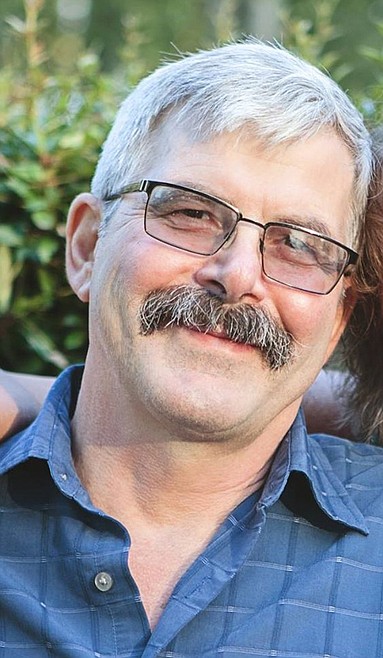 |
November 24, 2021 1:00 AM
Former Montana Flathead Valley resident Jeffery (Jeff) L. Hersey, 66, passed away peacefully in his home in Roy, Washington, on Nov. 10, 2021.

At his request, no formal service will be held.
Jeff's life is what I would describe as a non-stop adventure. His parents (Rusty and Darlene Phillips) lived in a remote part of Alaska, and when Darlene was in labor with him, his father Rusty had to fly her into Fairbanks for the delivery. Rusty was an accomplished bush pilot (Darlene was as well). Jeff entered the world on June 18, 1955. Years later, Rusty tragically died in a plane accident, and in 1969 Darlene relocated her family to Northwest Montana. Jeff spent his younger years exploring the outdoors in the Olney area and attended Whitefish High School. Following high school, Jeff proudly served in the United States Marines. After his time in the military, he spent several years in Alaska in the logging industry as a sawyer. In 1992, after accumulating an impressive list of scars, he met the love of his life, Gayle L. Kimmel, a Boeing employee, and together they put down roots in Western Washington. He then entered the corporate world and worked at Costco corporate until his retirement in 2014.

With Montana always in his heart, Jeff absolutely relished the outdoors, particularly ultra-light hiking/backpacking, and he loved to push himself to extreme endurance limits. Once he set his mind to something, nothing was going to stop him from hitting his goal. His hiking or camping expeditions rarely involved a truck, and certainly not a camper. It was either days by canoe, or weeks by foot. Seriously, when it came to outdoor adventures, he was the man. Jeff hiked the Pacific Crest Trail from the border of Mexico to the border of Canada (2,650 miles) after he retired and at the age of 59.

Jeff is survived by his loving wife, Gayle Kimmel (and family), his mother Darlene Byers, whom he cherished, two brothers (Pete and Jimmy), two sisters (Keewatin and Dianna), a half-sister (Faye Marrie), as well as some awesome stepbrothers and sisters on the Byers side (Gary, Timmy, Terry and Debbie). Then of course there are oodles of cousins, nieces and nephews and their extended families. I also believe he would want me to mention his cat, "Puppy." Puppy is alive and well but misses Jeff terribly.
In lieu of flowers, etc., Jeff would prefer that any donations go to the Donate - Pacific Crest Trail Association (pcta.org), or any reputable association that supports parks or outdoor recreation. Rest in Peace, brother. – James Hersey
---