Volunteers hang winter decorations downtown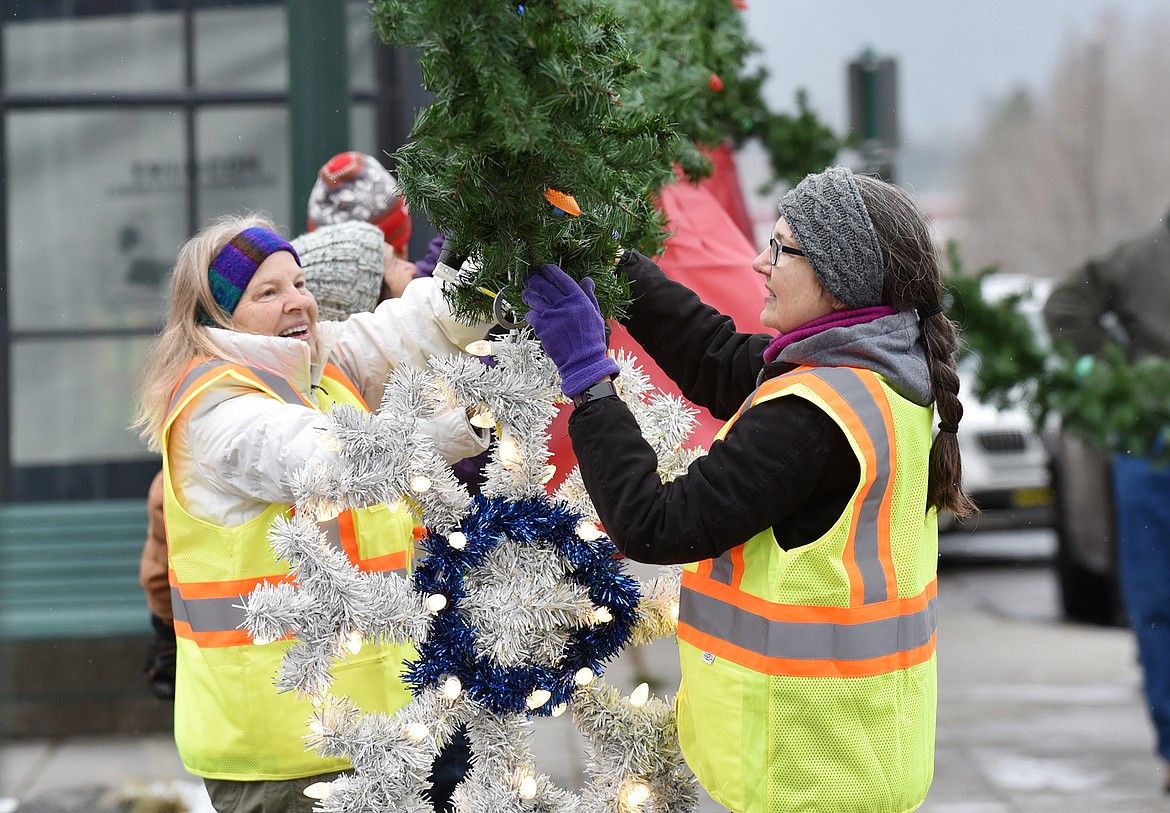 Rosie Hansen and Robin Paone hold up one of the strands of garland downtown Sunday morning. (Heidi Desch/Whitefish Pilot)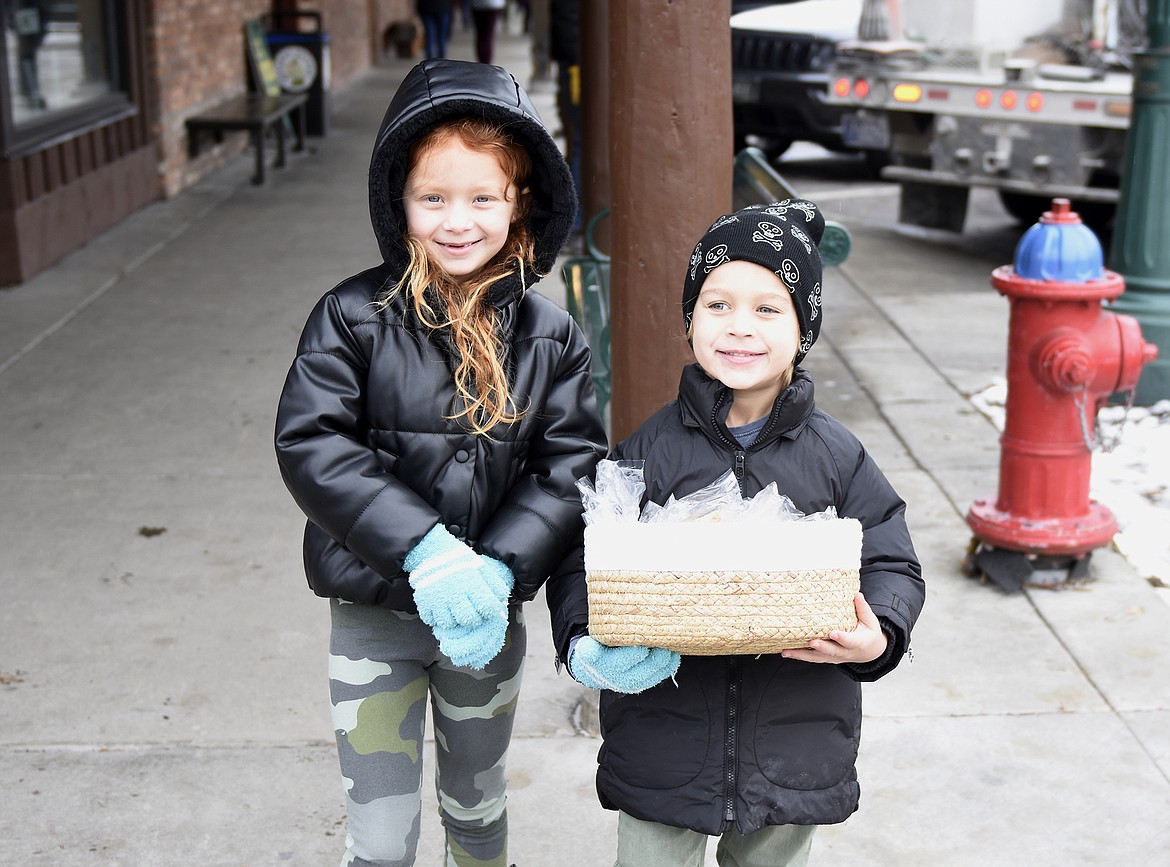 Ayva Orr, 7, and Theo Orr, 5, delivered cookies to volunteers hanging the winter decorations downtown on Sunday morning. (Heidi Desch/Whitefish Pilot)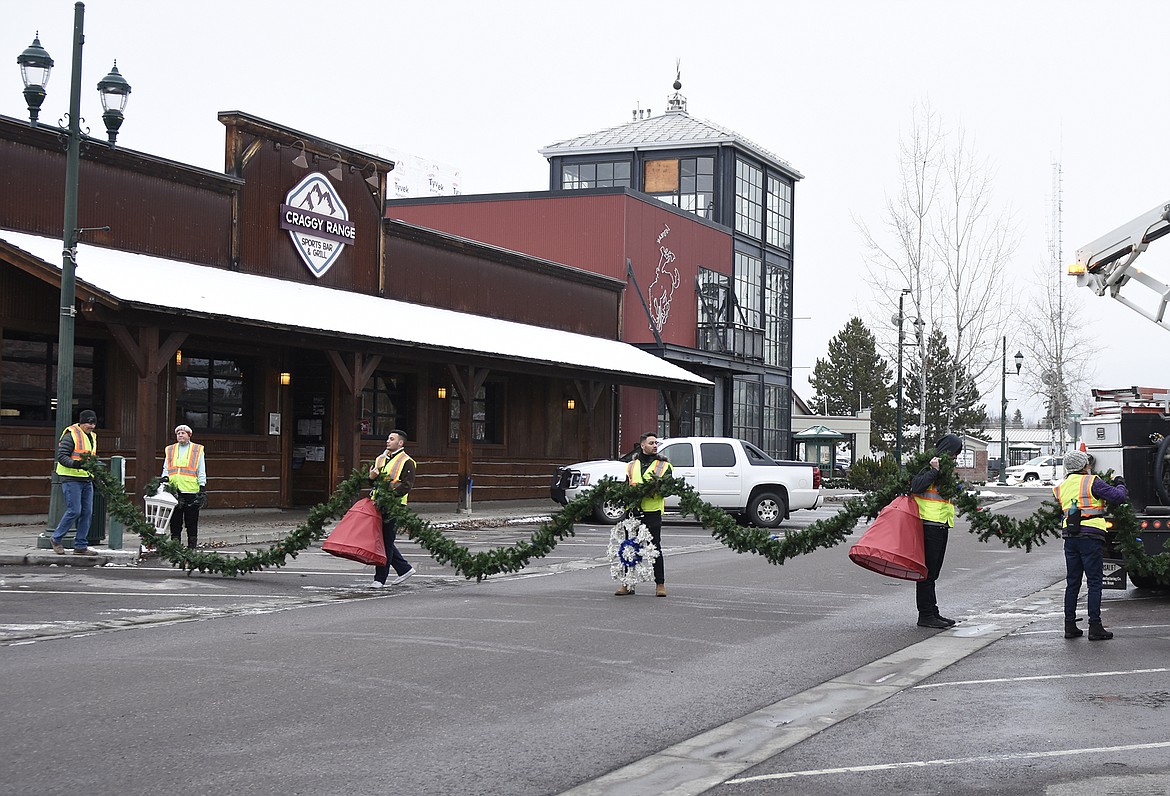 Volunteers hang the winter decorations downtown Sunday morning. (Heidi Desch/Whitefish Pilot)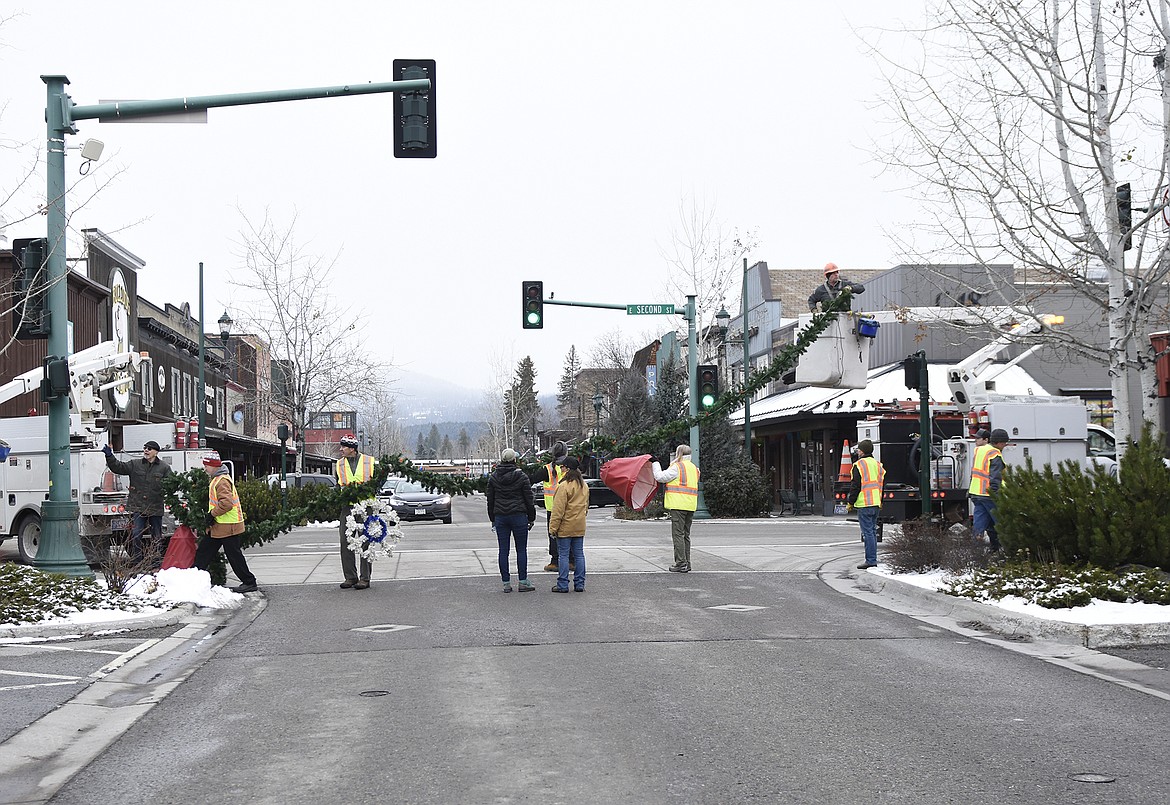 Volunteers hang the winter decorations downtown Sunday morning. (Heidi Desch/Whitefish Pilot)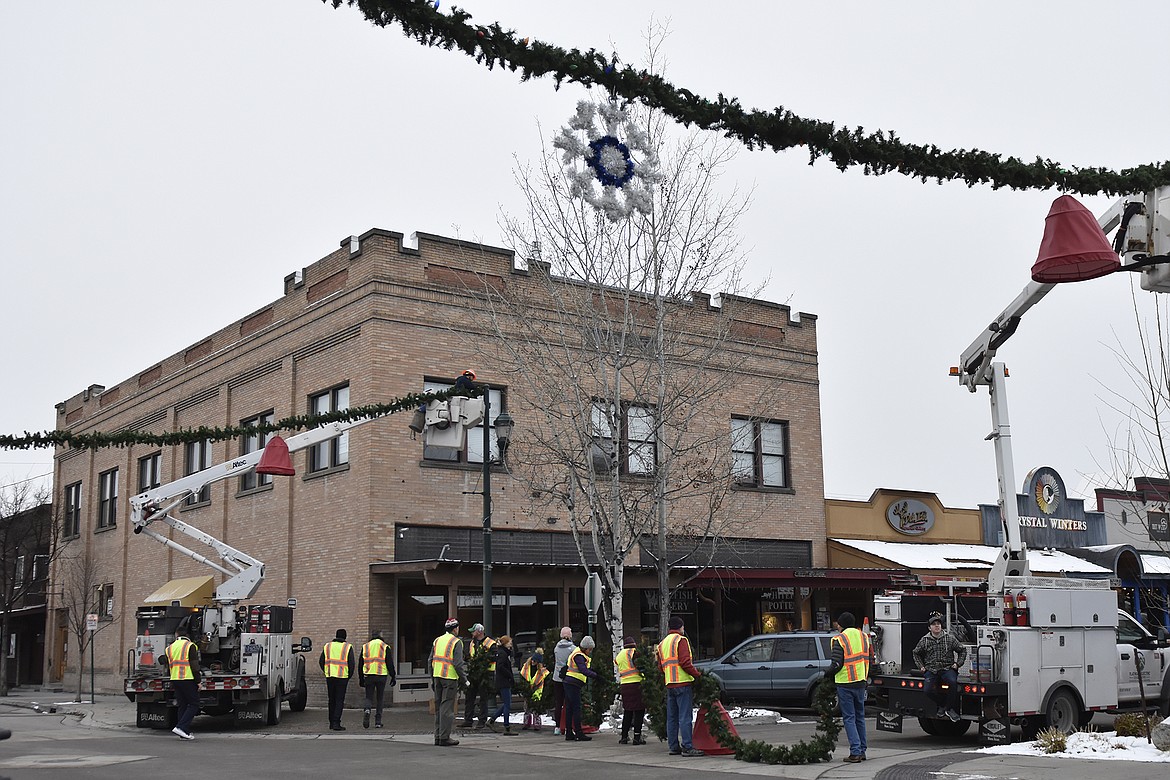 Volunteers hang the winter decorations downtown Sunday morning. (Heidi Desch/Whitefish Pilot)
Volunteers hang the winter decorations downtown Sunday morning. (Heidi Desch/Whitefish Pilot)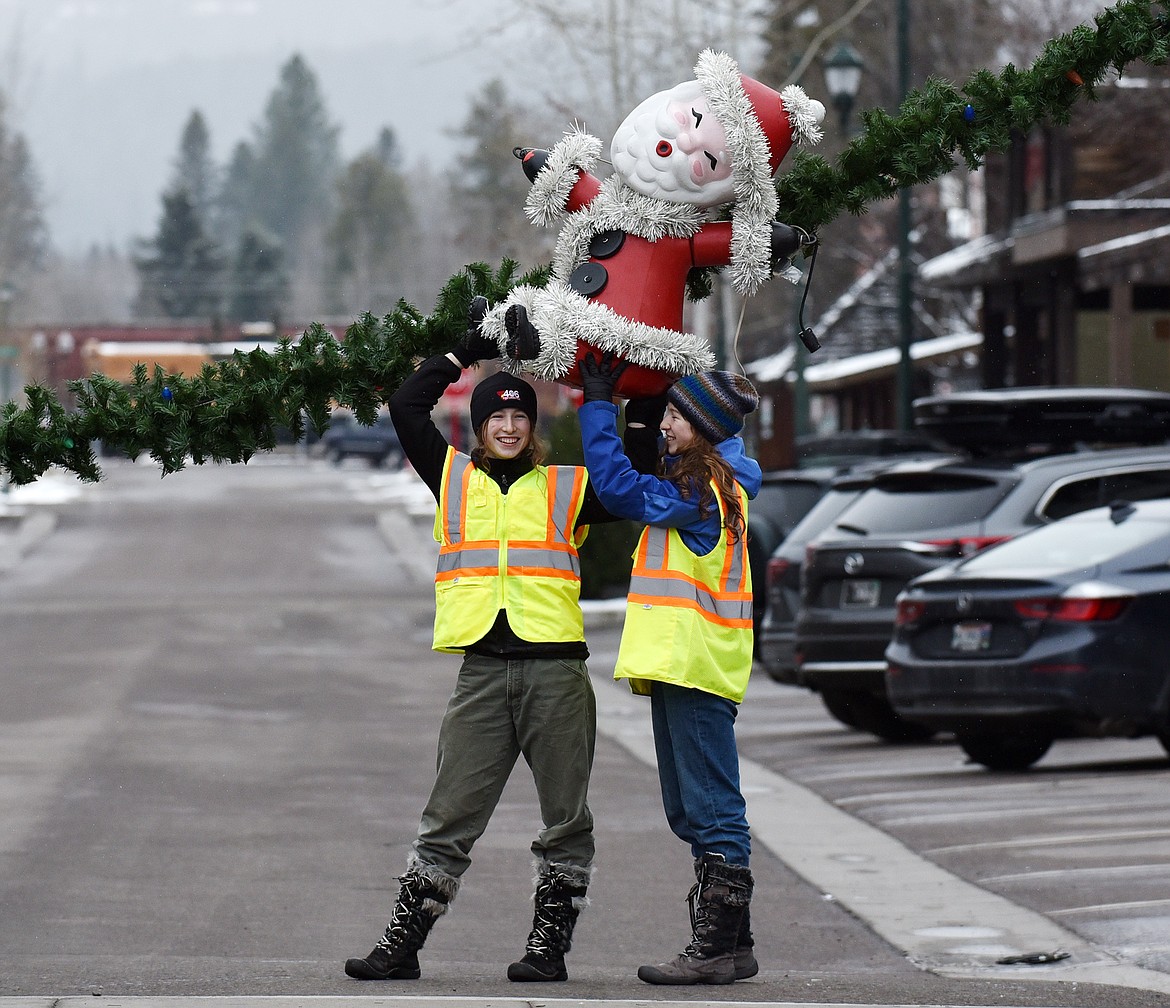 Volunteers hang the winter decorations downtown Sunday morning. (Heidi Desch/Whitefish Pilot)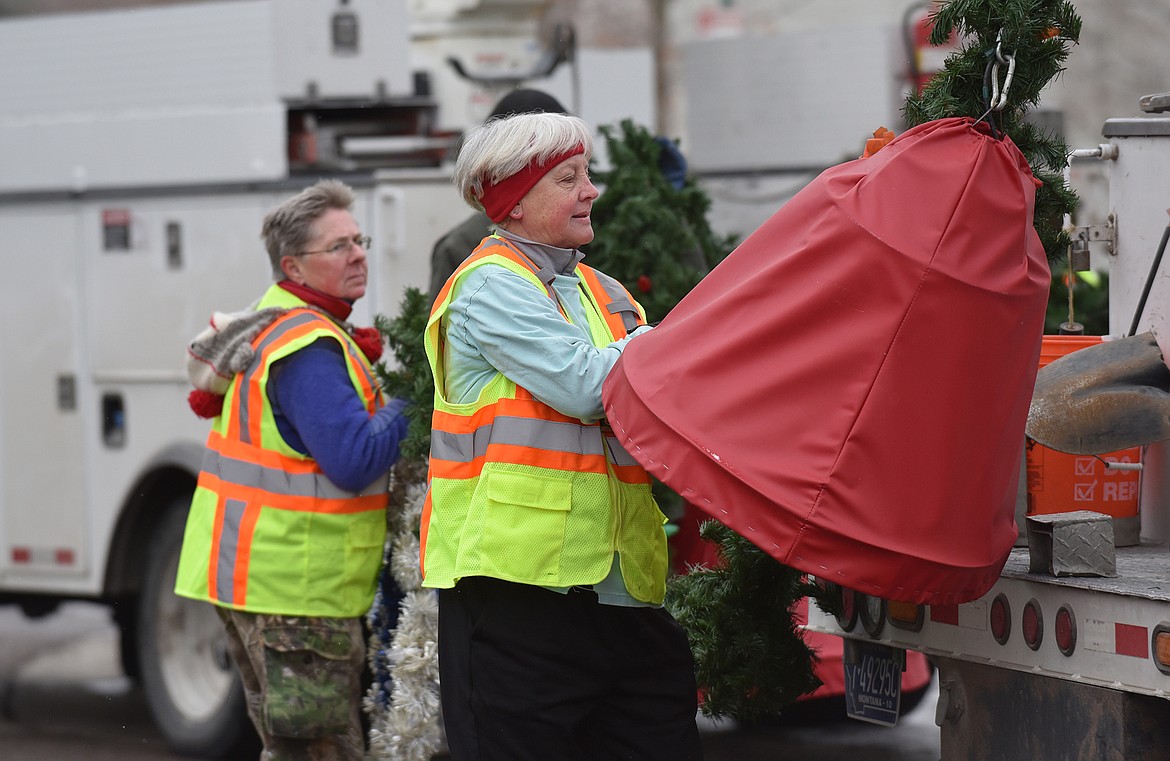 Volunteers hang the winter decorations downtown Sunday morning. (Heidi Desch/Whitefish Pilot)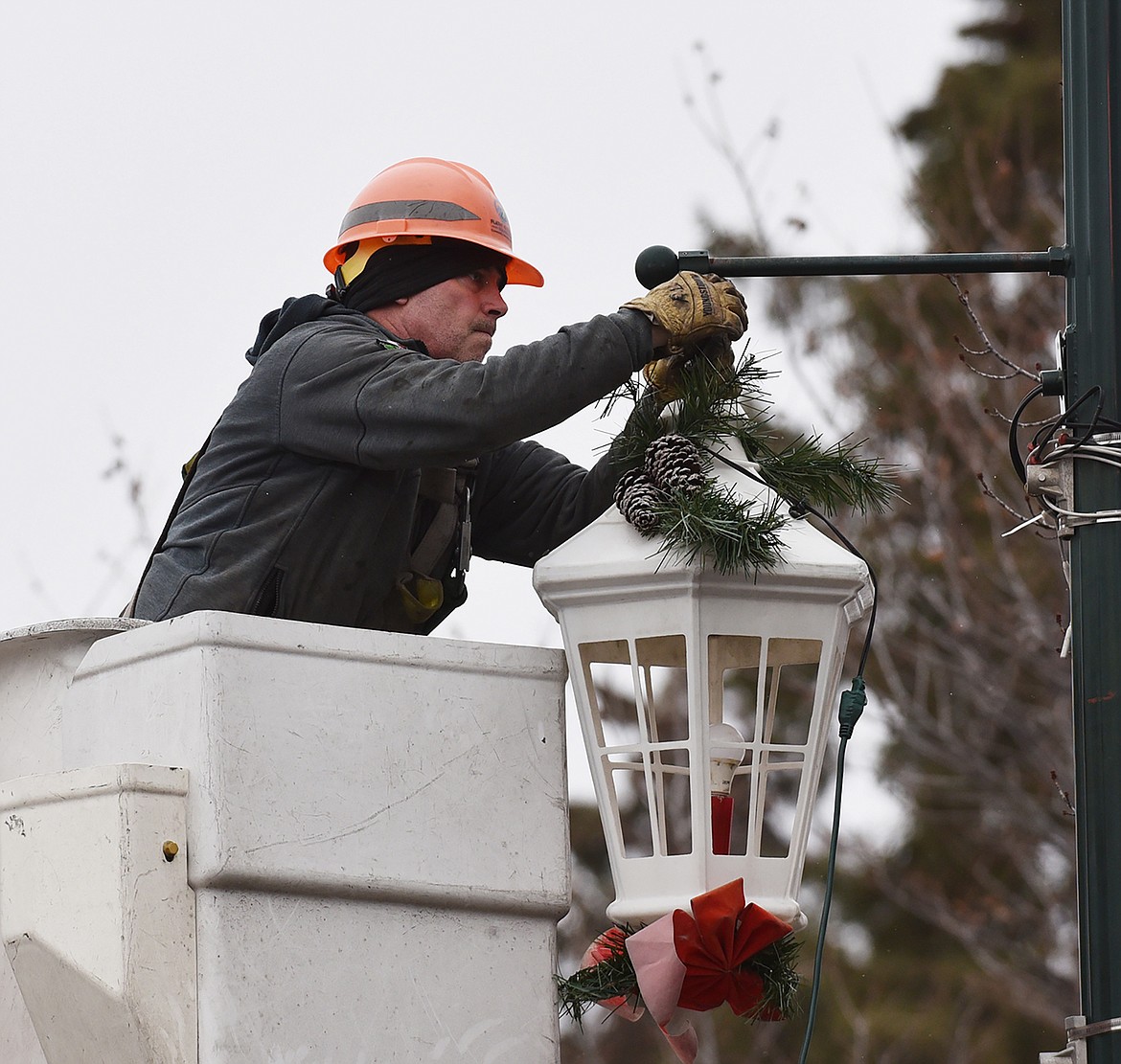 Volunteers hang the winter decorations downtown Sunday morning. Among those assisting are a crew from Flathead Electric Co-op. (Heidi Desch/Whitefish Pilot)
Previous
Next
by
HEIDI DESCH
Whitefish Pilot
|
November 21, 2021 10:00 AM
Volunteers Sunday morning hoisted up the garland punctuated with red bells, snowflakes and wreaths that have become an iconic winter scene in Whitefish.
The lighted garland was strung across the streets signaling the beginning of the holiday season. The decorations are a tradition that have brightened town for more than 50 years.
A group of dedicated volunteers have been repairing, replacing, improving and hanging and taking down those same decorations every winter season.
The nonprofit Whitefish Shines takes donations for the materials to keep the tradition alive. To donate to the decoration project, Whitefish Shines, P.O. Box 695 Whitefish, MT 59937.
---