Clayton Thomas LaChance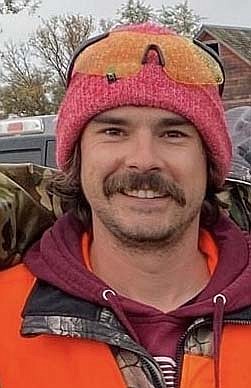 |
November 10, 2021 1:00 AM
Clayton "Clay" LaChance was always at the center of a great story, and his story began on a snowy morning in March. As his parents left for the hospital, a mountain lion crossed the path of the car as they headed to the hospital in Whitefish, Montana.
Clayton Thomas LaChance was born on March 6, 1991, to Tom and Cindy LaChance.
He was a gentle soul with a contagious smile and a giving spirit. He grew up in the shadow of Big Mountain and spent his childhood living mountain life: skiing, snowboarding and boating on Whitefish Lake. Outdoor life brought him both inspiration and solace, as it does for many in the Flathead Valley.
But Clayton's enduring passion was music. He loved music and the camaraderie and joy it brought to his life. He attended many music festivals and concerts around the country and especially loved the band Ween. Live music fueled his soul, and he loved sharing that passion with everyone he met.
He leaves all that knew him with bountiful memories of his laughter, good times and his epic sense of humor. Clayton's smile and big heart lit up rooms and lives. He will be greatly missed by everyone who knew him.
Clay is survived by his parents Tom and Cindy LaChance, sister Alissa LaChance (Phil Sharrow), Sabrina LaChance, grandmothers Betty Monzingo and Ruth LaChance, fur babies Harvey and Truman, extended family and many close friends he considered family.
In death, as in life, Clayton was a giver. He continued to give, having made the choice to be an organ donor.
A celebration of life will be held on Saturday, Nov. 13, 2021 at 204 Wisconsin Avenue in Whitefish, Montana, from 3-6 p.m.
In loving memory of Clayton, the family asks that you consider a donation to the Nate Chute Foundation, an organization dedicated to suicide prevention in NW Montana, or LifeCenter Northwest, an organization assisting families through the organ donation process. Nate Chute Foundation, PO Box 245, Whitefish, Montana 59937. LifeCenter Northwest, 3650 131st Ave SE, Suite 200, Bellevue, WA 98006.
---