Davis, Feury retain seats on Council, while voters approve extension for resort tax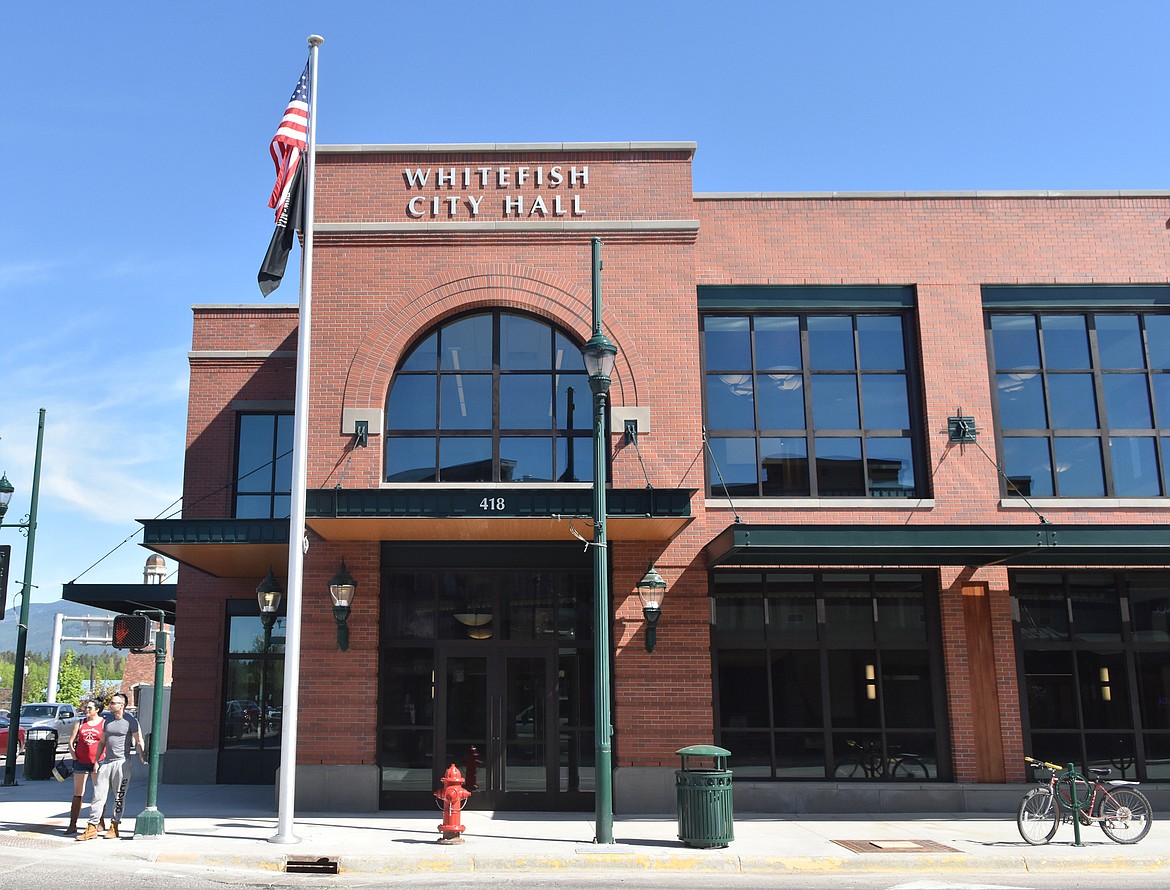 Whitefish City Hall at the corner of East Second Street and Baker Avenue. (Heidi Desch/Whitefish Pilot)
|
November 3, 2021 5:30 AM
Whitefish council incumbents Ben Davis and Andy Feury retained their positions in Tuesday night's election.
Giuseppe Caltabiano held a small lead over Kristen Riter for the third spot on Council as of 11 p.m., according to unofficial results from the Flathead County Election Department. Caltabiano had 970 votes, while Riter had 950.
Davis earned 1,644 votes and Feury tallied 1,585 votes in the municipal election.
Current Councilor Ryan Hennen chose not to seek re-election, which left one open spot in the race.
In the Council race, Phil Boland had 858, Vincent Dell'Omo had 348, Terry Petersen had 259 and Judy Hessellund 244.
Candidate Mark Owens, who dropped out of the race though his name still appeared on the ballot, garnered 96 votes. There were 32 write-in votes.
Voters resoundingly approved an extension of the city's 3% resort tax to 2045. Votes for the measure totaled 2,204 compared to the 263 votes against.
Whitefish Municipal Judge William Hileman Jr. who recently died was running unopposed for another term in the election. The city is accepting applications to fill the position on an interim basis.
Note: An earlier version of this story stated that Kristen Riter earned the third spot on Council prior to all the votes being counted.
Recent Headlines
---