Young artist earns honor in Hockaday exhibit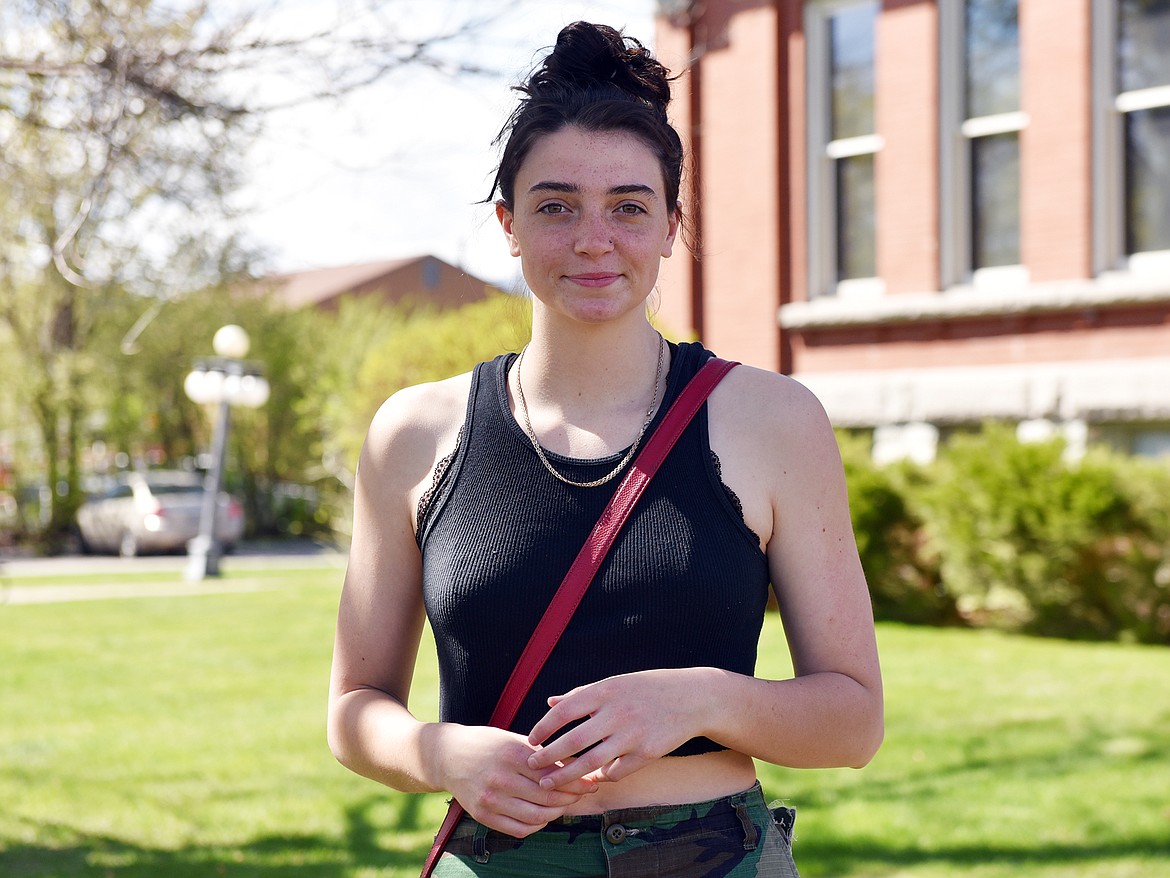 Jadi Walburn, a junior at Whitefish High School, recently earned recognition for her art piece as part of the annual high school art exhibition at the Hockaday Museum of Art in Kalispell. (Heidi Desch/Whitefish Pilot)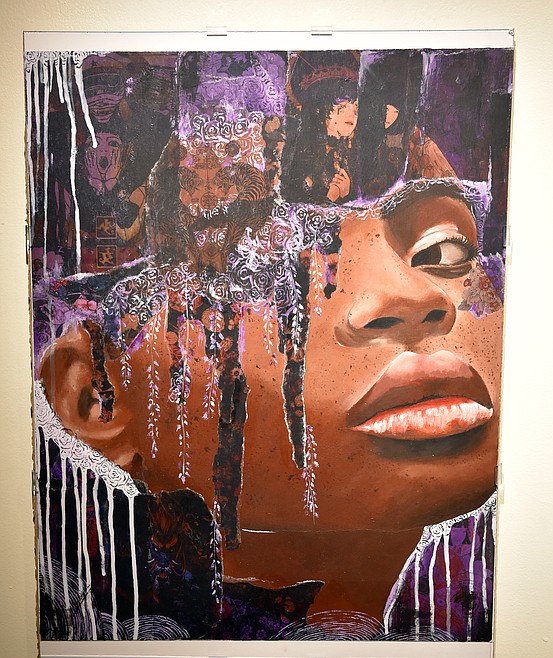 Jadi Walburn's "The Violet Man" on display at the Hockaday Museum of Art.
Previous
Next
by
HEIDI DESCH
Daily Inter Lake
|
May 26, 2021 1:00 AM
Jadi Walburn likes creating art on a large scale — she prefers working on wall-sized murals.
But her work on a much smaller scale, at 24 by 18 inches, recently earned her recognition as part of the Hockaday Museum of Art's annual high school art exhibition. Walburn won the curator's choice award for two-dimensional art for her piece "The Violet Man," a mixed media and acrylic collage.
"I like working on bigger paintings and murals," she said. "There's just something appealing about working on something big."
For "The Violet Man," Walburn used decoupage and acrylic paint to create the image of a man at the center and then acrylic paint to paint other images primarily in violet surrounding and partially covering the man's face.
"This was the first time I've worked with anything like this and with acrylic paint," Walburn said. "I worked on it for an art class. I came up with ideas for it as it came along."
Walburn is a junior at Whitefish High School. Her work and that of other young artists from around the Flathead Valley is on display throughout the month of May at the Hockaday in Kalispell.
When her piece was entered into the exhibit, Walburn was glad to have her work on display at the museum amongst other artists, but didn't realize there was the chance to win an award.
"It really feels good, but I did it for fun," she said. "It's nice that other people liked my art."
She's planning her next large-scale piece. The concept involves a Japanese-style streetscape with a man in the center pushing a shopping cart.
"Every single piece I get better," she said of her drive to keep creating projects even outside of school.
Walburn says she typically works in a Japanese anime style being drawn to the classic cartoon style of images.
"I like the aesthetic of it," she said. "I really like the way it looks and it's a calming style."
Walburn is looking at attending Flathead Valley Community College to major in art.
"It's very appealing to me and it would be a creative, fun job," she said.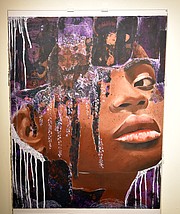 Recent Headlines
---