Gail Marie Blakeley (Brown)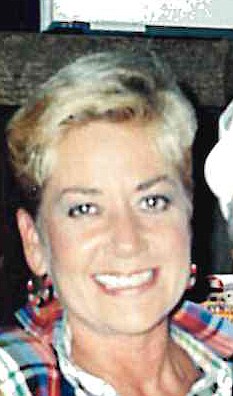 May 17, 1945 – April 17, 2021
Proverbs 31:31: "Honor her for all that her hands have done, and let her works bring her praise at the city gate."
I wish we could ask our mother a question. "Mom, tell us about the flowers in the gardens of heaven?" I can see the twinkle in her eye and the spunky beaming smile on her face, an expression filled with pure exuberance and excitement as she describes the glorious blooms of every kind imaginable. I envision her leaning forward across the table, eyes wide open, full of joy, exclaiming with great enthusiasm, "And would you believe, there are no weeds to pull! Praise God!" she'd say.
The Lord called our Mother home on the morning of Saturday, April 17, 2021.
Gail was born and raised in Whitefish, Montana, the second oldest child and only daughter to Glen and Betty Brown. Her parents raised a young family on the Henry Good Farm off Whitefish Stage Road where she and her older brother Richard Brown played in the old barn while her mother tended to the duties of a farm/ranch wife. Middle school years found the family living a more urban life on Dakota Avenue in Whitefish. Her youngest brother, Robby Brown arrived during these years. Gail graduated from Whitefish High School in 1964. She attended Kinman Business College in Spokane as well as Montana State University in Bozeman. Following school she worked as a legal and medical secretary in Kalispell.
On Oct. 22, 1970, Gail married James Blakeley in the living room of her parent's home off Parkway Drive on Whitefish Lake. Gail and Jim spent their young married years adventuring in their VW van exploring the Columbia icefields of Canada, working backcountry camps in the Bob Marshall Wilderness, seeking out wild mushrooms, hunting whitetail deer, sewing denim clothing and living on the family farm off Braig Road east of Whitefish. Her first child, a son Brook Blakeley, arrived in March of 1973, followed by a daughter Britney Whittaker (Blakeley), a second daughter Amber Demotts (Blakeley) and finally a youngest son Bradley Blakeley in December of 1978. With four children spread over six years Gail had her hands full, but she was a natural and gifted mother who had truly found her calling in life, to pour her whole self into being a committed wife and excellent mother.
From the very first day of being a mother, Gail's self-sacrifice characterized her every act of parenting. Mom's unfailing love, constant care, provision, endless sacrifice and unshakable faith filled our hearts and minds with an overwhelming sense of security and the absolute knowledge that we were her joy and every delight. Our hearts and minds overflowed with her enduring love. Every day of our childhood was an adventure characterized by constant learning and instruction in self-sufficiency. We learned to garden, cook, can fruits/vegetables, build things, appreciate the outdoors, swim, be creative and to show mercy to others.
We remember the tender heart our mother had for older folks and how she would bring elderly widows trays of Christmas cookies with a note of encouragement tucked in among the array of tasty treats. She cared for numerous elderly residents in the Whitefish area helping them with their medications, household chores, and gardening, the whole while being a friend and companion to them as they navigated the often times lonely stages of later life. She genuinely cared for and loved them. I believe she understood their time on earth was short and she wanted to be a light in their life.
Gail's generosity and heart for giving to those in need was a consistent theme throughout her life, even during times when she had little to give. Her random acts of kindness and generosity touched lives in meaningful ways. One such occasion comes to our mind when she asked one of the Parkside Federal Credit Union tellers if they knew of a family who did their banking there that was going through hard times. They informed Gail about a family in need and she wasted no time in depositing money into their account. She continued this pattern of generosity, especially before holidays. We don't know who this family was, but we hope that our Mom's kindness and generosity lifted their spirits. If you were ever broken down in your vehicle alongside the road and a sweet lady driving an old grey Toyota Tundra seemed to appear out of nowhere with a kind smile, encouraging words followed by a hundred dollar bill being placed in your hand, that wasn't an angel, that was our mom. Blessing people was a way of life for her and was guided by her faith.
Hebrews 13:16: "Do not neglect to do good and share what you have, for such sacrifices are pleasing to the Lord."
We are grateful for the tremendous gift of faith God bestowed up our mother and how she shared this faith with each of us. We thank her for living by faith. Her real-life demonstration of confidence in what we hope for and assurance about what we do not see inspired each of us and helped us to navigate the uncertainties of life. I know she prayed for each of us a literal million times. Among life's uncertainties we could always count on our mother to have our best interests at heart and to do whatever she could to make our lives better. She was not only our mother, she was our best friend. There now exists a hole in our hearts that no one else will ever fill. We will remember our Mom in the single flower's bloom that we find in an unusual location and perhaps slightly out of season. She always said the Lord spoke to her through flowers. We will pause for a moment, smile and likely shed a tear of loving remembrance. Oh how we are going to miss you every single day Mom until we see you again when our tent is torn down. We look forward to that day!

II Corinthians 5:1-3
"For we know that when this earthly tent we live in is taken down (that is when we die and leave this earthly body), we will have a house in heaven, an eternal body made for us by God himself and not by human hands. We grow weary in our present bodies, and we long to put on our heavenly bodies like new clothing. For we will put on heavenly bodies; we will not be spirits without bodies".
We love you Mom.
— Brook, Britney, Amber and Bradley
Recent Headlines
---