Day of Giving generates financial support for nonprofits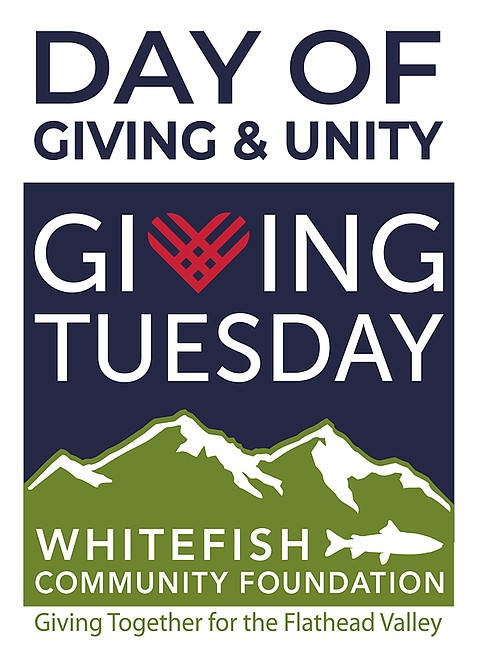 More than $394,000 was raised for nonprofit programs and projects during last week's Day of Giving and Unity campaign.
Hosted by Whitefish Community Foundation, the 28-hour campaign on May 4 and May 5 provided the opportunity for donors to support 92 nonprofits serving the Flathead Valley and Eureka.
Organizations that raised at least $2,000 received a $1,000 matching grant from Whitefish Community Foundation, made possible by individuals who designated their gifts to the match and members of the foundation's Circle of Giving. A total of $80,000 was awarded in matching grants.
In addition, the Whitefish Community Foundation awarded 24 $100 incentive grants throughout the campaign to encourage participation, bringing the total awarded to $476,655.
"The Day of Giving & Unity was created to help nonprofits respond to the unique circumstances brought on by the COVID-19 crisis," Whitefish Community Foundation Executive Director Linda Engh-Grady said. "Once again, our community has rallied together to support nonprofits as they adapt and continue to provide programs and services during this challenging time. We are so grateful for our donors who are helping us during this time of critical need in our community."
First Interstate Bank, Glacier Bank and Park Side Credit Union accepted donations at all of their branches in Flathead County and Eureka. Whitefish Community Foundation accepted online donations, as well as in-person donations. In all, more than 1,100 donors participated.
There was no cost for nonprofit organizations to participate in the campaign, and Whitefish Community Foundation covered all advertising and organizational costs.
Last year 78 local nonprofits participated in the inaugural Day of Giving & Unity and raised $485,645. Whitefish Community Foundation awarded $77,000 in matching grants, bringing the total distributed to nonprofits to $562,645. Over the past two years, the campaign has generated more than $1 million for local nonprofit organizations.
For more information about the Day of Giving & Unity and how much each nonprofit raised, visit whitefishcommunityfoundation.org.
---