Cynthia Dunne "Cindy" Babon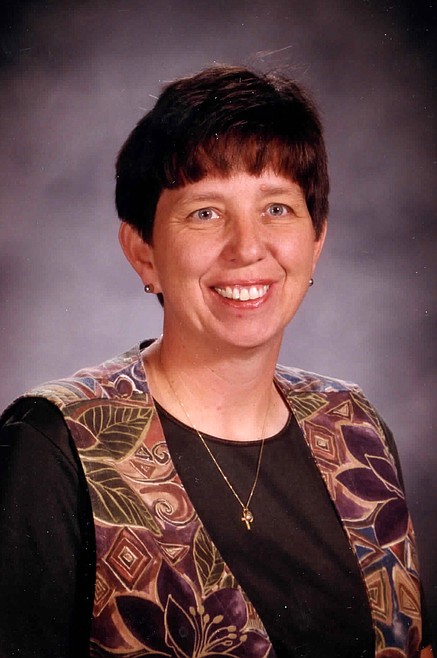 Cynthia Dunne "Cindy" Babon, 69, of Missoula took her last earthly breath surrounded by the original "Babon Six," her four daughters and husband, and was supported by a huge community of prayer warriors.
She battled Glioblastoma for 103 days with a "Peace that passes all understanding" after her trusted Lord and Savior, Jesus Christ, spoke to her at the very beginning to just "Rest in Him" and she truly did.
Cindy was born on March 22, 1952 in St. Ignatius to school teacher John "Jack" Dunne and Audrey (Waldron) Dunne. She lived with her folks in Hot Springs before the family permanently moved to Whitefish, where sisters Dianne and Kathy were added. They enjoyed an idyllic childhood of walks to school with her dad, swimming in frigid Whitefish lake, and yearly Winter Carnival festivities (she would become Whitefish Winter Carnival Queen of the Snows in 1974).
She graduated from Whitefish High School in 1970 and attended honors college at the University of Montana for a teaching degree. She met her best friend Louise and her future husband John "Jack" Babon. They would marry March 27, 1976 and celebrated 45 years of marriage this year. They settled in Missoula while she taught in Florence, Montana. After daughters Emilie and Anna came along, Cindy decided it was more important to stay home and raise a family. After a couple of short-term moves, they settled into the house on the U.S. Forest Service Missoula Smokejumper Base where Amanda and Eileen were added to the family. While living there, Cindy gave tours at the Smokejumper Visitor Center and Jack worked facility maintenance. The years were full of wonderful friends, busy fire season action, and fond memories.
After the busy 1988 fire season, they moved into their Missoula residence and Cindy's civic adventures continued. She was involved with Girl Scouts, Mount Jumbo Little League, followed the girls softball adventures through high school and college, volunteer and organized Expanding Your Horizons conferences, band supporter, and was a Hellgate Elementary substitute teacher. She finally had her own classroom at Frenchtown Schools until she retired in 2015. She was a Navy Ombudsman for Jack's Seabee Naval Reserve unit and Family Readiness Coordinator for Army Reserve in Missoula. She single-handedly supported Jack and Eileen's Army overseas tours with care packages full of Jelly Bellies, handmade filled personal Christmas stockings, and whatever else she could stuff into a USPS box for her soldiers. After retirement, she enjoyed the Frenchtown Bunko ladies, Women of the Word Bible Study, the Red Hatters, and the Missoula Senior Forum. Her Friday coffee routine with "The Retirees'' was special. Her greatest love was serving as the Western Montana Military Officers Association Secretary/organizer for many years. She enjoyed harvesting from the garden, canning, dehydrating and freezing all that was possible.
The eight grandkids knew Cindy as "Grandma Sugar," with her "Grandma Box" picnic basket full of goodies every visit, a book or three from the Book Exchange, and always available for a phone call from them about their latest adventures. An avid reader, she shared that love with family whenever she could.
Cindy was a lover of the Lord Jesus, a friend to all, advocate for the underdog whether a struggling student or soldier without family support. She was a mastermind behind yearly New Year's Eve Bunco parties, themed holiday gatherings, weddings and receptions, and any excuse to pull her favorite people together in one place.
One of the high points of her life was her and Jack taking a trip on the Alaskan Land and Sea Cruise with their friends Alan and Louise Lightner in 2019. They also discovered New Orleans Mardi Gras with family and wonderful new friends.
Cindy is preceded in death by her Mom and Dad, Audrey and Jack Dunne, a number of beloved Aunts and Uncles. She is survived by her Husband Jack of Missoula, daughters Emilie (Shaun) Strong, McMinnville, Oregon; Ana (Chip) Borrego, Littleton, Colorado; Amanda (Matthew) Shaffer, Kalispell, Montana; Eileen Babon, Missoula, Montana; her grandchildren Kellen, Rylee, Jillian, Andrew, Addyson, Nolan, Karson and Sawyer. She also leaves behind hundreds of friends she considered family, including her Hospice team Sam, Adam and Zara. We will do well to carry on her spirit of family and selfless service in her honor.
A celebration of life will be held at Revive Church in Missoula on Monday, June 28 at 11 a.m.. A reception will follow. Please see caringbridges.org/Cindy Babon's adventure. Donations may be made to Hospice of Missoula or a charity of your choice.

Recent Headlines
---