Strong relationships saving grace in difficult legislative session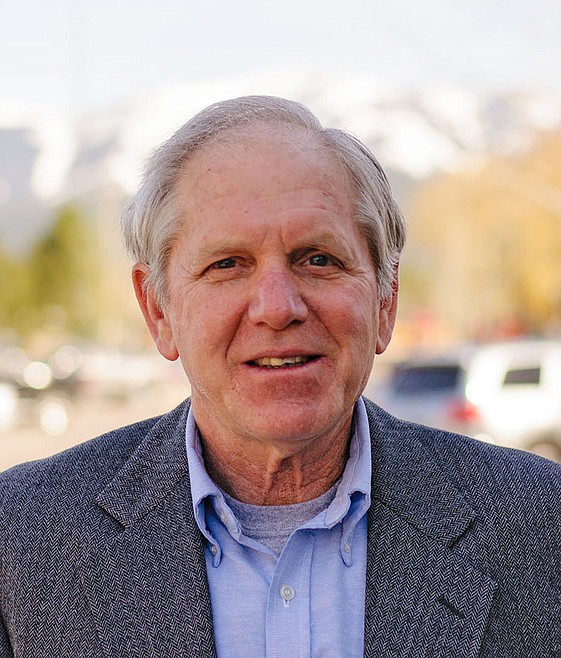 On Thursday, April 30, mid-afternoon, the 67th Legislature adjourned following a session of 80 days. Preceding adjournment a select number of forth term representatives said farewell messages. Missing in large numbers were "graduating" moderate Republicans and Democrats. An intentional maneuver? Middle school behavior often comes to mind as I marveled at the complex issues we dealt inter-dispersed with a degree of pettiness.
Our time in the Legislature provided the Republican majority under first term Gov. Greg Gianforte the mechanism to accomplish many of their goals. During the past 16 years, Democrat governors have vetoed hundreds of Republican bills. With an overwhelming Republican majority in both houses and pent up energy from past vetoes, the majority's agenda skated through with little resistance. The topics have been well publicized and include gun rights, a softening of public heath boards authority in emergency situates, limitations on local control including land planning zoning authority (inclusionary zoning affordable housing was a casualty along with municipal mask regulations), various reduction in taxes, court appointments, access to abortion, changes in campaign contributions, private and public-school tax credits and transgender athletic competition.
This session, 37 bills went to conference committee. This is a procedure to settle disagreements on an amended bill between the two houses. A conference committee only deals with amendments placed on the bill. A free conference committee may contemplate changes in the entire bill.

Twenty-three bills went to free conference format, often exiting the process as very different bills. This occurred as the session was coming to an end.
For example, HB 506 added a prescriptive measure to prevent gerrymandering in the mapping of Montana's new congressional district. The state constitution is clear on this issue. It provides direction and leaves the implementation to a five-member redistricting commission including a non-partisan fifth person. Lest we forget, legislatures are responsible for gerrymandering. Possibly, this is a free conference committee bill headed to the courts.
In my opinion, the 67th legislation threw Montana's hospitals under the bus.
HB 702 restricts hospitals from requiring employees to be vaccinated (health and religious excuses are recognized). In the last few days of the session we received an amendatory veto from the governor allowing such vaccination mandates for nursing and assisted living facilities. Why were hospitals not included? Administrators from our hospitals pleaded with legislators to oppose the bill. Several members of the majority seemed to be speaking against the bill. But then in a strange twist of events, those members of the majority sided with the bill. I sensed a resignation to the political reality and the potential unpleasant results of fighting this issue. Simply said, "It's the governor's problem."
My favorite bill of the session was SB 269, a measure I carried on the House floor for Sen. Brian Hoven, an outgoing senator from Great Falls. Mobile home parks are under threat from investment groups as mom and pop ownership teams look to sell their businesses. Once sold to such entities, tenants face instant rent increases that often tip the scales on affordability for an often-fragile group of homeowners. This bill encourages prospective sellers to sell to their tenants. This method of sale is also gaining popularity throughout the nation. With the intervention of a third-party provider to assist with the formation of a homeowners association along with a financing plan, such an alternative retains a stock of workforce/affordable housing. The bill provides the owner with a generous short-term capital gains exemption from the sale, if it is sold to a tenant's association.
SB 269 faced a long debate on the floor. "Was this interfering with the free market? Do nonprofits have nefarious intentions to run America's mobile home parks? Will taxes be paid?" As often occurs, this bill went down a rabbit hole, with legislators conjuring up off-topic possibilities to the intent of the legislation. I pleaded with my colleagues and told the story of vanished mobile home parks in House District 5 and our affordable housing travails. Cooler heads prevailed and the bill easily passed and hopefully will be signed by the governor.
I continued to cultivate strong relationships on both sides of the aisle. This is the saving grace from a difficult session.
The Legislature now moves into interim committees for the subsequent 18 months. Big issues will be discussed including pensions, property taxes, mental health access, energy options and our Coal Trust Fund. House members are allowed four terms.
I hope to be resilient and healthy for a final run. I am thankful to the voters in District 5 for the opportunity to serve you.
Democrat Dave Fern of Whitefish represents House District 5 in the Montana Legislature.
---