All Montanans eligible for COVID-19 vaccine on April 1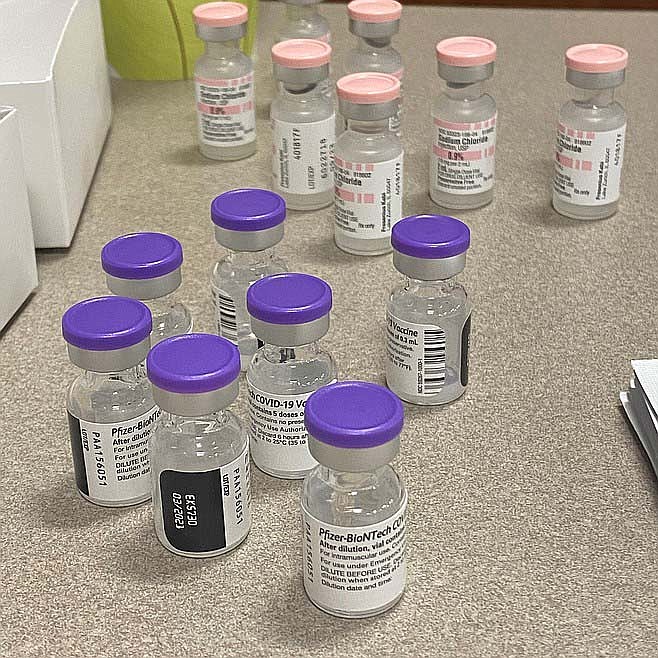 The COVID-19 vaccine, created by Pfizer and BioNTech, arrived at Kalispell Regional Medical Center on Dec. 15. (Photo courtesy of Kalispell Regional)
by
IRIS SAMUELS Associated Press
|
March 16, 2021 3:00 AM
HELENA (AP) — Montana residents ages 16 and older will be eligible for the COVID-19 vaccine on April 1, Gov. Greg Gianforte announced Tuesday.
Vaccines are currently available to residents 60 or older, health care workers, people of color and those with certain medical conditions. Educators are eligible through a federal partnership with several pharmacies in the state, but remain ineligible for the vaccines through the state's distribution plan.
Gianforte's announcement comes after President Joe Biden said last week the vaccine would be available to all U.S. adults by May 1.
"As more Montanans get the vaccine, we will continue to approach the time when we are no longer in a state of emergency and we can remove our masks and throw them in the trash can," Gianforte said.
Over 142,000 Montana residents, or 13% of the state's population, have received the vaccine doses necessary to become fully immunized to the virus, according to the health department.
Over 100,000 residents of the state have recovered from COVID-19 after contracting the virus, state health department figures show.
The state health department reported fewer than 900 active cases of COVID-19 in the state on Tuesday, the lowest number of active cases since July.
Recent Headlines
---