Twins champs at Ed Gallo wood bat tourney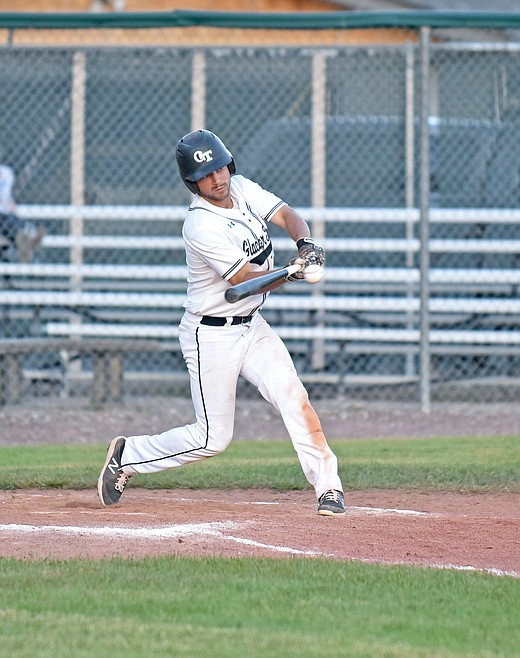 Twins' Mason Peters singles in a game against Clark Fork Valley during the Ed Gallo Invitational on Friday in Whitefish. (Whitney England/Whitefish Pilot)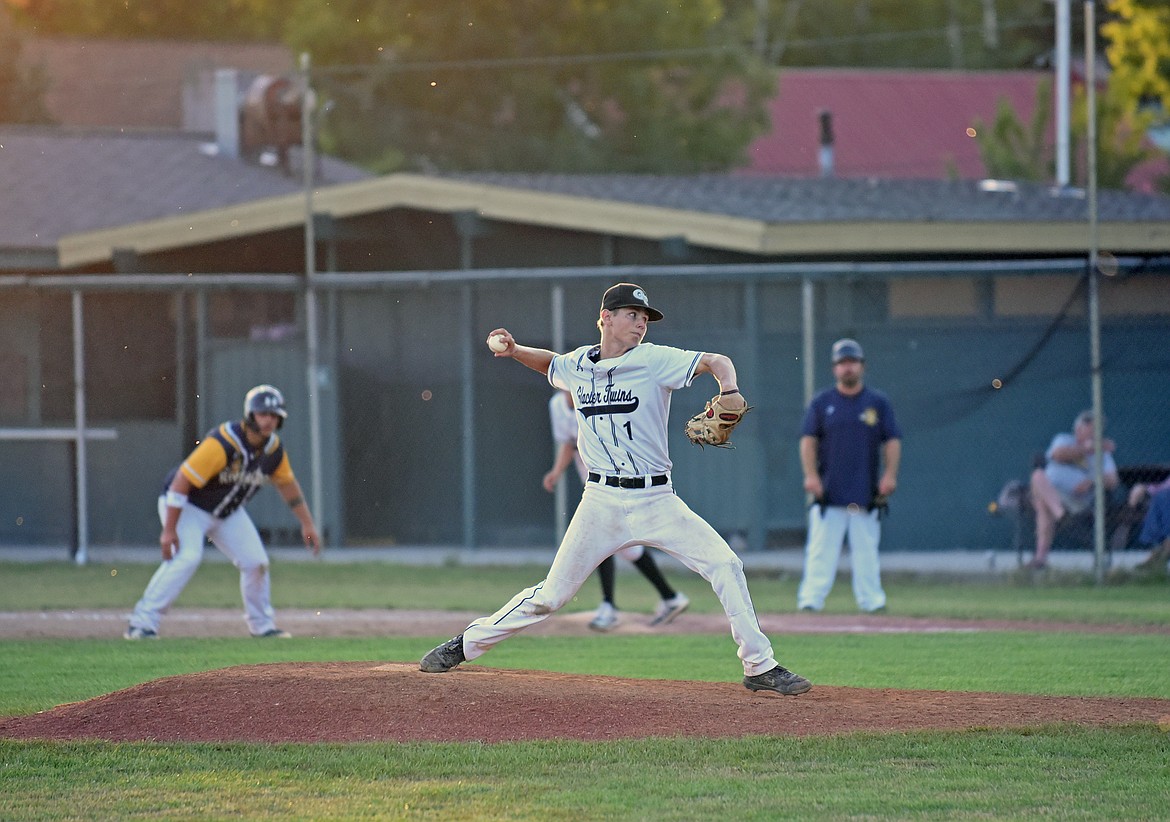 Glacier Twins' Stevyn Andrachick pitches in a game against Clark Fork Valley during the Ed Gallo Invitational on Friday in Whitefish. (Whitney England/Whitefish Pilot)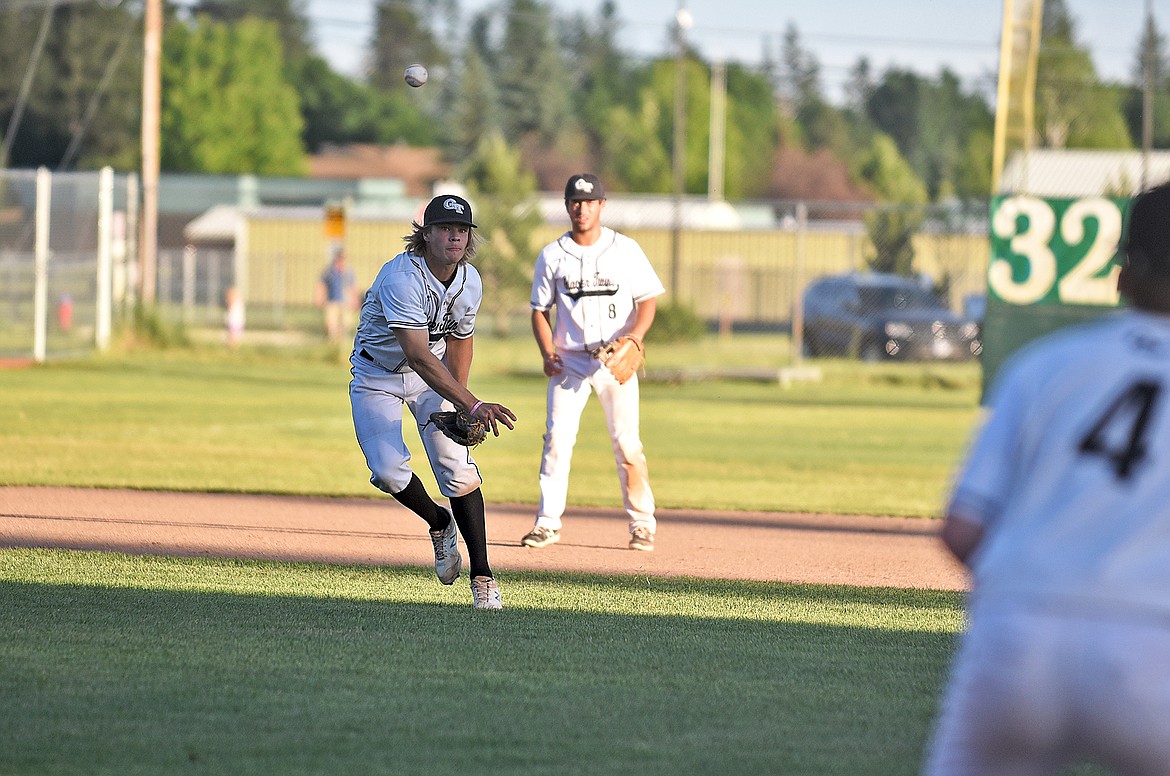 Glacier Twins' Zach Veneman throws the ball to first base in an attempt to tag a runner out in a game against Clark Fork Valley during the Ed Gallo Invitational on Friday in Whitefish. (Whitney England/Whitefish Pilot)
Previous
Next
by
WHITNEY ENGLAND
Whitefish Pilot
|
June 30, 2021 1:00 AM
The Glacier Twins stayed undefeated over the Ed Gallo tournament weekend and took down The Crew out of Spokane, Washington on Sunday evening to take the title.
Against The Crew, the game was tied 4-4 in the bottom of the sixth inning when Glacier's Mason Peters stepped up to the plate. He singled on a 2-1 count which scored two runs for the Twins who took the lead for the first time in the game.
The Twins scored seven runs in the sixth inning to extend their lead 9-4. The Crew scored one run in the top of the seventh, but it wasn't enough for a comeback; the Glacier Twins went on to beat the Spokane team 9-5 to take first in the tournament.
Twins' Zach Veneman went 3-for-3 at bat to lead the Twins with two RBIs and also scored one run. Hayden Meehan took the win on the mound for Glacier as he went two innings, allowed zero runs on one hit, struck out three and walked zero players.
The Twins played in the late night game throughout the tournament, also facing Kootenai Valley, Clark Fork Valley and the North Spokane Dodgers.
In the opening game of the tournament the Twins blew out the Kootenai Valley Rangers 23-0. The Twins had scored a modest four runs in each of the first two innings, added two more in the bottom of the third before sealing the deal with 13 runs in the fourth inning.
The Twins collected 15 hits in the game; Mikey Glass and Peters both had multiple hits for the home team. Glass went 4-for-4 at the plate and did not commit any errors in the field.
The next day Glacier delivered a shutout to the Clark Fork Riverdogs, winning 8-0. Glacier's Stevyn Andrachick got the win as he allowed three hits and zero runs over five innings. Taylor Bryan had three stolen bases as the Twins ran away with six total steals.
On Saturday the Twins had the closest contest of the weekend against North Spokane. The Twins took a 5-4 walk-off victory over the Dodgers after Jacob Polumbus singled on a 1-2 count, scoring one run in the bottom of the eighth. Glacier scored four runs in the third inning to hold the lead for most of the game before the Dodgers responded in the sixth with four runs of their own. Their comeback fell short though as the Twins sneaked by with a narrow win.
Andrachick led his team at bat with three hits and two RBIs. Peters started on the mound for the Twins pitching a little over five innings and Bryan served as relief.
The Twins host the Kalispell Lakers A tonight at 5 p.m. Then Glacier will hit the road for a Fourth of July weekend tournament in Helena.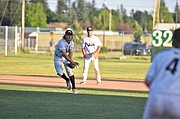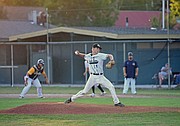 ---