Writer shares short stories through podcast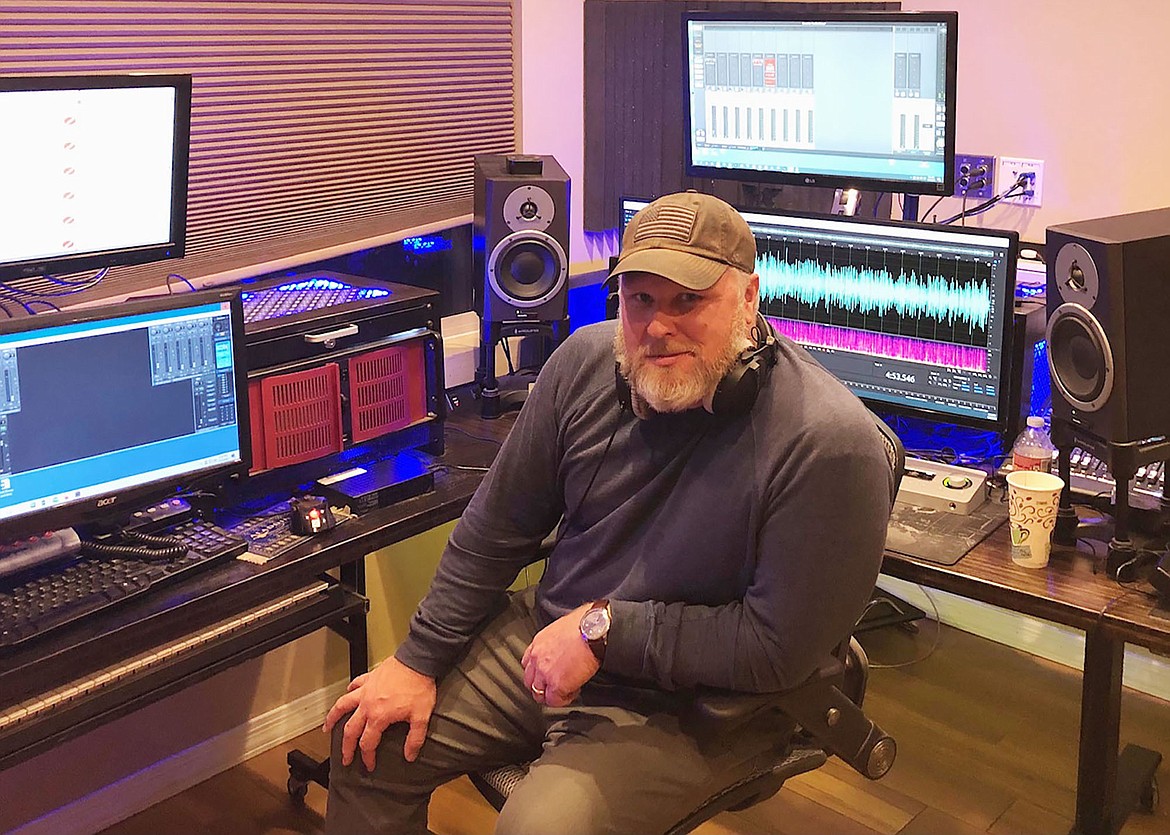 Sean Gallagher is presenting his short stories through his podcast Montana 3000. (Courtesy photo)
by
HEIDI DESCH
Daily Inter Lake
|
June 23, 2021 1:00 AM
Sean Gallagher was reading his short stories out loud to family and friends when someone suggested an idea — put the stories together on a podcast.
Gallagher, who had always dreamed of pursuing a career in writing, was intrigued. After writing a collection of stories, finding a recording studio and setting up the technical side of the endevenor the Montana 3000 was born.
"I was writing stories and reading them to my wife, then I started reading them to friends and family," he said. "They were well received and they seemed to like having them read to them."
The series is a collection of stories that each take about 20 minutes to be listened to, but are meant to be played and replayed. Gallagher's background in philosophy seems to play into the journey presented in the stories, and he warns listeners "you'll find no answers here, only more questions."
"It's not a traditional path to veer off into a podcast," he said. "But it's not all that different from having short stories read on tape."
Gallagher and his family recently relocated to Whitefish. Born and raised in Phoenix, Arizona, Gallagher spent summers here with his family growing up. He'd always thought he'd move here, but the COVID-19 pandemic sped up that and also pushed him to pursue his love of writing as a career path.
Gallagher graduated from the U.S. Naval Academy with an English degree and spent seven years in the Navy. Later he earned a master's degree in philosophy. He's had a career in various areas of business including working in the cannabis industry.
"COVID really pushed my decision to do this," he said. "I've always wanted to be a writer. I wasn't going outside anyway, so I decided why not try to do this for real."
The name, Montana 3000, comes simply from the location Gallagher is residing as he writes, but also the idea that his stories have a futuristic component. He describes the podcast as "a compendium of observations, imaginings, lies and truths gathered by the author, then presented to the listener for your consideration."
"I call it tales from 15 minutes from now," he said. "It's almost in real time that is recognizable, but also vaguely futuristic or something that could be happening today or 10 years ago."
The first season includes 10 stories. This summer he plans to write the next season of stories before returning to the recording studio.
As a writer, Gallagher generally focuses on poetry saying he likes working in a genre that is abstract in nature. His short stories show that influence having a melodical quality in the writing, but also by presenting seemingly unconnected concepts together.
"I like to write without rules," he says. "I like the flexibility to play with language lyrically. I've always enjoyed the freedom that poetry allows."
His background in philosophy also has an impact, he says, noting that in philosophy the writer must use deliberate language to convey an abstract concept that's often difficult to put into an understandable experience.
Each story can be listened to on its own, but in the second season Gallagher is planning to tie some of his stories back to the characters of the first season.
His inspiration comes from the world around him keeping a running dialogue of ideas in his head.
"I keep my eyes and ears open as much as possible to draw inspiration," he said. "There's a lot of brainstorming that goes on. I might see an airplane fly overhead and then write a story about what the passengers are doing. I journal a lot and tinker with my ideas."
Even though the stories are being presented in an audio format, Gallagher says he still writes with the intention that his words will be visually read. He sees the podcast as just the beginning for how he might be able to publish his own work and achieve his goal of being a paid writer.
"I'm a writer, I just happened to be putting that writing in a podcast," he said. "I write the things I like and if other people like it then it will all work out in the end."
For more information, visit https://montana3000.com/
Recent Headlines
---