Glacier Twins blow away Lakers, split with Loggers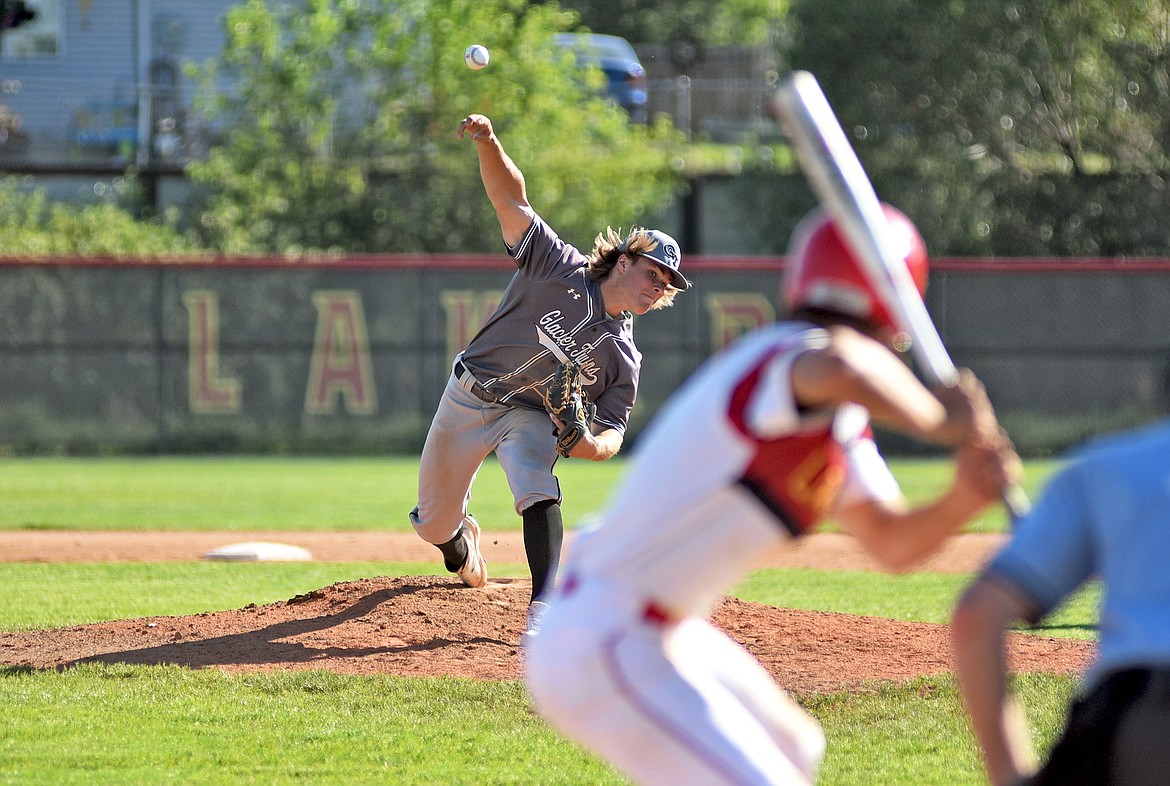 Twins player Zach Veneman pitches in a game against the Kalispell Lakers A on Wednesday, June 2 in Kalispell. (Whitney England/Whitefish Pilot)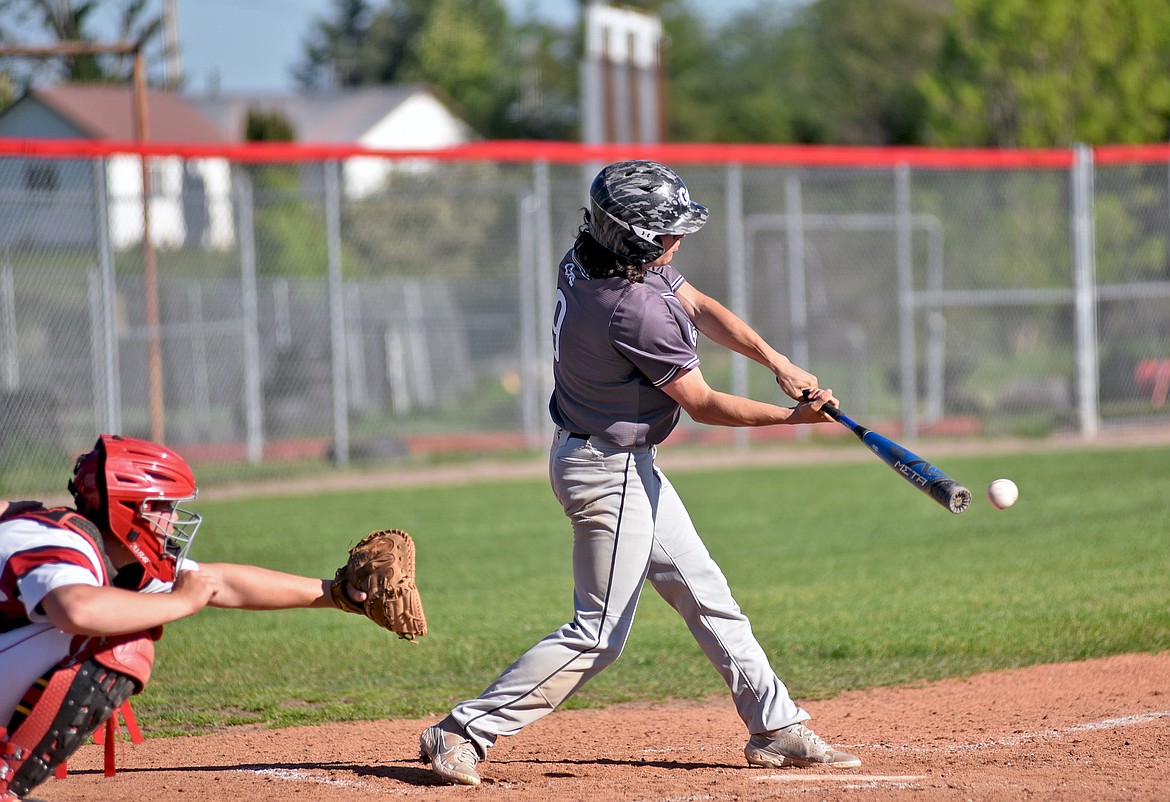 Glacier Twins' Taylor Bryan connects with a ball for a hit during a game against the Kalispell Lakers A on Wednesday, June 2 in Kalispell. (Whitney England/Whitefish Pilot)
Previous
Next
by
WHITNEY ENGLAND
Whitefish Pilot
|
June 9, 2021 1:00 AM
The Glacier Twins continued their winning ways last week by going 3-1 against the Kalispell Lakers and the Libby Loggers.
The Twins improved their overall record to 17-7 this season.
On Sunday Glacier hosted the Libby Loggers for a double-header.
In the first game the Twins found themselves down by four runs heading into the seventh inning. Glacier scored three runs in the final inning but ended up just shy of the comeback, the Loggers escaped 7-6.
The Twins had six hits, but the Loggers finished with 10 hits. The final inning's scoring push came behind Glacier's George Robbins, Jake McIntyre and Danny Dunn — all three drove in runs in the seventh.
The next game against Libby told a much different story.
The Twins got ahead early in the second inning and rode that momentum for the rest of the game, crushing the Loggers 16-1.
Libby scored first in the opening inning, but quickly Glacier responded with two runs of their own in the first before piling on seven runs in the second inning. The score for the home team continued to climb before the game was called in the fifth inning giving Glacier a run-rule victory.
Glacier's Hayden Meehan was on the plate and gave up one run on three hits over five innings, striking out five and walking zero.
Earlier in the week Glacier faced the Kalispell Lakers A team for the second time this season. The Twins dominated both games of the double-header Wednesday evening, winning 13-1 in six innings in the first game and 14-1 in five innings in the second game of the day.
In the first game, the Twins recorded 13 hits; Zach Veneman, McIntyre, Mason Peters, Jacob Polumbus and Stevyn Andrachick all had multiple hits in the game. Veneman went 3-for-5 at the plate to lead his team and also pitched five innings allowing three hits while striking out eight.
In the second game Glacier got out to an early 6-0 lead in the second inning and then piled on eight runs in the fourth inning to put away the Lakers. Kalispell had one run in the bottom of the fifth but couldn't score enough to keep the game going past five innings.
Polumbus pitched five innings and allowed zero hits, one run and struck out nine Lakers players. Peters had four hits on four at bats to lead the Twins in the large scoring victory.
The Twins will play the Bitterroot Bucs in Whitefish tonight beginning at 5 p.m. Then Glacier will hit the road, playing the Loggers in Libby on Friday and the Mission Valley Mariners in Polson on Sunday.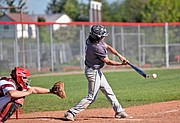 ---