WHS senior advocates for future of the environment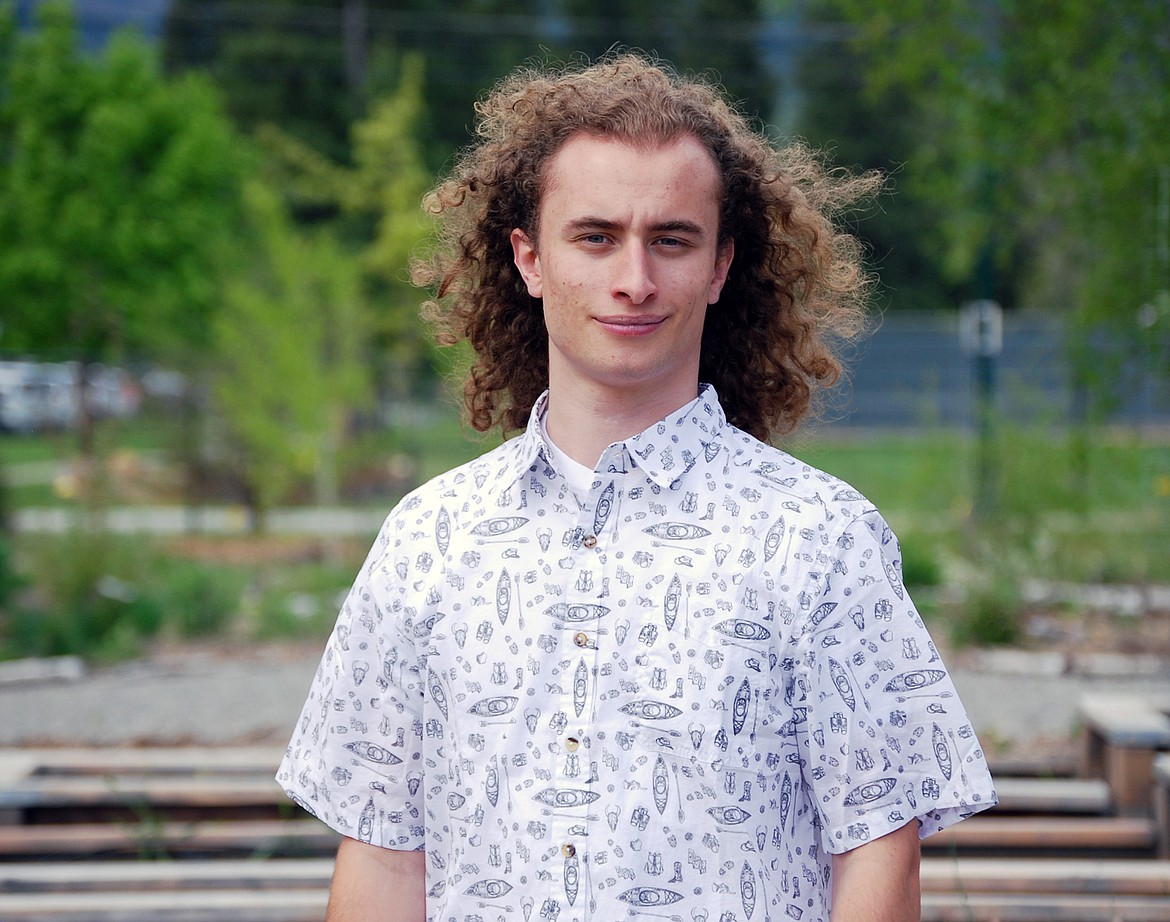 Lucca Welle graduates Saturday with the Whitefish High School Class of 2021. (Heidi Desch/Whitefish Pilot)
by
HEIDI DESCH
Whitefish Pilot
|
June 2, 2021 1:00 AM
Luca Welle has a passion for the environment — whether that's getting out recreating or lobbying for the future of the planet.
Welle graduates Saturday from Whitefish High School as a member of the Class of 2021.
During high school, he has been a member of the speech and debate team, orchestra and choir, and acted in drama productions including with the Alpine Theatre Project. But he's also been a member of the WHS FREEFLOW club and is a member of the Flathead Valley chapter of the Citizens' Climate Lobby and is the high school member of the Montana Fish, Wildlife and Parks Future Fisheries Citizen Review Panel.
"I try to maximize my free time by trying to make a difference," Welle said. "I think we've been called to create a better future and I can't sit around waiting for things to get better."
The Citizens' Climate Lobby is a grassroots environmental group that supports volunteers' efforts to connect with elected officials to influence climate policy. Through the group, Welle has learned about climate change and had the opportunity to meet with representatives of members of U.S. Congress to advocate for passing climate legislation. He says the goal is to explain why there should be support for bills that will help the environment, but also save money.
On the fisheries panel, he is the student representative as part of a panel that provides recommendations to FWP for projects.
"That's been great to be a part of something that has a say in how tax dollars are spent and something that's important to Montana," he said. "I always want to learn more about natural resources."
For three years, Welle participated in Lincoln-Douglas debate while on the speech and debate team. Debaters have to prepare arguments on both sides of a philosophical issue, and he says the experience taught him about issues and perspectives he hadn't thought about before.
"When you have to prepare the affirmative and negative sides, you really learn to see both sides," he said. "You have an appreciation for both sides and it's an approach everyone should have to think about different perspectives. If we all did that we could come up with solutions that would work for everyone."
Welle is planning on attending the University of Montana majoring in sustainability science and practice. He says Missoula offers the perfect opportunity to enjoy the recreation he loves such as biking and skiing, but also learn about a number of areas that interest him.
"I'll see where college takes me," he said. "I'm interested in learning about natural resources, sustainability and climate change. I'd be happy to work to implement change based upon climate science, or work on river ecology. I want to find a way to enjoy recreation, but also make a difference."
---