Permits go on sale for pilot parking program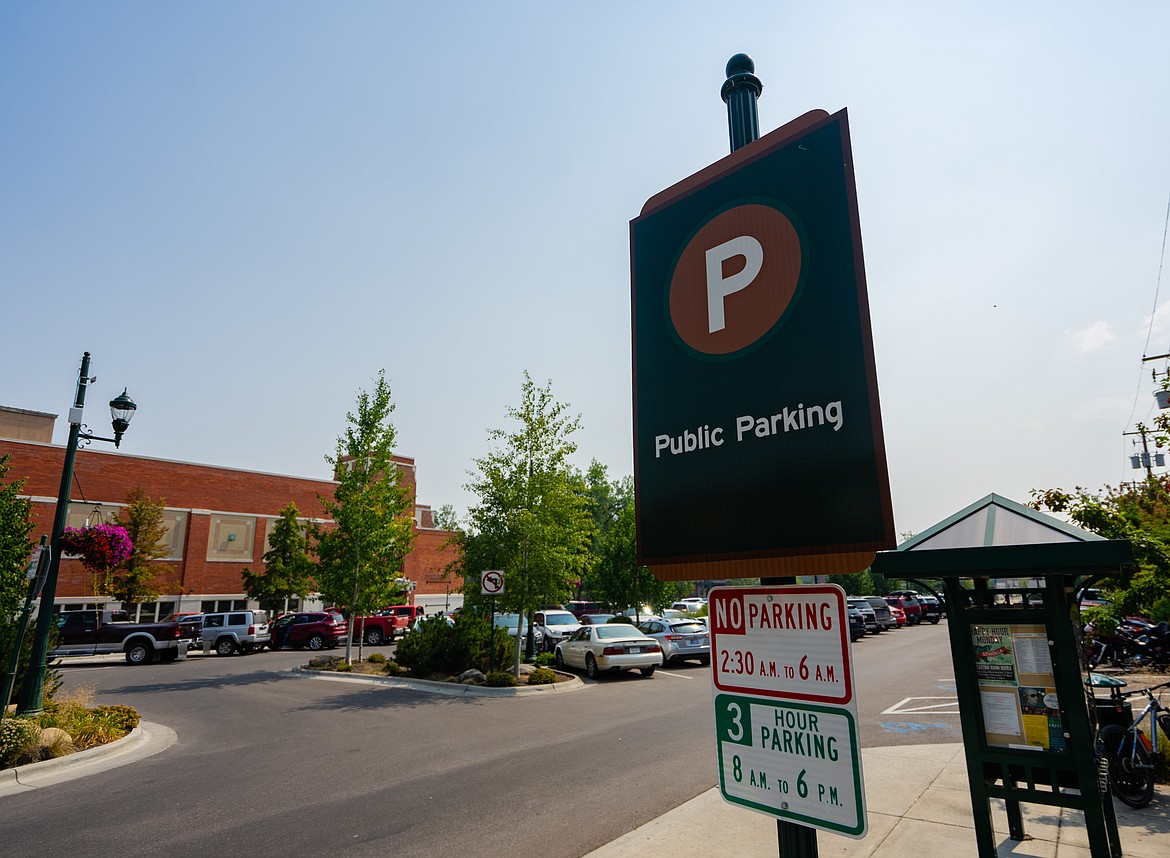 The parking lot at Spokane Avenue and Second Street provides parking in the downtown. (Daniel McKay/Whitefish Pilot)
by
STAFF REPORT
Staff Report
|
June 2, 2021 1:00 AM
Permits for the city's downtown parking pilot program are now on sale.
A limited number of permits are available that allow all-day parking in downtown surface parking lots and on the third level of the parking structure attached to City Hall. The program runs from July 1 through Aug. 1
The cost of the parking permits are $20 per month, which allows for one license plate. Permits are valid Monday through Friday from 6 a.m. to 6 p.m. and can be used in any of the four lots provided, on a first-come first-serve basis.
"This pilot program is an important part of implementing the Whitefish parking management plan and an effort to begin the process of providing affordable all-day permitted parking for downtown business owners and employees, to alleviate the need for business owners and employees to move their vehicles to avoid parking citations, and to ensure that on-street parking in front of businesses is available for customers of downtown businesses," said city Parking Coordinator and Administrative Services Director Michelle Howke. "The pilot program will also provide important data to form future parking management decisions."
Permits will be valid in four parking lot locations— in the public parking lot south of the Whitefish Community Library, in the East First Street and Spokane Avenue parking lot, in the uncovered lease parking on the third level of the parking structure and in the lot at East Third Street and Central Avenue.
To avoid a citation, permit holders are asked to park in space designated for unlimited daytime parking.
Permits can be purchased through an online portal on the City of Whitefish website at https://www.cityofwhitefish.org/478/Online-Payments.
For more information, contact Michelle Howke at mhowke@cityofwhitefish.org or call (406) 863-2400.
---