Looking Back for June 2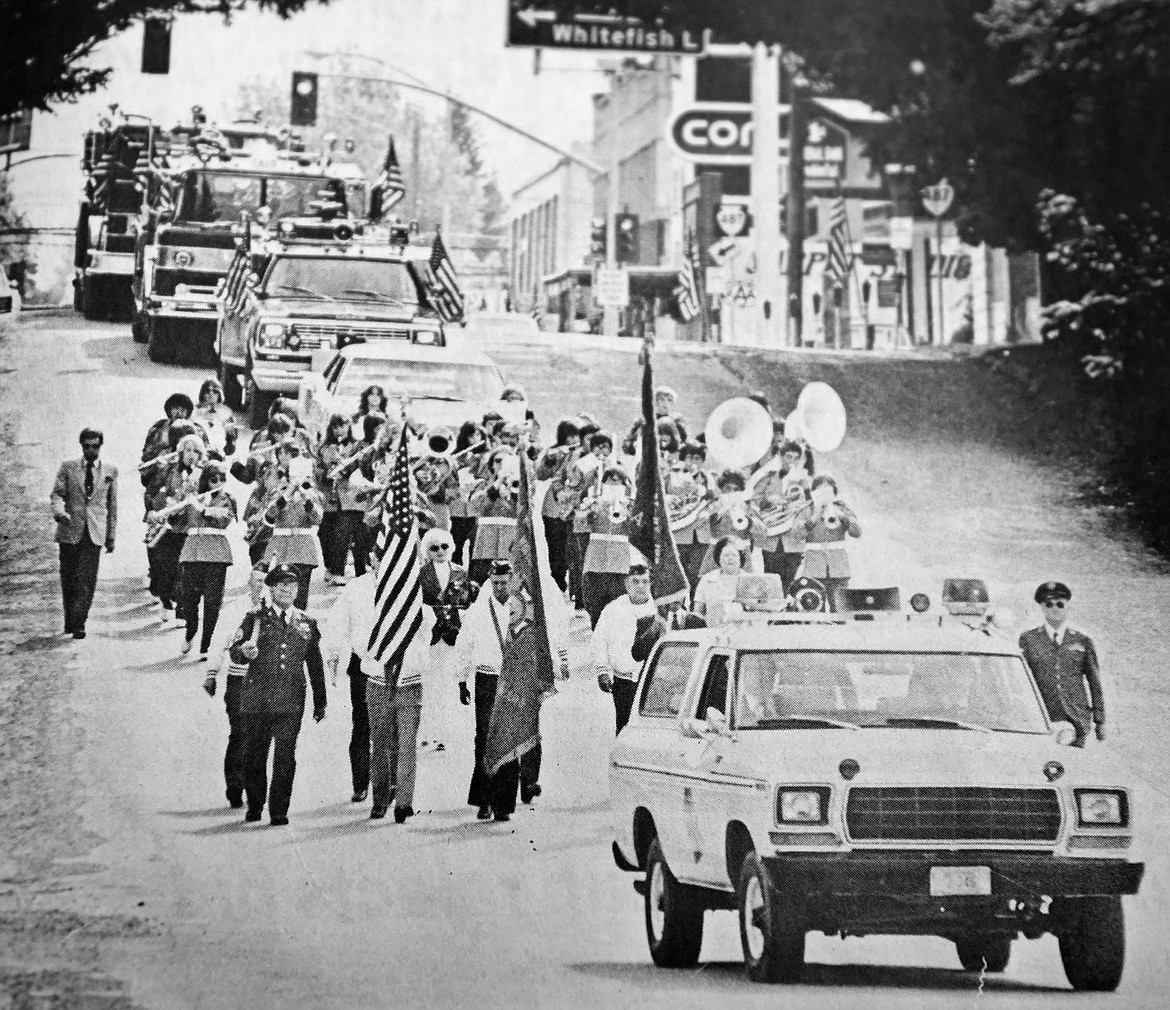 The Memorial Day parade marches through downtown Whitefish in 1981.
10 years ago
June 1, 2011
A potent weather system brought up to three inches of liquid precipitation to the higher terrain of the mountain, which added up to more than 15 inches of snow in some spots. Big Mountain's snow stick showed an impressive 137 inches of depth at the summit.
20 years ago
June 7, 2001
The "rainy" season was petering out and the signs weren't reading well to the Flathead Valley moisture watchers. The governor's drought advisory committee had declared the valley as an extreme drought impacted area.
30 years ago
June 6, 1991
Tourism was rapidly becoming the No. 1 source of revenue in many areas of the state, and the Flathead Valley was right up near the top of the list. The Montana Department of Commerce statistics showed that tourists brought about $116 million to the valley the year before. And the amount was expected to rise.
40 years ago
June 4, 1981
The Whitefish City Council was set to consider the possibility of allowing night gambling in Whitefish. Gambling at bars with gambling licenses had to cease with the 2 a.m. drinking shut-off, but a request from one bar owner was to extend hours.
50 years ago
June 3, 1971
The Whitefish swim team was ending its season with a swim-a-thon drive. Twenty percent of the proceeds were to be donated to the North Valley Hospital and the remainder would be used to support the team's summer program.
---