Youth athletic camps at Whitefish High School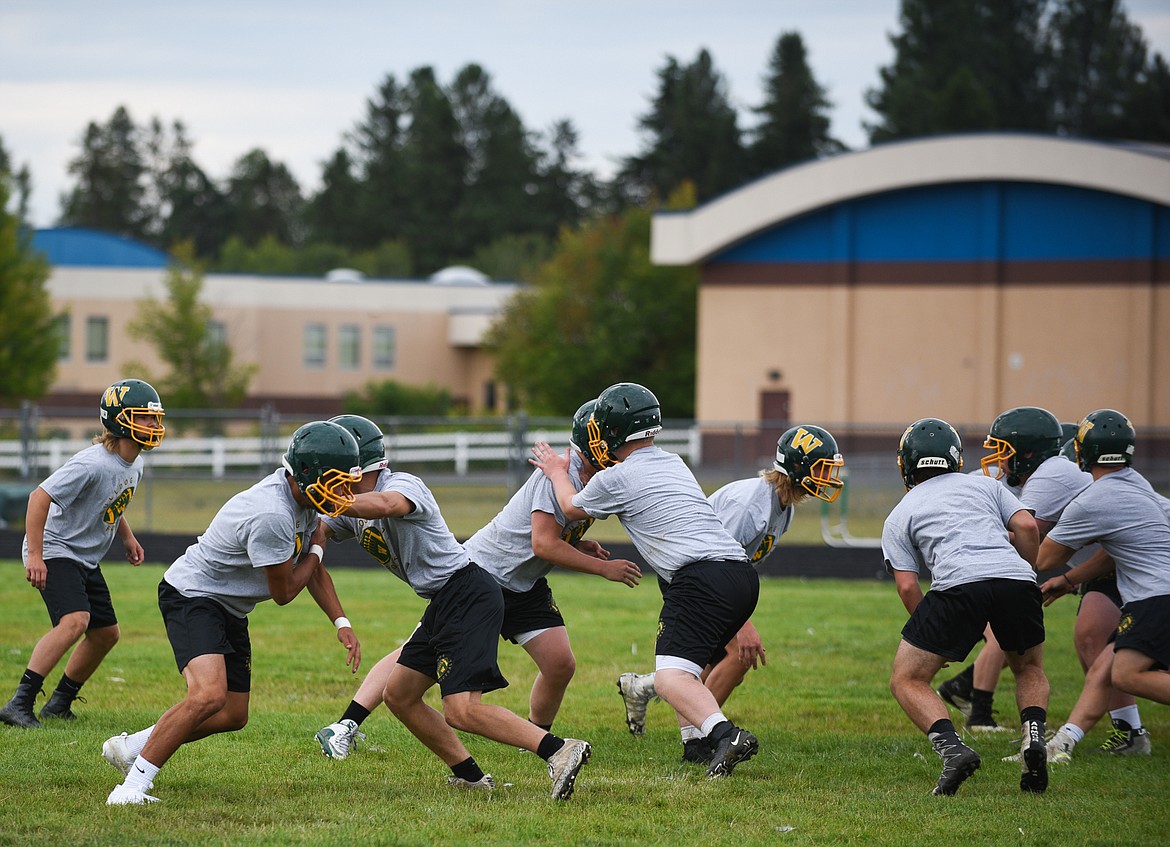 The Bulldogs football team gets in a blocking drill during the first day of practice on Friday, Aug. 16. (Daniel McKay/Whitefish Pilot)
In the coming weeks there will be both a football camp and a softball camp hosted by the coaching staff of each sport respectively.
The football camp hosted by WHS football head coach Chad Ross will take place on the Whitefish High School practice field Aug. 2-4 from 9 a.m. to 11:30 a.m. Players will receive instruction in all offensive, defensive and special team positions. The camp is for third- through eighth-grade aged athletes.
The cost of the camp is $50 and athletes can sign up on the first day of camp. Coaches request athletes bring cleats and a water bottle to the camp.
The softball camp hosted by WHS softball coach Dave Bennetts will be July 28-30. WHS coaching staff encourages youth in grades K-12 to come learn the fundamentals of softball. Grades K-6 will be in the morning session and seventh grade through 12th grade in the afternoon.
Last week the WHS volleyball team hosted a youth camp at the high school and Carroll College basketball coach Kurt Paulson hosted a satellite basketball clinic at WHS for grades fifth through 12th.
For more information to sign up for the football camp, email Chad Ross at rossc@whitefishschools.org. For more information and to sign up for the softball camp, call Dave Bennetts at (406) 471-4312. Also see WHS Facebook page for the specific camp registration documents.
---