Help needed to assist dying western red cedars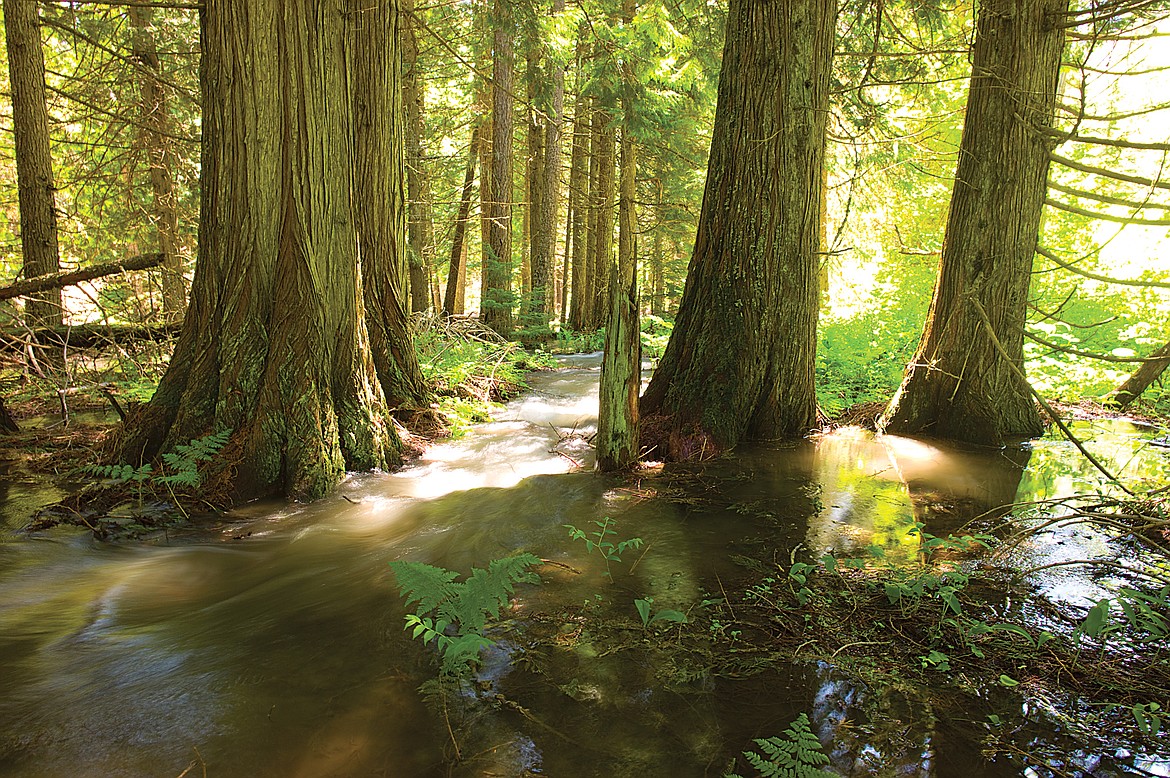 When the water rises in the spring and early summer, it creates a magical scene in this forest of cedars along McDonald Creek in Glacier National Park. Glacier has lost many red cedars in recent years to wildfire. The species is dying across the Pacific Northwest and drought is a suspect.
A Washington State University scientist is asking both volunteers and professionals for help in Montana documenting western red cedar dieback.
Joey Hulbert said in the Northwest U.S. there is an alarming rate of cedars in trouble and the problem has amplified over just the past few years.
The dieback, as its called, usually begins in the top of the tree and works its way down the tree to the base until the entire tree is dead.
During a recent talk with the Flathead Chapter of the Montana Native Plant Society, Hulbert said they've been gathering data in states like Washington and Oregon, but less is known about what's happening in Montana and points farther east.
Hulbert said the dieback is a "tragedy" in the Pacific Northwest as the tree is intertwined with the culture of indigenous tribes.
It's also a critically important species and a coveted wood product.
In Glacier National Park, where species is at its eastern-most edge, there are groves that are 500-plus years old.
The problem in the park to date hasn't been dieback so much as it has been from direct death from wildfires in recent years. The Robert Fire of 2003 burned into old growth cedars along the north shore of Lake McDonald and then the Howe Ridge Fire in 2018 did even more damage.
On the south shore, the Sprague Creek Fire in 2017 burned old growth forests on the south side of the lake.
Overall, the reason for the dieback, scientists are finding, is longterm drought and heat. The drought likely weakens the trees and then they become susceptible to other pests, although that research is still ongoing, Hulbert noted.
Hulbert is hoping that citizen scientists and others will get involved to monitor cedars in their own backyards and woods in Montana. They want to know where the trees are healthy and where they aren't and eventually create landscape scale maps of the areas with dieback.
They also want to identify trees that may be more drought tolerant, so they could be cultivated in the future.
People can learn more about the program at foresthealth.org.
Monitoring is simple with the use of the iNaturalist app and a cell phone or tablet.
Folks who are interested can sign up at: https://foresthealth.org/scientists/
Recent Headlines
---