Farmers' Stand market connects farmer and customer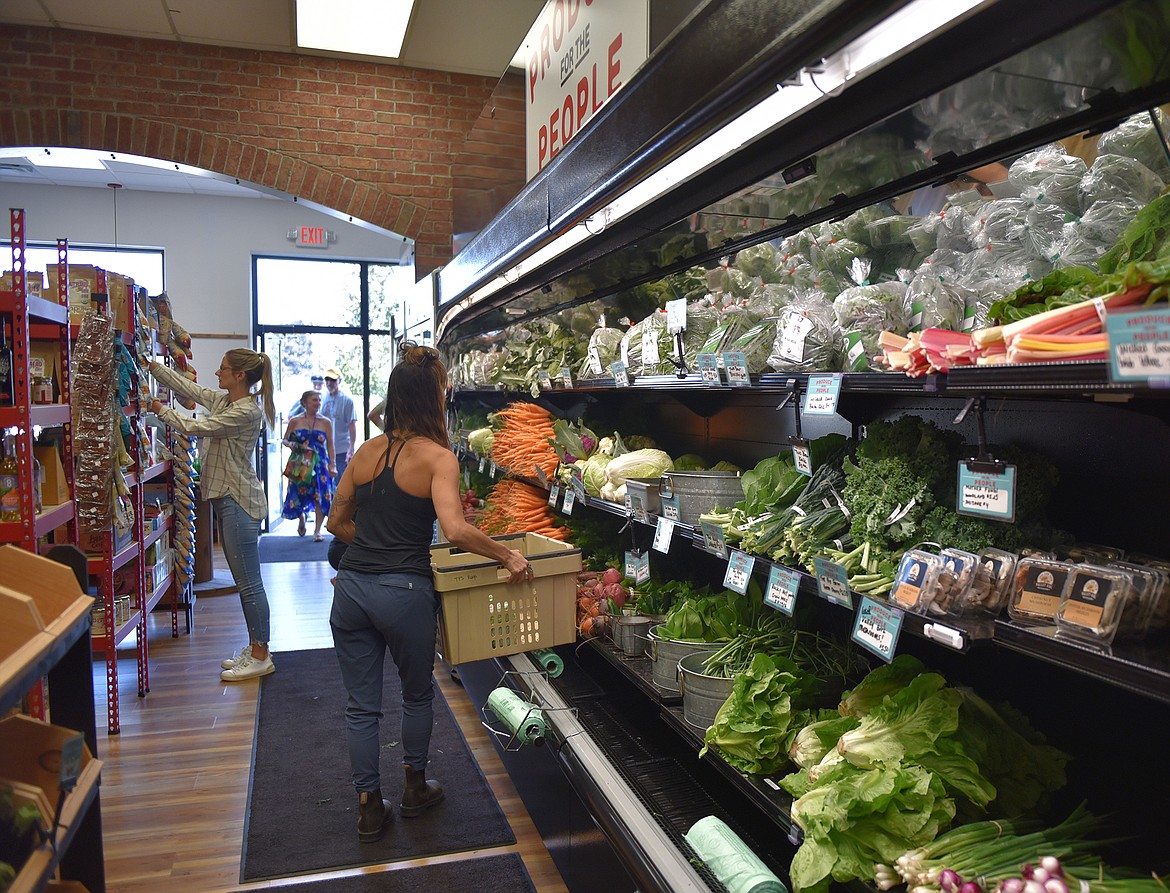 The produce section and shelves at The Farmers' Stand market gets restocked recently on a busy day. (Heidi Desch/Whitefish Pilot)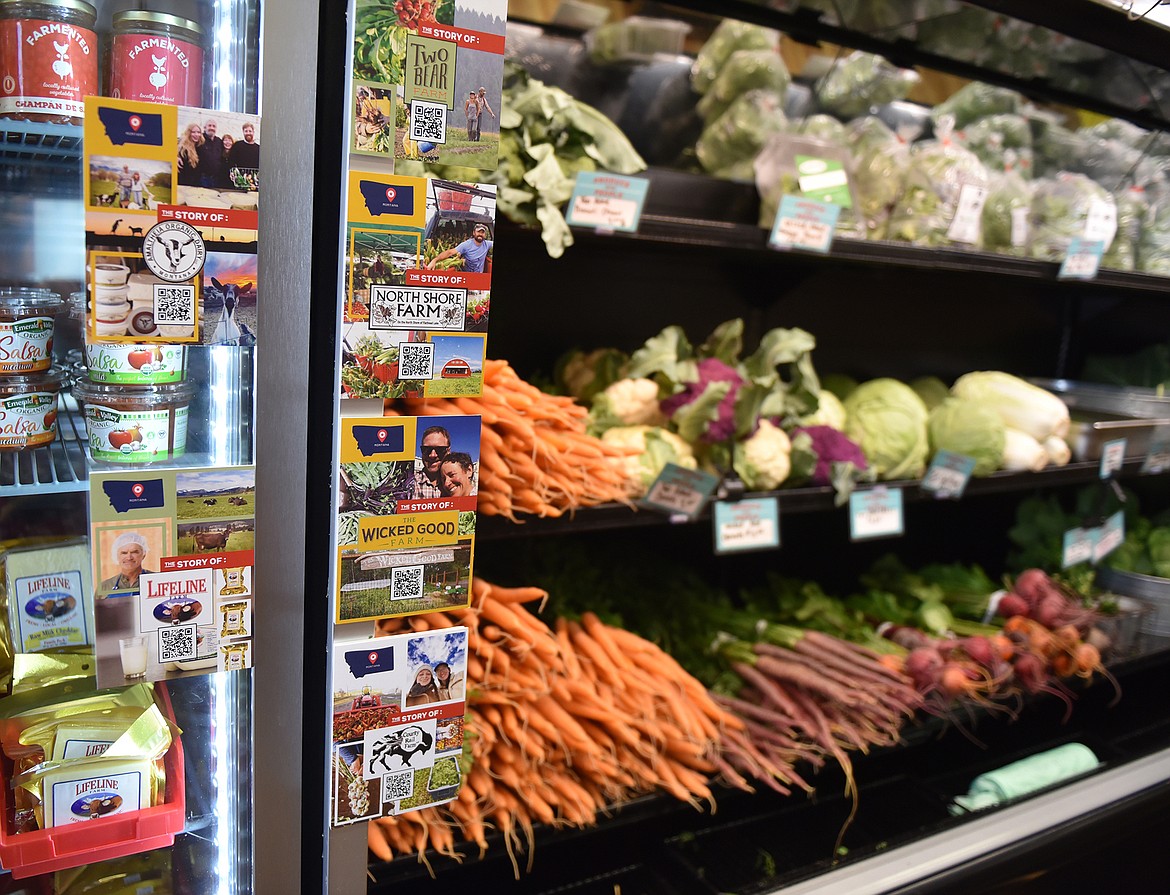 Customers at The Farmers' Stand can find out more about the story of their food by learning about the farmers and producers behind the products sold at the market. (Heidi Desch/Whitefish Pilot)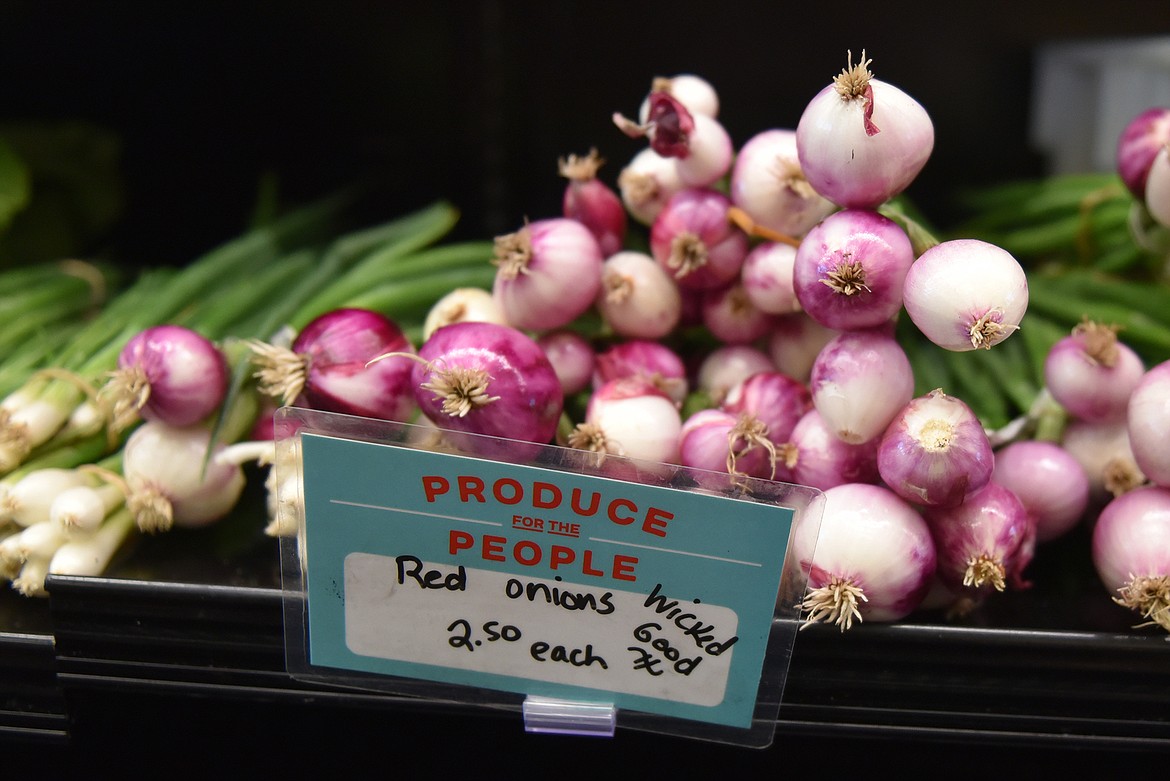 At the Farmers' Stand market, produce is labeled with its price along with the farm where it was grown. (Heidi Desch/Whitefish Pilot)
Previous
Next
by
HEIDI DESCH
Whitefish Pilot
|
July 21, 2021 1:00 AM
When The Farmers' Stand owners opened the door to their market this summer, they wanted to provide fresh quality food to customers, but they were also thinking more broadly about how they could be part of transforming the supply chain for food.
"We are strong believers in nutritious, local food," says Todd Ulizio, one of the partners in the grocery store. "We wanted to make local food more accessible. We wanted to provide a place to sell produce from our own farms, but we wanted to take that to the next layer by bringing other producers along from around the state and the region."
The Farmers' Stand is a partnership between Todd and Rebecca Ulizio of Two Bear Farm and Brooke Bohannon and Sean Hard of Wicked Good Farm. Over the winter, the owners began having a conversation about how they could better get local produce and products into the hands of customers.
Local farmers have largely relied on local farmers' markets as a way to distribute their produce, but Ulizio points out that stopping by a farmers market held for a few hours one day a week is a challenge and not convenient for most shoppers. Wicked Good Farm had already been working to connect local farmers with restaurants to provide produce.
So the partners decided to open a grocery store that would focus on regional and mostly organic produce and food products. The atmosphere is one of partnership looking for more farmers to participate and provide guidance to those who might just be starting out.
"The more farmers on the landscape that can grow food it keeps this viable," he says.
The Farmers' Stand, located at the Mountain Mall, provides opportunities for producers and farmers to sell directly to customers thereby flipping the modern supply chain, which mostly operates around industrial farms and chain grocery stores where the customer and the grower are vastly separated.
"The name has a double meaning," Ulizo says. "We're drawing a line in the sand — we're taking a stand about providing local, nutritious food. We want to have people think about the narrative around their food."
Looking over the colorful display of produce in the market, it's easy to see where the carrots or cauliflower were grown. Each item is labeled with not only the price but also which farm grew that produce. Colorful cards displayed between the produce and the refrigerated section, allow customers to learn more about the farmers and producers behind the food.
"Food has a story," Ulizio says. "You should know where your food comes from. We're doing the hard work and vetting the products for you making sure if they're not organic then they're made without any chemicals."
The market has a menu of prepared grab-and-go items based on the philosophy of providing healthy, nutritious food. The Whitefish sandwich is made with whitefish caught in Flathead Lake from Native Fish Keepers in Polson. The sandwich uses lake trout, which is an invasive species.
"That's our most popular sandwich," Ulizo says. "You're eating an invasive species, which supports native trout recovery and conservation. That's the kind of positive story that can change habits."
Ulizo has a vision for what the Farmers' Stand could become. Here it could provide the opportunity for classes and seed exchanges, but beyond that, it could mean a similar market in any small town.
"Only time will tell," he says.
The Farmers' Stand market is open Tuesday through Saturday from 8 a.m. to 6:30 p.m. and on Sundays from 8 a.m. to 5 p.m. For more information, visit http://thefarmersstand.com/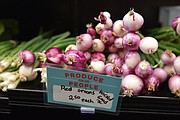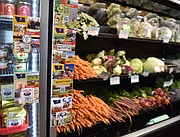 ---