Open house July 15 for Highway 93 corridor plan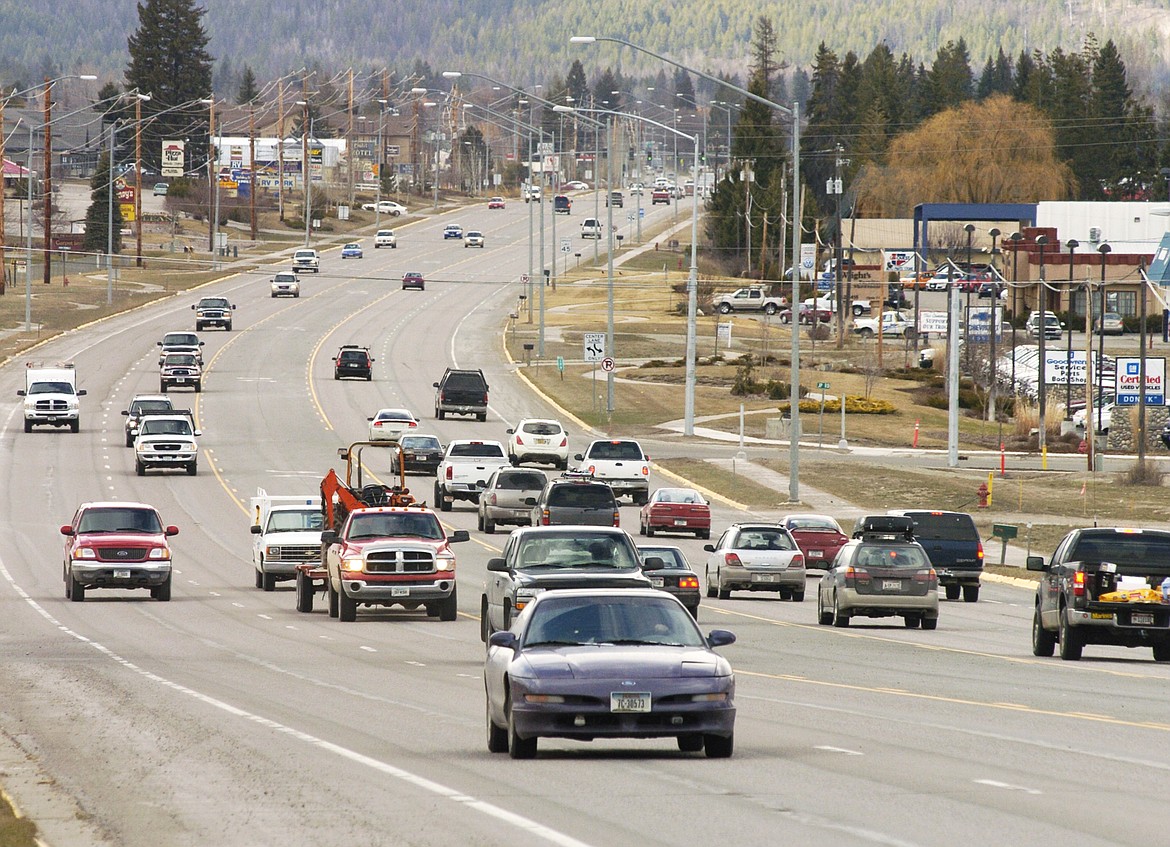 U.S. Highway 93 South in Whitefish.
by
STAFF REPORT
Staff Report
|
July 7, 2021 1:00 AM
In progress for three years, the city's Highway 93 South corridor plan is finally ready for its public debut.
The City of Whitefish is holding an open house on the draft plan during the Whitefish Planning Board meeting on Thursday, July 15 beginning at 5 p.m.
The long-range plan looks at how the corridor will grow over the next 10 years in terms of land use, transportation, environment and open space. The plan includes goals, objectives and implementation items for the corridor.
The boundary for the plan extends from the edges of downtown at 6th Street on Baker Avenue and Spokane Avenues to 2 miles south of Montana 40.
City Planning Director Dave Taylor and Long Range Planner Hilary Lindh developed the plan with input from the Highway 93 South committee. Work on the plan kicked off in September 2018 and included a public workshop in January of 2019.
Mayor John Muhlfeld served as a steering committee member and praised the plan.
"The corridor plan was a lot of hard work, and city staff did a great job sifting through community input and putting it all together," he said. "We feel this will be a guiding document to really set the table for the gateway into Whitefish from the south, making the corridor a beautiful yet functional entrance into our community."

Work on the plan included an online survey to gauge issues and opportunities for the community.
Several themes emerged during the public process that helped shape the vision for the corridor, according to the city, which in turn led to the goals and objectives in the plan.
Themes included that the corridor is the entrance to town and would represent the character of Whitefish, there should be a clear distinction between developed commercial areas within the city limits and the more rural and agricultural feel south of the city, and that the corridor provide safe transportation for pedestrians, bicyclists and vehicles.
The open house will be on the second floor of City Hall, 415 East 2nd Street, from 5 to 6 p.m. prior to the start of the regular planning board meeting. At 6 p.m., city staff will hold a work session with the Planning Board to review the draft plan.
The public is invited to attend both the open house and work session to learn more about the plan and provide feedback. The draft plan is slated to go before the city Planning Board and City Council for formal public hearings and votes in late summer.
The draft plan is available on the city's website at www.cityofwhitefish.org under the planning and building long range plans page.
---