Hospital supports Nate Chute Foundation with donation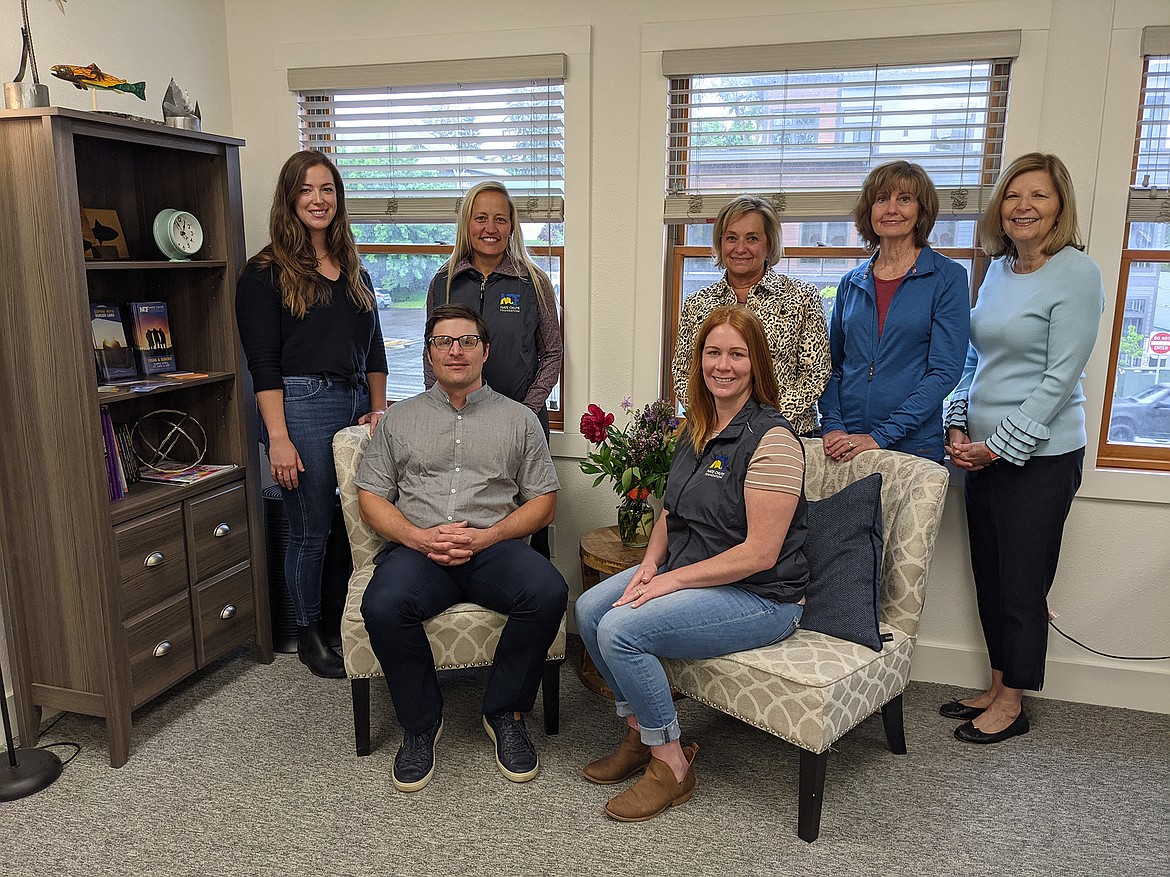 The staff of the Nate Chute Foundation gathers with board members of the North Valley Hospital Foundation recently in the new offices of the Nate Chute Foundation. In front from left are Deven Robinson and Kacy Howard; in back from left, Rachel Winthrop, Nicci Daniher, Kathy Cummings, Patti Codiga and Linda Cornutt. (Courtesy photo)
North Valley Hospital recently made a $65,000 sponsorship gift to the Nate Chute Foundation for funding of the foundation's programs and organization to battle suicide in the community.
This is the third consecutive year that the hospital has contributed a significant gift of support in the continuing effort to improve the mental health in the community and save lives.

"Without the support and partnership with our local hospital, we could not have the reach or impact that we do now," said Kacy Howard, Executive Director of the Nate Chute Foundation. "Our evidence-based practices and training is only enhanced by the backing of the community's health care system."
In 2017, the North Valley Hospital Foundation and the Nate Chute Foundation combined forces to raise funds for new Transcranial Magnetic Stimulation equipment and services to be added to the North Valley Behavioral Health clinic in Whitefish, and to fund the ongoing operations of the Nate Chute Foundation.

"This collaborative partnership, funded by donors is an effective way to work to reduce suicide rates through education, training, and support to those working on the front lines in our community," said Kevin Abel, CEO of North Valley Hospital.
North Valley Hospital, as part of the Logan Health system, says it plans to continue to serve the community as the center of healing by funding important needs and gaps as identified in the Community Health Needs Assessment of Flathead and Lincoln counties.

---