Best of Whitefish 2021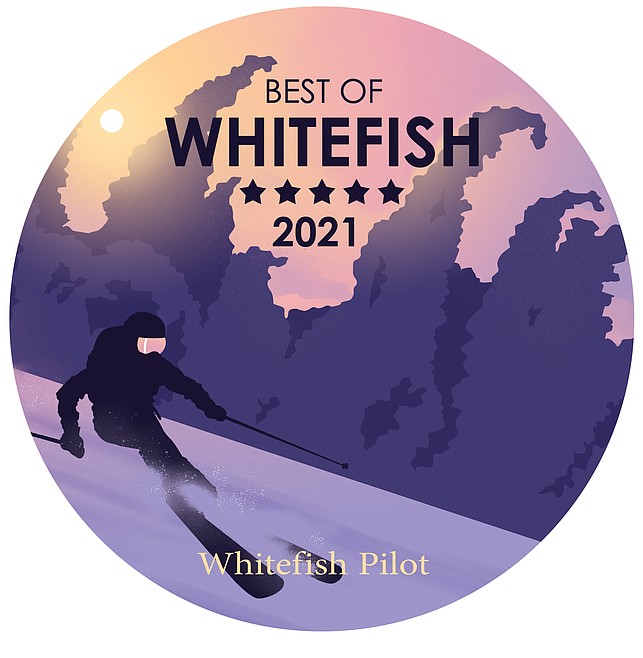 Whitefish has an abundance of community pride.
And there's a lot to be proud of — the small businesses downtown, the folks who share a smile while handing over your morning coffee or the people who help you find just the right pair of skis. Or even the community volunteers who keep things running behind the scenes.
Each year the Whitefish Pilot asks its readers to participate in the annual friendly competition the Best of Whitefish. We see it as an opportunity for our readers to say "job well done" to the businesses and people who make Whitefish special.
Plus, it's always fun getting your votes in to make sure your favorite burger, burrito or pizza place ends up on the list. It's also a great opportunity to say thank you to the favorite teacher, coach and nonprofit because the people are truly what make this a special place.
We added a few categories this year like best take-out, best food truck and best employer.
Seemingly a point of pride for many businesses in town, each year one of our most competitive categories has always been best customer service. We know many businesses in town do a great job, so we increased the chance to select the best — allowing votes for the best customer service restaurant, best customer service for professional services and best customer service for shopping.
In a year when we all seemingly wanted to show extra appreciation to our community, the Best of Whitefish garnered the most votes in the history of the more than a decade old poll. Nearly 80,000 votes were cast this year for favorite musicians, bartenders and restaurants.
We hope you enjoy this publication as much as we enjoy putting it together. Congratulations to all the winners and thanks to everyone who voted!
— Heidi Desch, editor
Recent Headlines
---