Best Ski/Snowboard Shop - Stumptown Snowboards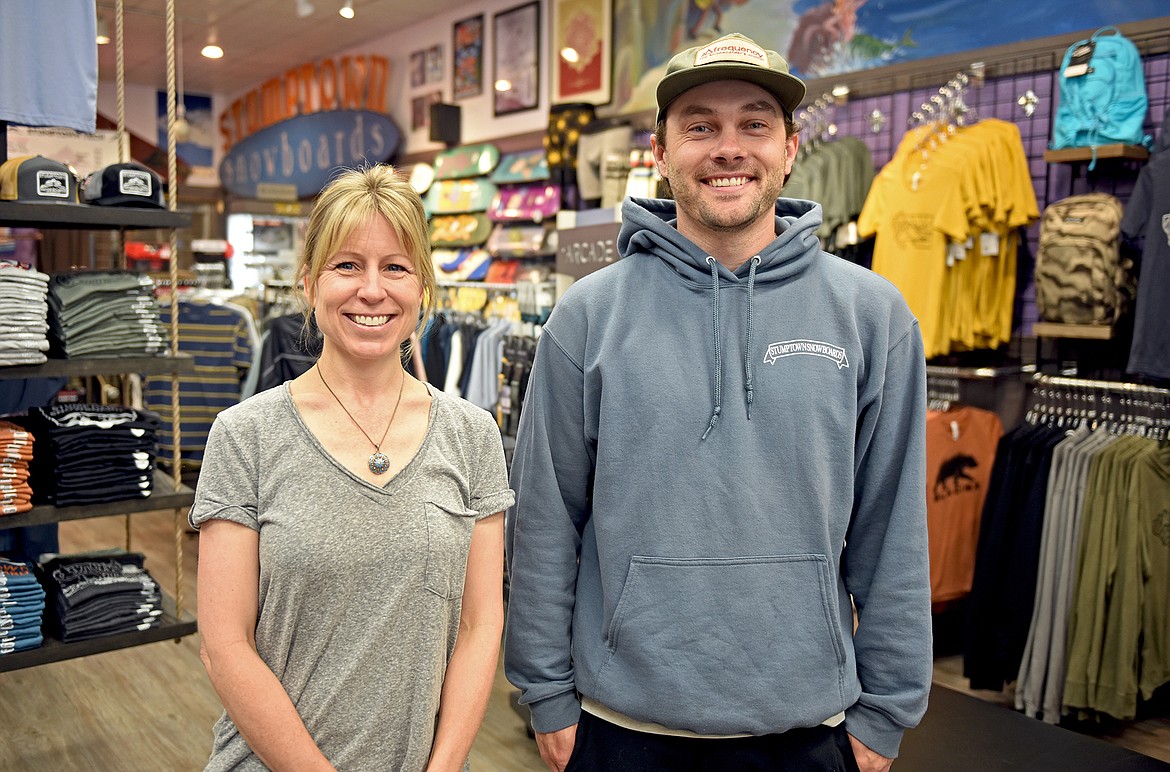 by
WHITNEY ENGLAND
Whitefish Pilot
|
July 7, 2021 1:00 AM
Whitefish is home to the oldest snowboard shop in Montana — Stumptown Snowboards.
The shop has been at its Central Avenue location for 29 years as a family owned and operated business.
Kristin Tabor, who owns the business with her husband Joe, says the store values making customers feel welcome, leading people to find the right gear and being inviting to all sorts of folks.
"That's what it's been about from the start — customer service," she said. "We really want to make sure people feel comfortable in the store. Snowboard shops don't always have that reputation, but we are here for everybody."
Stumptown Snowboards was voted Best Ski or Snowboard Shop in this year's Best of Whitefish competition.
"We're always really honored that the community recognizes us, we've worked hard for 29 years now to bring good service to the valley in a fun industry," Kristin said.
Joe Tabor started the shop in 1992 and Kristin came into the scene two years later. When Stumptown Snowboards was founded Whitefish was a sleepy little town that had a need for a snowboarding focused shop, Kristin recalled.
Stumptown Snowboards carries everything from hardgoods to outerwear, helmets, goggles and boots in the winter. The business keeps up with the latest trends in snowboarding, such as this year when splitboards had a surge in popularity.
Store manager Dylan Parr says the focus is on having fun and guiding customers to have a good time as well.
"Just keeping it fun, and making sure everyone feels welcome is a super important part," Parr said.
Recent Headlines
---