Best Child Care - Foxtail Forskola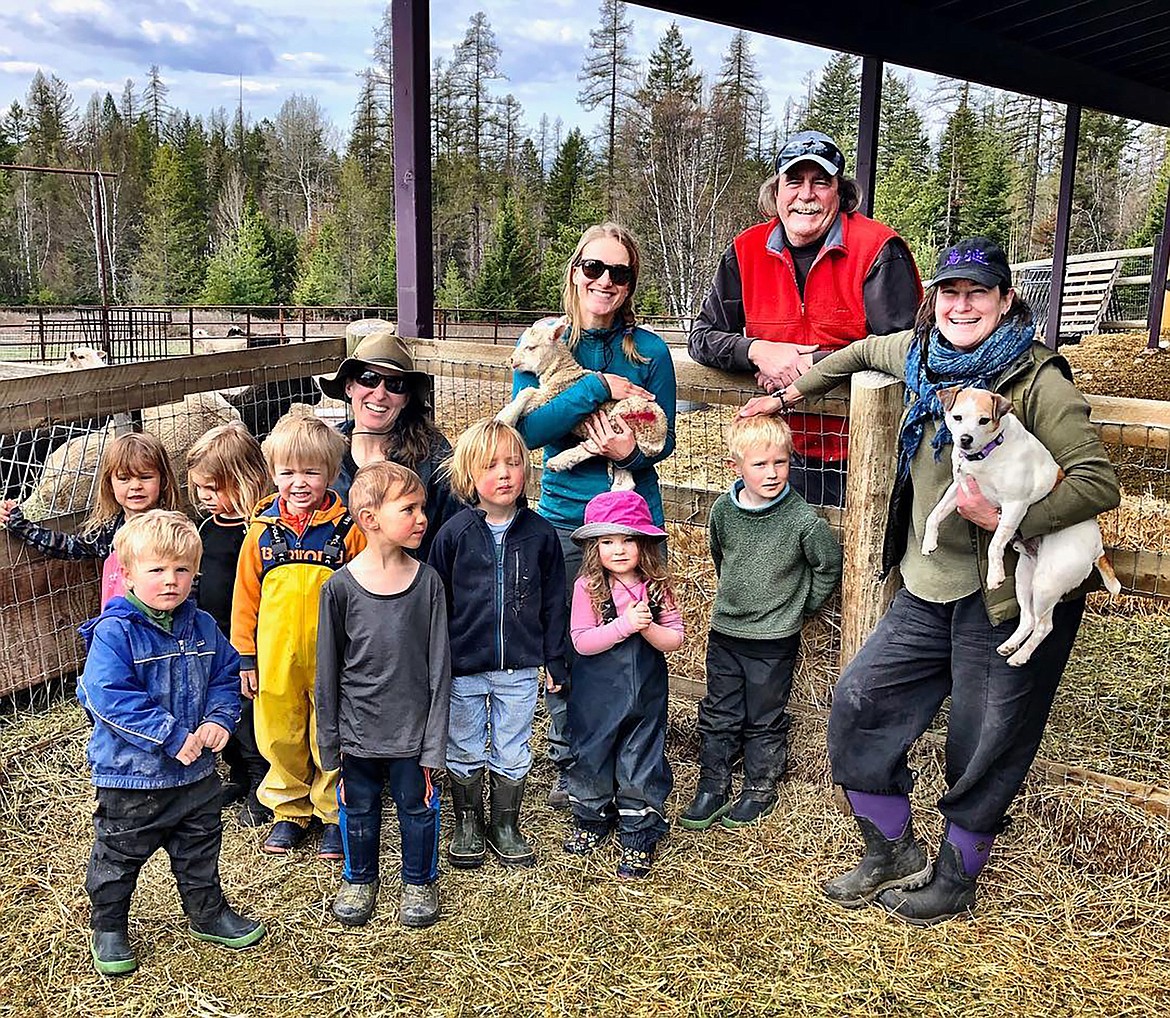 by
WHITNEY ENGLAND
Whitefish Pilot
|
July 7, 2021 1:00 AM
At Foxtail Forskola the environment in which children play, communicate and learn through hands-on activities is at the heart of their program.
Foxtail is a Scandinavian-inspired forest preschool based at Earthstar Farm in the foothills of Whitefish. Kayla and Stefan Nickells opened the school in 2018 and it's unique educational concepts for children aged 3 to 6 years old have been widely cherished by the local community.
"I'm always so grateful for this community," Kayla said. "I couldn't do it without the support of the families and the openness that they have — our program is really different so it takes a lot of trust from them."
A typical day for the kids at Foxtail includes a lot of independent play time, mindfulness and yoga in the morning, and plenty of outdoor activities. The kids often cross-country ski or go sledding in the winter and explore the forest while learning about plants, insects and the world around them in the warmer months.
Kayla says the school focuses less on academic learning and more about self discovery.
"We focus a lot on empowerment and I think that trickles down to our families; I often feel like we are really working together as a team and that shows," she said. "We also focus on social emotional growth… our kids really learn a lot about themselves at an early age."
Kayla and Stefan first discovered this type of school while living in Italy and knew they wanted to start one of their own one day. Kayla has a history in nature education and the concept of a forest school came pretty naturally.
"After witnessing that I just felt like I have to do this; it felt really huge and important," she said.
Since starting Foxtail just a few years ago, the duo has never looked back and Kayla says they appreciate a career where they are always learning from the kids.
Recent Headlines
---