Dogs looking for turnaround after dropping two more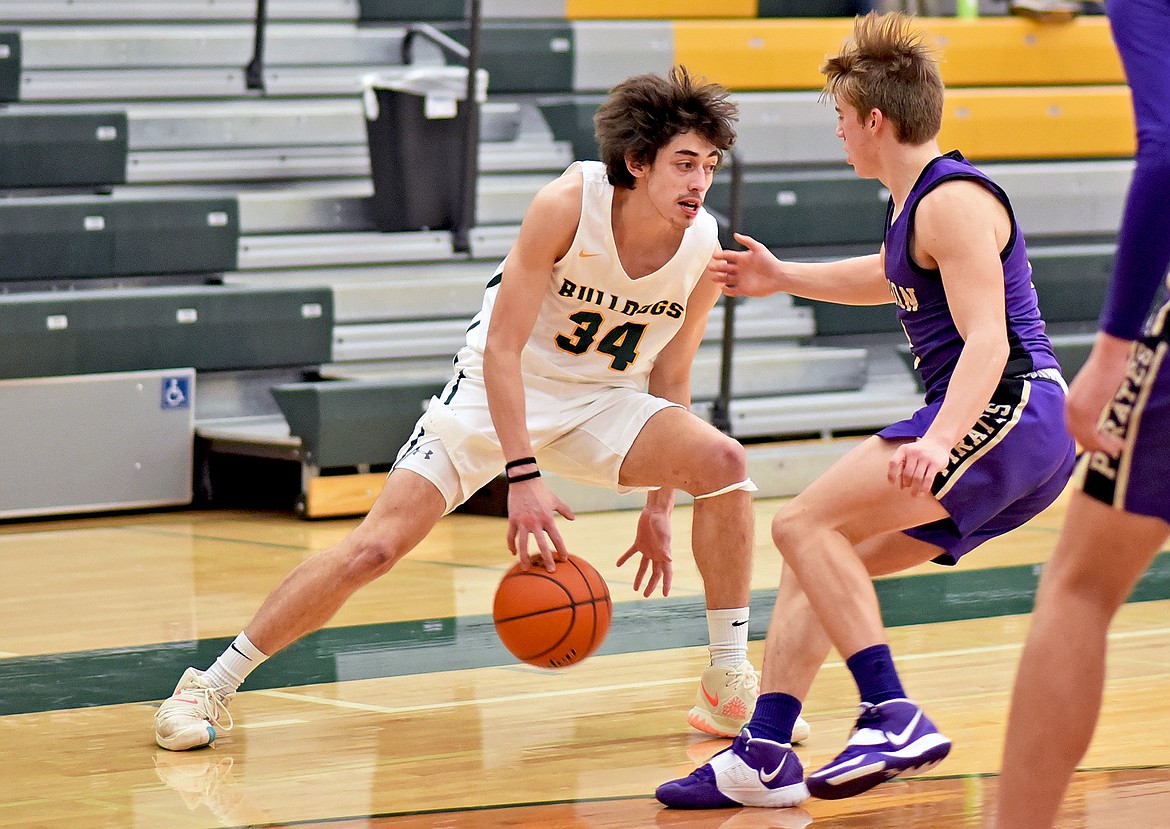 Bulldog Jayce Cripe dribbles the ball in an offensive set during a game against Polson at home on Saturday. (Whitney England/Whitefish Pilot)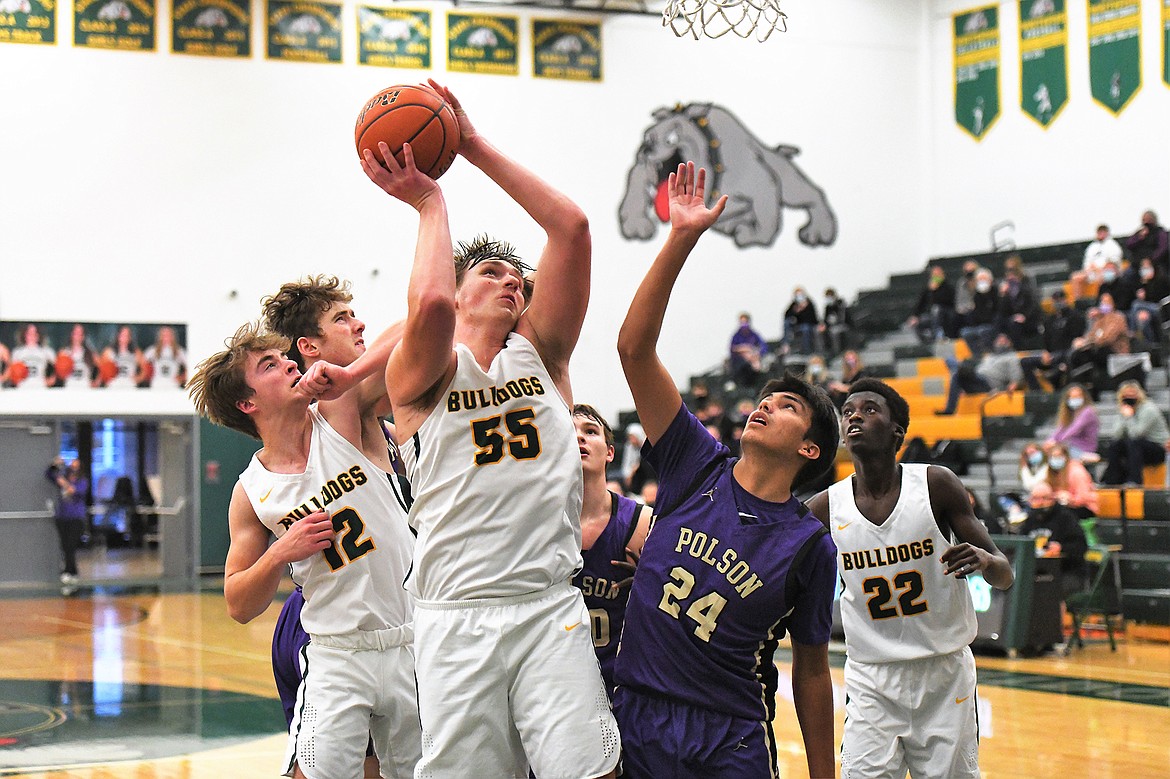 Bulldog junior Talon Holmquist, backed up by Logan Conklin (12) and Marvin Kimera (22) goes up for the shot against Polson at home Saturday night. (Jeff Doorn photo)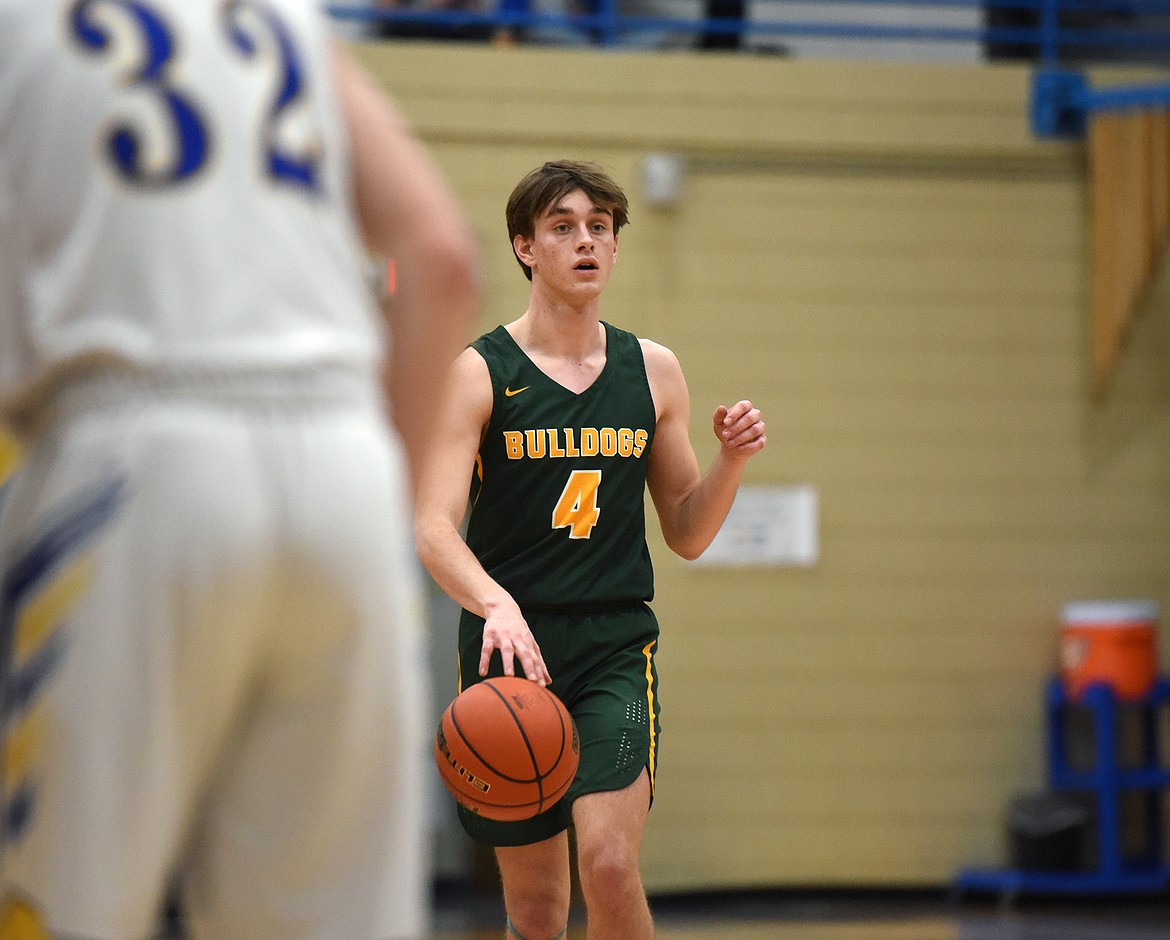 Bulldog Bodie Smith dribbles the ball down the court against the Loggers in Libby on Friday. (William Langhorne/The Western News)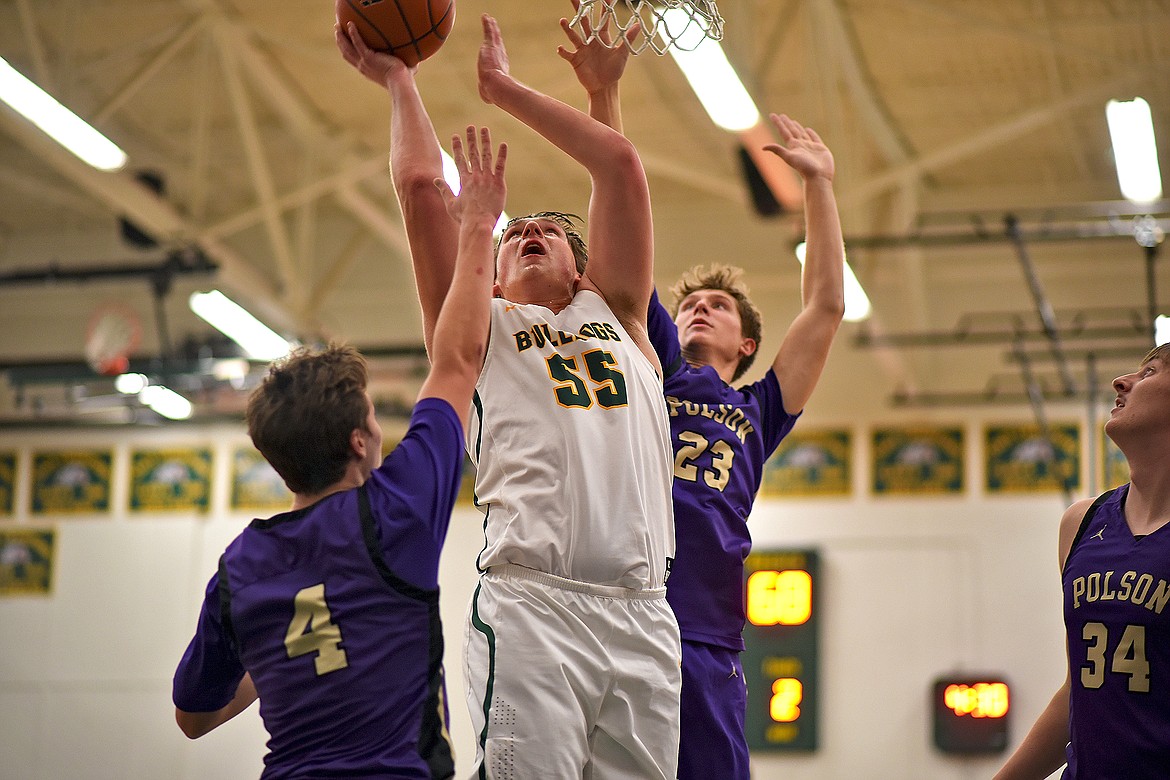 Whitefish's Talon Holmquist muscles his way to the basket over the Polson defense on his way to a team-high 18 points in the game Saturday. (Whitney England/Whitefish Pilot)
Previous
Next
by
WHITNEY ENGLAND
Reporter
|
January 27, 2021 1:00 AM
It was another tough week for the Bulldogs as they fell to Libby on the road Friday and then were blown out by the undefeated Polson Pirates at the Dawg Pound on Saturday.
In both games the Whitefish boys basketball team found themselves in a hole, and despite making runs late in the game the deficit was too much to overcome.
"We've got to focus on not allowing a team to get such a big lead because it was just way too much for us," Bulldog head coach Scott Smith said.
Against Libby on Friday the game was close up until Whitefish only scored four points in the third quarter, allowing Libby to take a comfortable 35-26 lead heading into the final eight minutes. The Bulldogs picked up the intensity and went on a 9-2 run, but couldn't stifle the Loggers sharp shooting for long.
"Going up to Libby we just didn't execute very well down the stretch," Smith said. "We ran into periods of time where for two or three minutes we just couldn't get anything going and Libby was extremely hot, their shooters were on that night; for us, we weren't on."
The Dogs ended up losing 52-39 in Libby. Logger Caden Williams had a game high 25 points and TJ Anderson added 19 for Libby. Whitefish was led by Bodie Smith with 13 points and Talon Holmquist chipped in 11 on the night.
The next night Whitefish hosted the Pirates who are yet to suffer a loss this season and were 5-0 coming into the game. Polson jumped out to an early 15-0 lead in only three minutes of play and Whitefish was on its heels for the rest of the night.
The Pirates were led by junior Colton Graham's hot shooting, he finished with 26 points in the game.
"Graham really hurt us on Saturday, he was on fire and he's a good player; give them credit," Smith said.
Whitefish got some more offense going in the second quarter, but were still looking at a 28-point halftime deficit. The Bulldogs struggled with Polson's full court pressure and turned the ball over often, leading to several easy baskets on the Pirates end.
The Bulldogs actually outscored Polson in the second half behind great outside shooting from Jayce Cripe and Holmquist's massive inside presence.
"I thought Talon started to play more like he's capable of, we really worked in the last week with him on just being more physical and being more aggressive offensively," Smith noted. "I think Talon was a bright spot, and just as a team being able to not give up."
Smith also recognized Cripe for having a much better second half in the game.
The Bulldogs dropped to a 1-5 overall record, but are looking forward to playing three games this week and Smith is staying focused on helping his team put together a streak of wins.
"We've got to get some wins," he said. "There's a lot of little things that are costing us in big ways. We need to put together a stretch of wins here which I think we can do, and keep it rolling from there."
Whitefish was scheduled to play in Eureka on Tuesday after press time. Then the Bulldogs play back-to-back, heading to Browning on Thursday night before hosting Stevensville at 6 p.m. Friday.
Whitefish 14 8 4 13 – 39
Libby 13 11 11 17 – 52
WHITEFISH – Bodie Smith 13, Jaxsen Schlauch 2, Logan Conklin 6, Marvin Kamera 2, Jayce Cripe 5, Talon Holmquist 11.
LIBBY – Caden Williams 25, TJ Andersen 19, Jay Beagle 6, Cy Stevenson 2.
Polson 24 25 11 12 – 72
Whitefish 7 14 19 12 – 52
POLSON – JC Steel 5, Xavier Fisher 5, Alex Muzquiz 2, Jarrett Wilson 12, Trent Wilson 2, Darien Williams 2, Colton Graham 26, Bronson Henricksen 6, Trevor Lake 12.
WHITEFISH – Bodie Smith 9, Jaxsen Schlauch 4, Marvin Kimera 4, Fynn Ridgeway 4, Jayce Cripe 16, Talon Holmquist 15.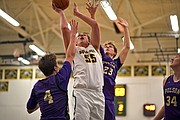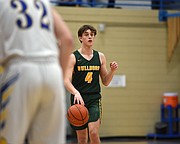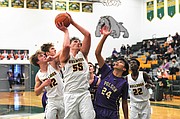 ---